Brooks Rehabilitation College of Healthcare Sciences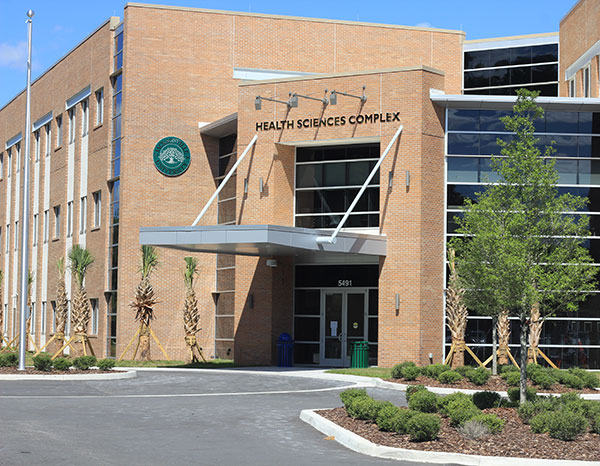 Cutting Edge Healthcare Education
​​​​​​​​​​​​​​​​​​​​​​​​​​​​​​​​​​​​​​​​​​​​​​​​​The Brooks Rehabilitation College of Healthcare​ Sciences is focused on preparing students to join a workforce community of healthcare professionals who provide exemplary service and care to a diverse population of individuals. Our faculty and staff are innovative, creative and engaged in advancing the knowledge and skills to improve the delivery of health and human services.
Undergraduate
Professional Studies
Masters & Post-Baccalaureate
Dentistry (MS)
Health Informatics
Nursing (Master of Science in Nursing, or MSN)
Doctoral & Post-Graduate
Healthcare Quality & Safety
Nursing
Occupational Therapy
Orthodontics

Student Resources
We are dedicated to the success of our students, and we proudly offer services and resources specifically for students in healthcare fields.
Jacksonville University also offers institutional resources, as well.
Support Our Work
Growth of our Brooks Rehabilitation College of Healthcare Sciences relies on giving. We are fortunate to have the continued support of our community and JU donors. Please consider supporting our Brooks Rehabilitation College of Healthcare Sciences as we strive for excellence in teaching, research and service to ensure the success of the students as they enter the healthcare industry.
Key Contacts
Dean's Office
Mark Tillman, PhD FACSM
Dean, Brooks Rehabilitation College of Healthcare Sciences
Maranda Brown
Executive Administrator to the Dean, Brooks Rehabilitation College of Healthcare Sciences
Contact Information Brooks Rehabilitation College of Healthcare Sciences

Jacksonville University
2800 University Blvd N
Jacksonville, FL 32211