Pursue a Nursing Career16-Month Accelerated BSN
Earn a second bachelor's degreeLaunch your career in just 16 months.
Have you already earned a bachelor's degree and now want to begin a career in nursing? Jacksonville University's (JU) unique Accelerated Bachelor of Science in Nursing (BSN) program will prepare you to begin a nursing career in less than two years. Graduates of this program are prepared with the knowledge and skills necessary to succeed in the field of nursing, and leave the program prepared to make their career change as quickly and efficiently as possible.
The 2021 application for this program is now closed. The application for the 2022 term will open on August 16.
application coming Soon
Are You Ready For Your Career Change?
No matter what bachelor's degree you possess, we will provide you with the skills you will need to swiftly change the course of your career path to nursing.
Not only will you benefit from the knowledge and experience of our expert faculty, but we will provide you with an academic advisor who will be there to assist you every step of the way.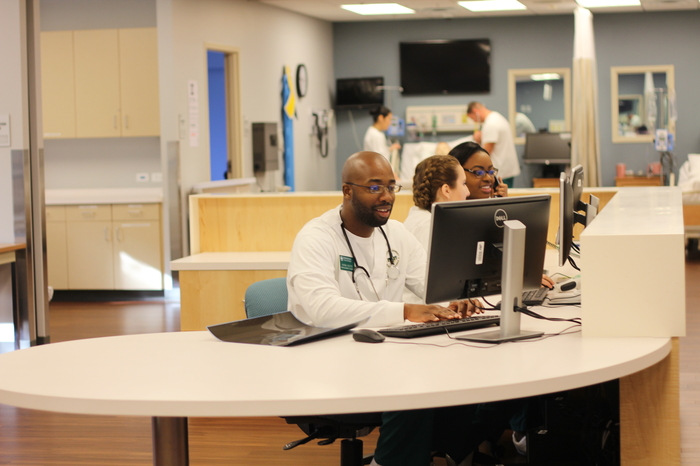 The Jacksonville University advantageWhy Choose Our Program?
JU has over 20 years of experience in offering highly-regarded nursing programs that prepare students to launch their nursing careers with the competencies needed to succeed.
Our program:
Only takes 16 months to complete, beginning in May
Employs JU faculty with various healthcare expertise for students to learn from
Allows students to successfully balance their classes with their personal lives
Eligibility & Requirements for Admission
Completed JU Application
Bachelor's degree from a regionally accredited institution

Minimum cumulative GPA of 2.5 on a 4.0 scale

Prerequisite courses completed with a C grade or above (please note that if these courses are not completed, they can be completed at JU)

Human Anatomy & Physiology I
Human Anatomy & Physiology II
General Chemistry with accompanying lab
Microbiology with accompanying lab
Nutrition
Human Growth & Development
Statistics



If your application meets our eligibility requirements you will receive a supplemental Nursing application. This application is comprised of the following components. Please note, we consider all 5 components when evaluating an application:

Overall GPA
Prerequisite GPA
One-way recorded interview: This can be done from the comfort of your home. The deadline to complete this interview will be sent out after your overall GPA is calculated.
Personal Essay: The deadline to complete this essay will be sent out after your overall GPA is calculated.
TEAS Test: no minimum score is required. The deadline to complete this test will be sent out after your overall GPA is calculated.
Application Coming Soon
Request Information
Loading...