Honoring those who serveVeterans and Military Resource Center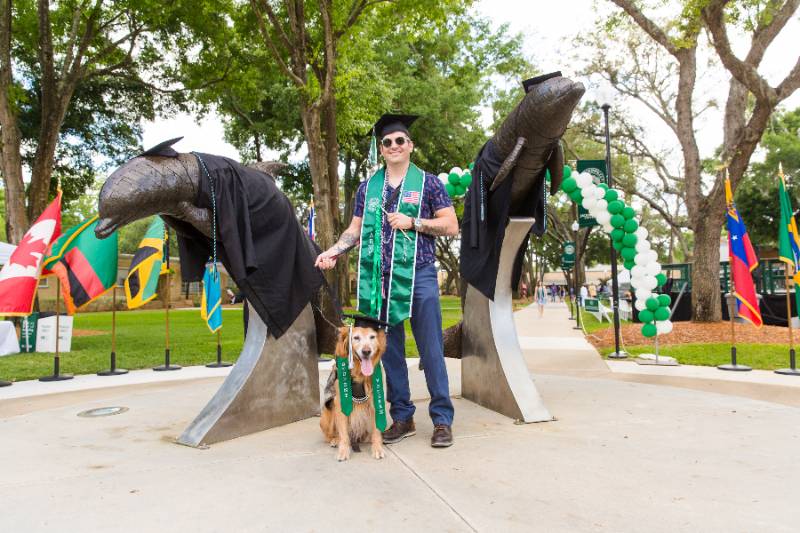 Welcome to the VMRC
The Jacksonville University Veterans and Military Resource Center provides support and assistance to our many military and veteran students. Under the leadership of the Director of the VMRC, Mike Mitchell, we assist prospective and current students with admission, transition, academic success, and student involvement. We help students leverage University resources like Admissions, Advising, the Registrar, the Controller, Student Financial Services, the Career Resource Center, the Counseling Center, the Student Solutions Center, and others.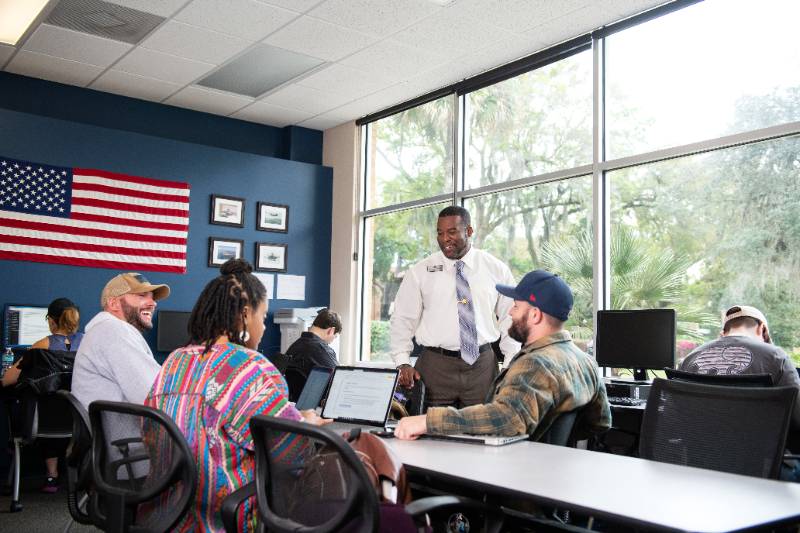 "One of the most military friendly college campuses in the United States."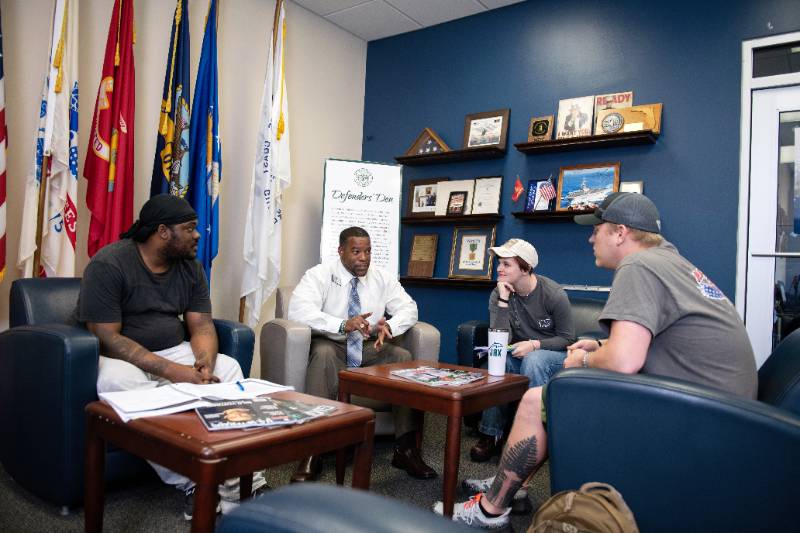 Our Mission
To honor our commitment to our military community, we have implemented multiple initiatives to enhance our support for military students. We see the incredible value that veterans' leadership, life experience and maturity bring to the educational environment on our campus.
We recognize each student has unique needs and goals and our University team will partner with you to help achieve your educational and career goals. Our vision of preparing each student for life-long success in learning, achieving, leading and serving permeates every element of the University.
GI Bill® is a registered trademark of the U.S. Department of Veterans Affairs (VA). More information about education benefits offered by VA is available at the official U.S. government web site.
Want to finish a graduate degree in one year and/or online?Our Flexible Options Allow you to Earn a Masters Your Way
Jacksonville University tailors our online graduate and professional student programs to encourage your success within your chosen field. Quality education and a flexible schedule aid in your path to move your career to the next level.
Request InformationI want to learn more about JU's program options.
Loading...
Contact Information Veterans and Military Resource Center
Howard Administration Building
Jacksonville University
2800 University Blvd N
Jacksonville, FL 32211
Phone: (904) 256-7638
Email: veterans@ju.edu
Quick Links