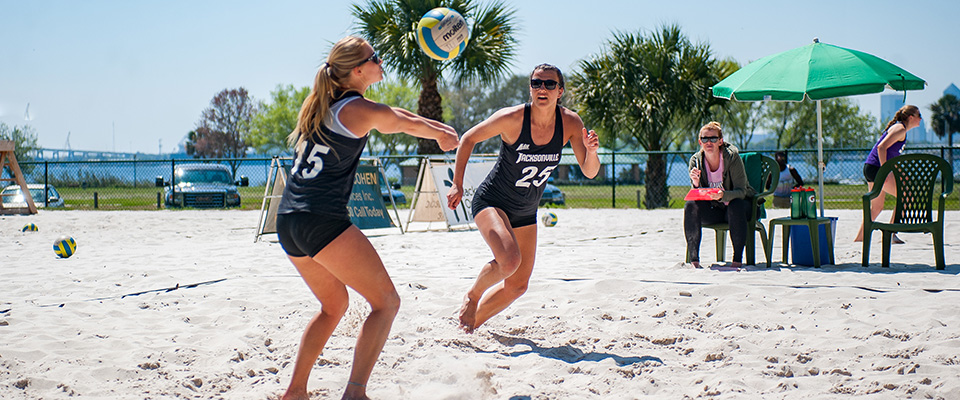 Student Activities & Involvement
Also in this site…
Related Links
Davis Student Commons, Third Floor
2800 University Blvd N
Jacksonville, FL 32211
Mon – Fri, 8:30 a.m. – 5:00 p.m.

​​​
​​The Office of Student Involvement at Jacksonville University is responsible for offering a wide variety of extracurricular events and programs for your enjoyment, while here. Whether you want to be an active participant or you want to make a difference, there are plenty of opportunities available.
With over 100 different clubs and organizations,​ you will find many ways to meet new people, improve your leadership skills, build self-esteem, face responsibility, and accomplish goals that will enhance your future endeavors. Getting involved in different organizations in college is a great way to improve your résumé and make you stand out when applying for a job after graduation.
These are only a few of the many reasons why you should become an active member in the different organizations here at JU. Besides, you are bound to have fun doing it!
How do I find...
Who can I contact?
If you have questions or concerns about the organizations, events, and opportunities available at JU, contact Student Involvement, a division of the Office of Student Life.
Office of Student Involvement
Davis Student Commons, Third Floor
Telephone (904) 256-7520
JU Sailing Team Reaches National Championship Finals for First Time
This spring, as the Jacksonville University campus prepared for final exams, the JU Sailing Team was preparing for a test of a different kind: the Inter-Collegiate Sailing Association's spring National Championships in Newport, Rhode Island. For the first time in …