Commencement
Jacksonville University is proud of our graduates and excited to announce plans for in-person commencement celebrations for the classes of 2020 and 2021 this spring.
The health and safety of our graduates, faculty and guests during these ceremonies is our top priority. For this reason, for the first time in our 87-year history, we will be hosting four commencement ceremonies, split by college. Each ceremony will confer doctoral, graduate and undergraduate degrees from that college for the class of 2021 and attendees from the class of 2020.
These ceremonies will be held, per JU tradition, on our beautiful oak-lined Science Green, rain or shine.
Commencement ceremony dates and times will be as follows:
Davis College of Business - Saturday May 8th at 9:00 a.m.
Brooks Rehabilitation College of Healthcare Sciences - Saturday May 8th at 3:00 p.m.
College of Arts and Sciences - Sunday May 9th at 9:00 a.m.
Linda Berry Stein College of Fine Arts - Sunday May 9th at 3:00 p.m.
Frequently Asked Questions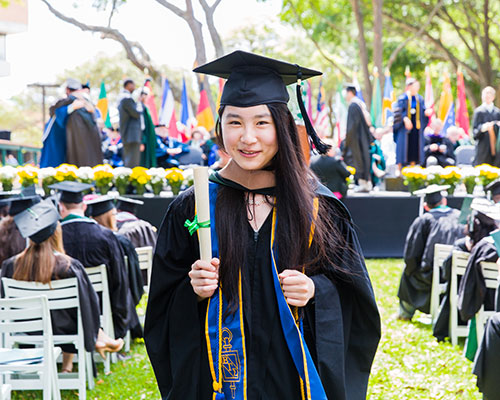 Information for Graduates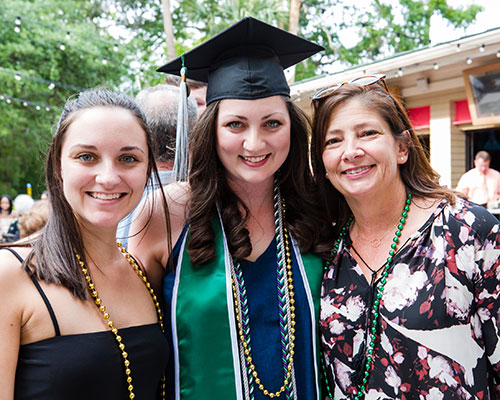 Parking & Getting Around
Sponsors