Commencement April 30 - May 1, 2022
Jacksonville University is proud of our graduates and excited to announce plans for in-person commencement celebrations for the class of 2022 this spring, the weekend of April 30 – May 1.
Commencement Day Details
Congratulations, it's time to walk!
Where and When
Please arrive at check-in at least 60 minutes prior to your Commencement Ceremony at the breezeway between the Gooding building and Gooding Auditorium. Note: Latin Honor Cords will be distributed at check-in.
Saturday, April 30
7:00 a.m. to 8:00 a.m. - Graduate check-in
9:00 a.m. - Ceremony

Davis College of Business & Technology


3:00 p.m. to 4:00 p.m. - Graduate check-in
5:00 p.m. - Ceremony

College of Arts and Sciences
Linda Berry Stein College of Fine Arts & Humanities


Sunday, May 1
7:00 a.m. to 8:00 a.m. - Graduate check-in
9:00 a.m. - Ceremony

Brooks Rehabilitation College of Healthcare Sciences
Parking
Graduate parking is available in the Oak parking garage by Oak Hall. There will be a shuttle service available. Please note: traffic on Commencement day is particularly congested. Please allow ample time for traveling to campus!
Download a map of available parking for graduates and guests. As a reminder, guests do not need tickets to attend Commencement.
The health and safety of our graduates, faculty and guests during these ceremonies is our top priority. For this reason, we will host three commencement ceremonies, split by colleges. Each ceremony will confer doctoral, graduate and undergraduate degrees for the class of 2022.
These ceremonies will be held, per JU tradition, on our beautiful oak-lined Science Green, rain or shine.
Text Alerts
Sign up for text alerts. We'll use this to reach you in case there's time-sensitive information you should know.
Text JU to 237233.
You'll get a confirmation message from our partners at AppArmor.
Frequently Asked Questions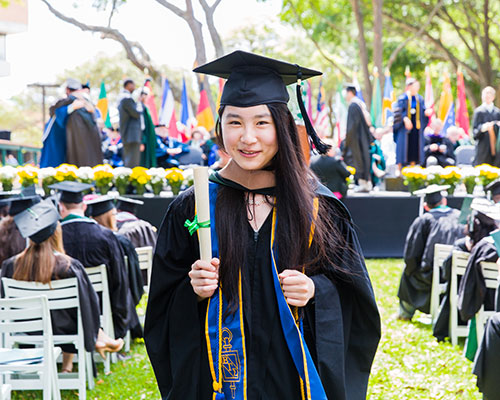 Information for Graduates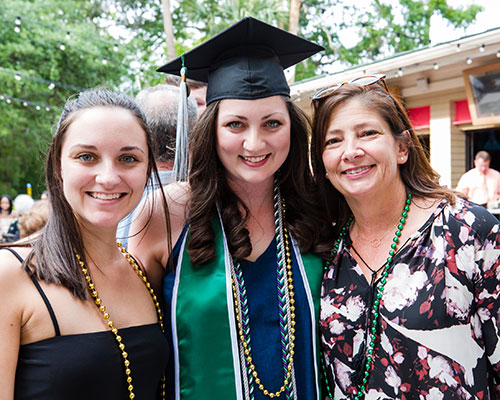 Parking & Getting Around