Commencement
The graduation application for the Class of 2022 is live now.

This site will continue to be updated as Commencement 2022 nears. Please keep checking back.
Jacksonville University is proud of our graduates and excited to announce plans for in-person commencement celebrations for the class of 2022 this spring, the weekend of April 30 – May 1.
The health and safety of our graduates, faculty and guests during these ceremonies is our top priority. For this reason, we will host four commencement ceremonies, split by college. Each ceremony will confer doctoral, graduate and undergraduate degrees from that college for the class of 2022.
These ceremonies will be held, per JU tradition, on our beautiful oak-lined Science Green, rain or shine.
Frequently Asked Questions
All can be ordered through the Jacksonville University bookstore and shipped directly from our third party vendor Herff Jones. There will be no in-store pick for Cap and Gown. All orders must be placed by April 1, 2022, and will be shipped directly to the graduate. They will then return it via a prepaid label. We are not taking the gowns back after graduation due to CDC guidelines on used regalia.
Graduate T-shirts are also available for order. Order your t-shirt.
Complete the Application for Graduation, located in My JU and Self-Service by clicking on the "Graduation" tab.
Not sure if you've applied yet? Check Self-Service. This list is updated on the 15th of each month. Being on the list indicates only that you have applied to graduate, not that you have met your degree requirements.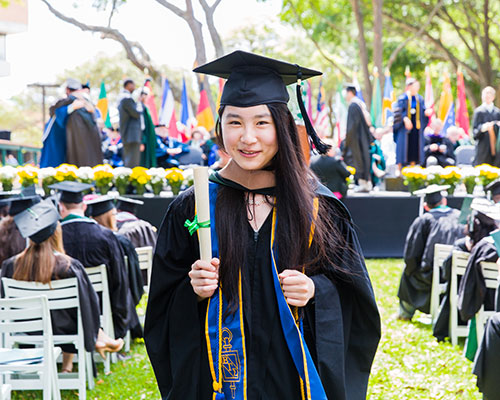 Information for Graduates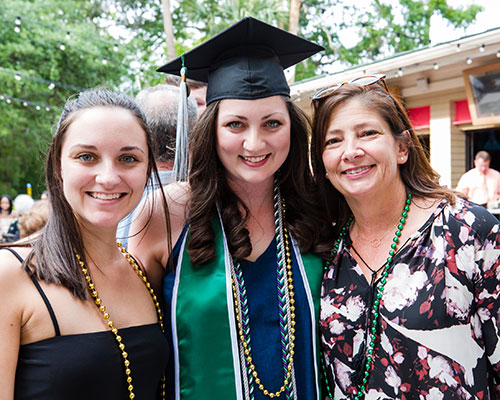 Parking & Getting Around
Sponsors