A Vision of Tomorrow Discover Your Own Path to the Future
What does the future hold? The answer will depend on you. At Jacksonville University, you'll explore your possibilities, chart a different course, and shape your own future.
Pause the background video.
Play the background video.
Your Campus. Your Education. Apply Today.
Why Jacksonville? Our beautiful waterfront campus provides a nurturing environment and a highly customized education for every student. So go ahead and dive in—we'll help you find the future that's right for you.
This is Jacksonville University
This is Jacksonville University. It's not just a perfect place for sunny waterfront beauty shots, although... Here, you choose the future you want. How? By defining it yourself. You customize your path and make it one of a kind. You want to build a future where you decide what impact you make? You want to create a life that's limited by nothing but your own ingenuity? You've come to the right place.
Majors & Programs An Active Approach to Academics
'Undergraduate' can be used to describe a degree or a student.
An 'undergraduate degree' is generally a bachelor's degree, a degree requiring about four years of study at the university level (beyond high school).
An 'undergraduate student' is a student who does not have an undergraduate or bachelor's degree but is studying to earn one.
If you have never gone to college, or if the most advanced education you've completed so far is a high school diploma or its equivalent, our undergraduate programs are for you.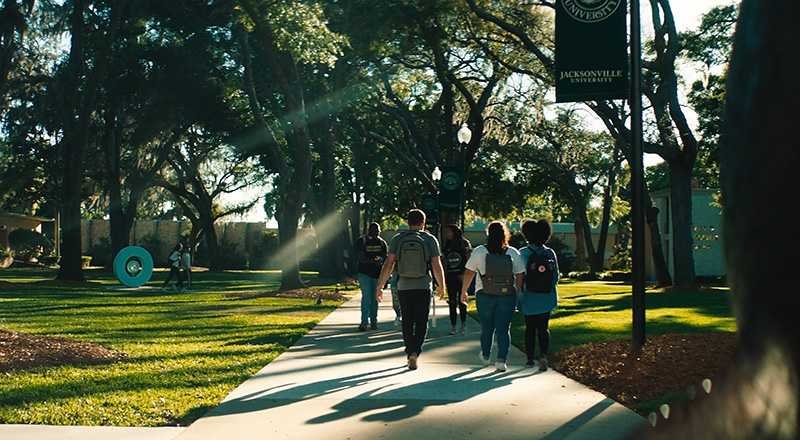 Students in Motion Stay in Motion
For more than 80 years, Jacksonville University has offered active, hands-on undergraduate academics that encourage exploration and ingenuity. From aviation to kinesiology, biology to business, marine science to dance, you'll encounter challenging new concepts and generate exciting ideas both in and out of the classroom.
'Graduate' can be used to describe a degree or a student.
A 'graduate degree' is an advanced degree that has a bachelor's degree as a prerequisite. It could be a master's degree (like an M.S., M.B.A., or M.F.A.), a professional degree (like a J.D. or D.D.S.), or a doctoral degree (like a Ph.D. or D.N.P.).
A 'graduate student' (or 'grad student') is someone who has earned an undergraduate or bachelor's degree and is studying to earn a graduate degree.
If you have already earned a 4-year-degree, and you're looking to pursue more advanced study, our graduate programs are for you.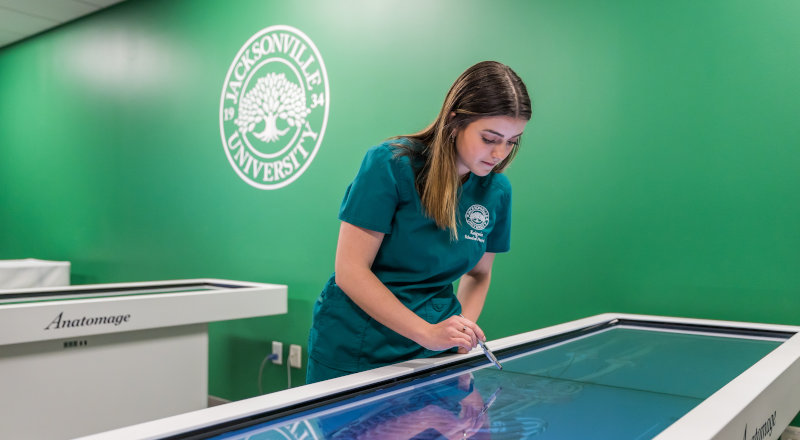 Propel Your Education Further
A Masters degree from Jacksonville University builds on your existing education for an even stronger academic foundation. We offer graduate and doctorate degrees in several areas, from public policy to nursing. Pursue your passions and enhance your future with dynamic courses and real-world experiences.
Become a Dolphin Donor Your Gift Makes More Possible
Shape the future by giving to Jacksonville University and open a world of possibilities. We're revitalizing our campus and strengthening our academics for both current and future students, and your gift makes an indelible impact.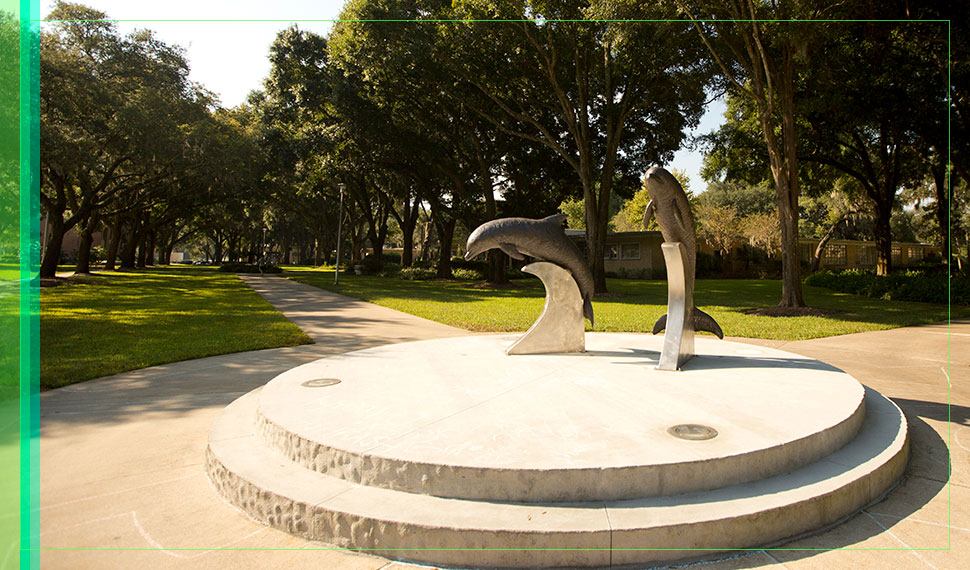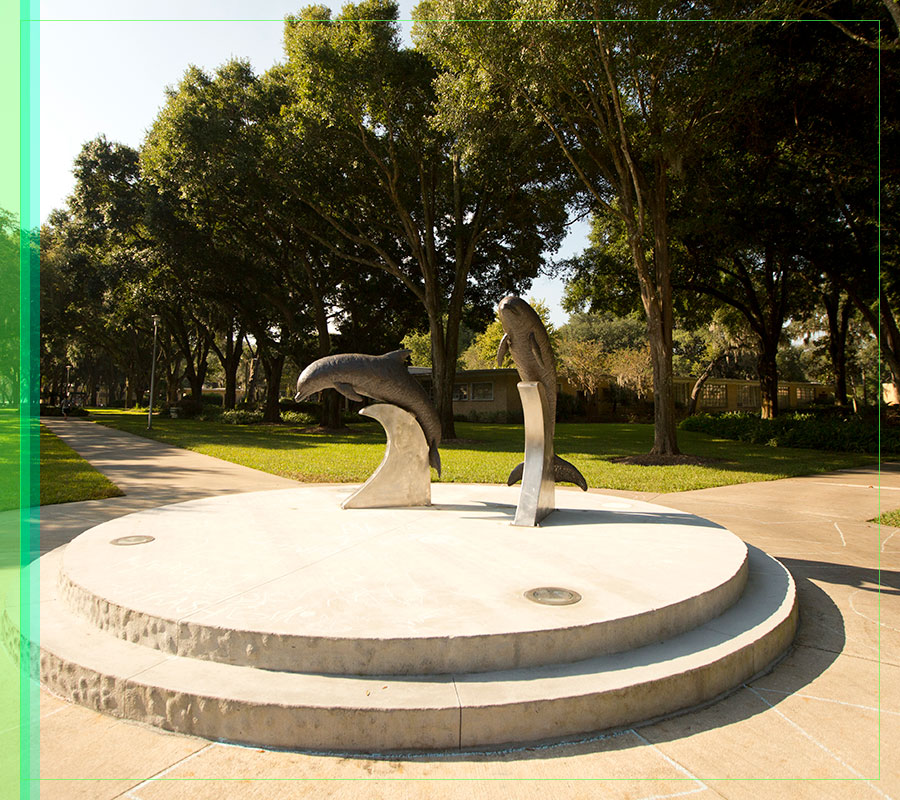 Scholarships & Financial Assistance Resources for Your Education
College is a valuable investment in your future, so we open all financial aid options when you apply. From merit-based scholarships to federal aid, we're committed to supporting your success.