Career Management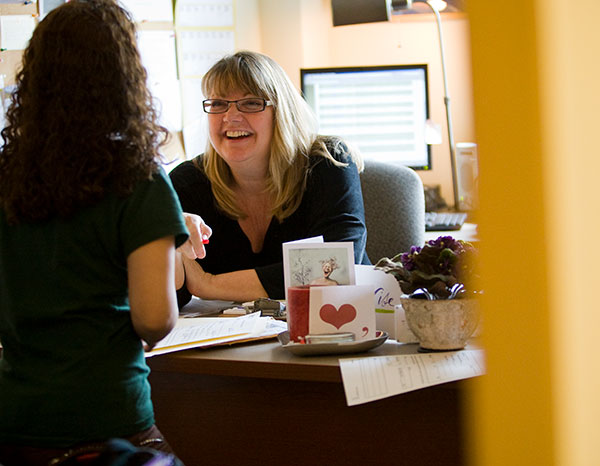 Your lifelong resource for planning and achieving your dream career.
We look forward to assisting you with career planning, résumé development, and preparing for a job search.
Come see us in our new home on the first floor of the Howard Administration Building, where we are part of the Student Success Center.
Our Mission: The mission of Career Management at Jacksonville University is to empower students to explore the best career options for them, develop professional skills, and succeed in finding meaningful career or graduate school opportunities through the provision of cutting-edge knowledge, expertise and resources. Our mission is accomplished as we offer opportunities for students to engage in the stages of exploration, development, and success.
Our Vision: To challenge and inspire students to connect their chosen education with a satisfying professional role over a lifetime.
Available Services
We are here to help you plan and achieve your dreams. Some of the services we offer include:
Career Planning and Decision-Making
Resume, CV, or Federal Resume Development
Grad School Prep and Application Essays
Cover Letter Review
Internship Research and Prep
Job Searching
Mock Interview
Class Assignments
Major Planning and Changes
Hours & Location
We are open from 8:30 a.m. to 5:00 p.m. on Monday through Friday (closed on Friday during the summer).
We are located on the first floor of the Howard Administration Building.
Contact Information Career Management
Howard Administration Building
Jacksonville University
2800 University Blvd N
Jacksonville, FL 32211
Phone: (904) 256-7054
Email: careers@ju.edu
Quick Links