Office of the President
Tim Cost, Jacksonville University class of 1981, became Jacksonville University's 12th President in 2013, coming full circle from his time spent at the school decades earlier as a student-athlete. President Cost is the first alumnus to serve as President of JU in its 83 year history.
About the Office of the President
Jacksonville University's Office of the President consists of the highest level of administrative staff directly reporting to the president. The Office of the President has the responsibility of managing, developing, coordinating, and implementing the strategic initiatives, projects, and programs of the presidential level. Everything the Office of the President does is to enhance the culture of a student centric institution based primarily on serving the needs of the student while fostering the next generation of JU leaders.
"Jacksonville University is an economic engine generating $280 million in our community. Most importantly, we're creating smaller economic engines called graduates."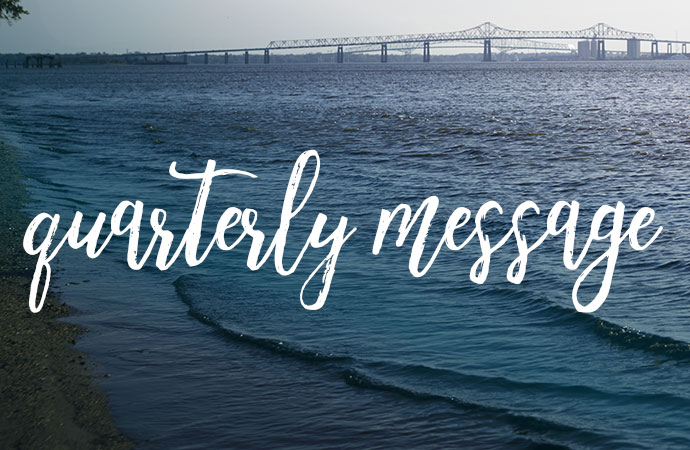 Quarterly Message
Coming Home A New Meaning of Homecoming
Our beautiful riverfront campus has served students as their educational and cultural 'home away from home' since October 2, 1950, and today more than 30,000 JU alumni are excelling around the world. I'm one of those thousands, and when I meet up with fellow alumni, we inevitably discuss how proud we are of this University, how much it has meant to us.