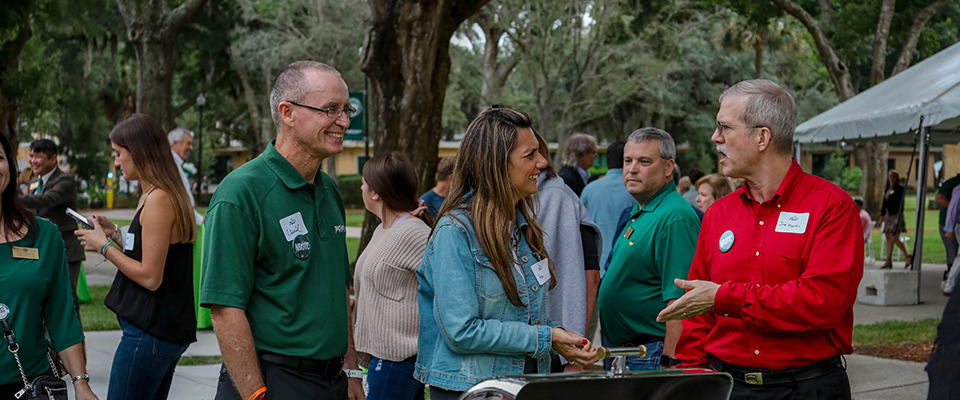 Stay Connected
Update your Alumni Profile
Looking for a classmate?
Check out our online networking community exclusively for JU alumni: JU-Connect.com! Use this platform to connect with classmates, post and find jobs and events, find or become a mentor to a fellow Dolphin, and more.
The Office of Alumni Engagement is happy to help you find classmates. All alumni information is kept confidential, but we will forward emails or contact alumni on your behalf and let them know that you are trying to get in touch with them. If we receive verbal or written permission, then we can share their contact information with you, so that you can reconnect.
Connect Through Dolphin Clubs
We have active Dolphin Clubs across the country! Contact us at alumni@ju.edu or (904) 256-7202 if you'd like to help plan an event in your city.
Connect through social media​
Contact us
Please email or call the Office of Alumni Engagement at alumni@ju.edu or (904) 256-7201.
Questions? Learn more about giving to Jacksonville University.