Homecoming & Family Weekend October 21-23, 2022
Welcome Alumni, Parents and Families!
That's a wrap on Homecoming & Family Weekend 2022!
Thank you to all who came to celebrate this past weekend! We hope you all enjoyed your time visiting campus to reconnect with old classmates, visit with current students, relive fond memories, and create new ones! We loved hearing your stories and engaging with you throughout the weekend at each of the events.
Click the links below to view photos from weekend's events! Phins Up!
Party at the Plaza / Phin Phever
50th Reunion / Green & Gold Guard Induction
Campus Carnival 360 Photobooth Photos
Sponsorship Opportunities
There are plenty of opportunities to sponsor Homecoming & Family Weekend. Contact Annie Tutt at atutt@ju.edu to find out how you can be a sponsor.
Check out our
2022 Homecoming & Family Weekend recap!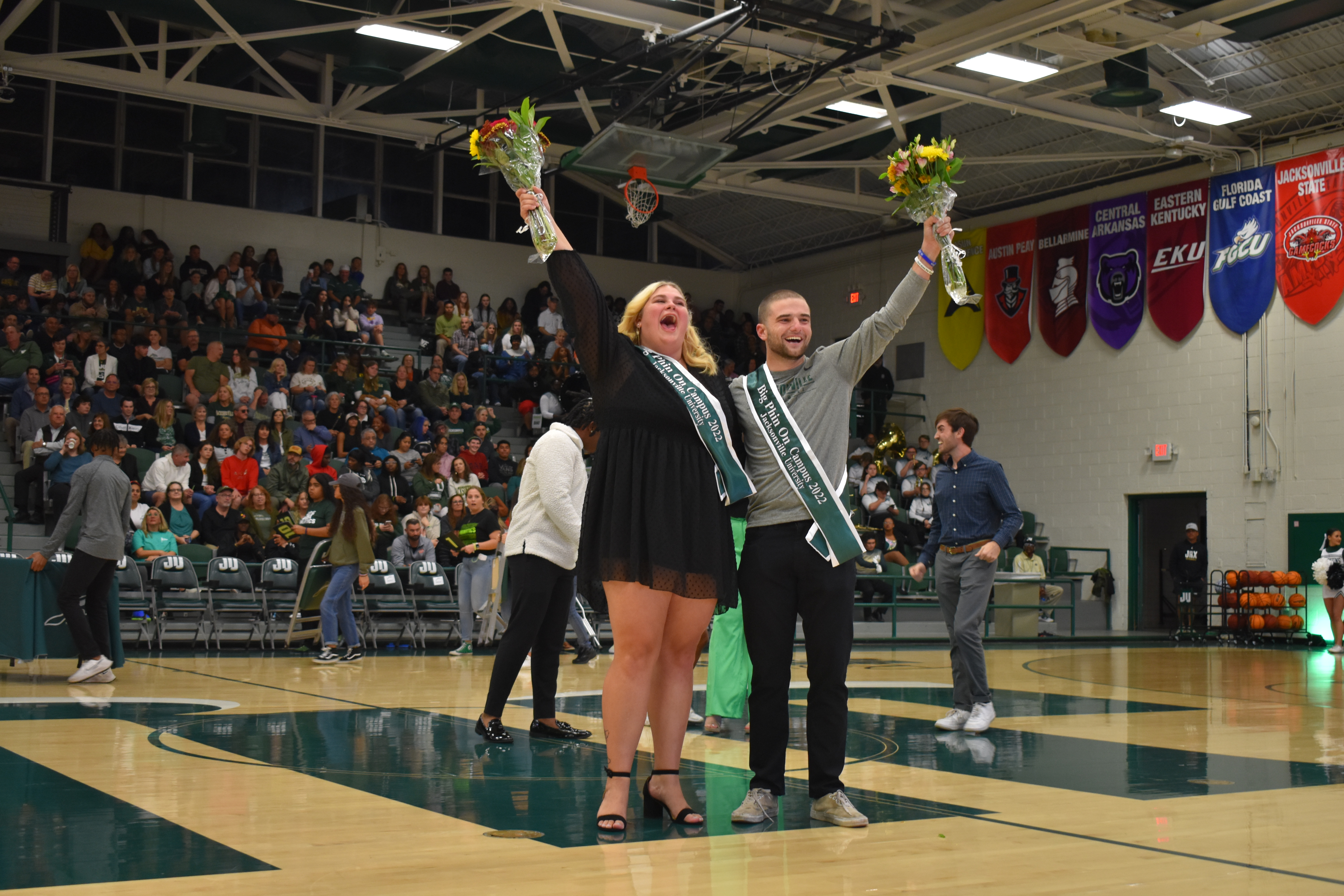 2022 Presenting Sponsors