Stay at Homecoming & Family Week
Welcome Alumni, Parents and Families!
The tradition of Homecoming & Family Weekend is about coming together as a Dolphin family. Due to COVID-19 and in an abundance of care and caution for the members of our Dolphin community both on and off-campus, Jacksonville University has made the decision to reconceptualize this year's Homecoming & Family Weekend festivities.
Please mark your calendars for a week of spirited at-home activities October 5-9, 2020. Keeping in the spirit of #JUStrong, this week will allow Jacksonville University alumni, families, friends and fans to take part in campus life from afar and celebrate our collective Dolphin pride! These virtual opportunities include a campus tour series, social activities, spirit contests, opportunities to hear from leading faculty and staff, and more.
Check out the full schedule of events!
Register for Stay at Homecoming & Family Week
We appreciate your positive support at this time. If you have any questions, please reach out to teamju@ju.edu.
See you October 5-9, 2020 for #JUStayAtHomecoming & Family Week!
Sponsorship Opportunities
There are plenty of opportunities to sponsor Stay at Homecoming & Family Week. Contact Annie Tutt at atutt@ju.edu to find out how you can be a sponsor.

Send a Student Some School Spirit!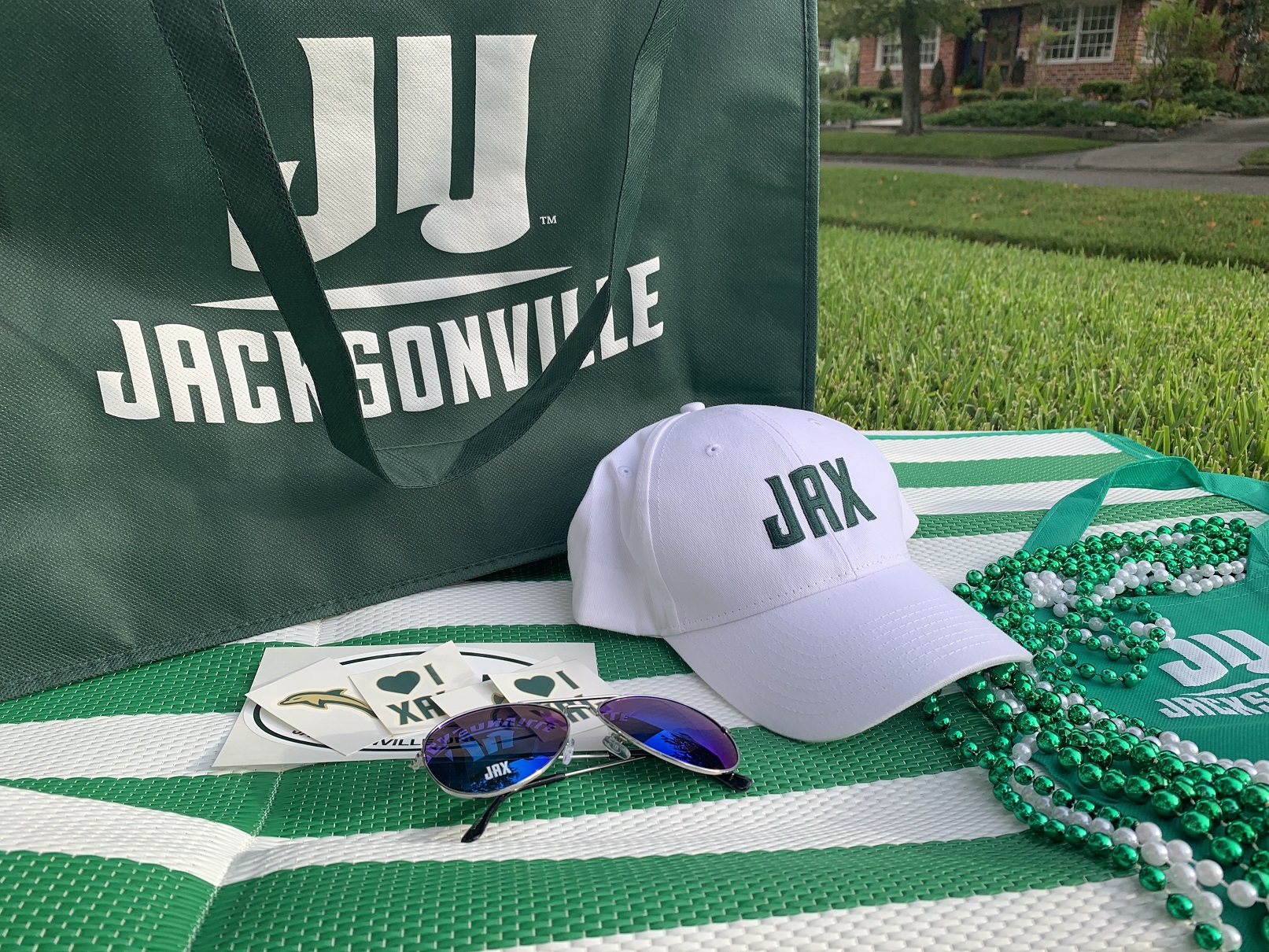 Families and friends have the opportunity to share some spirit with their students from afar by purchasing a care package full of JU pride! Students receiving a purchased student Spirit Pack will receive an email the week before and the morning of with pick up locations and times on campus. The deadline to purchase is September 25, 2020.
Purchase a spirit pack for your student, or a student you don't know who otherwise wouldn't receive one!
Presenting Sponsors