Welcome to the SHCStudent Health Center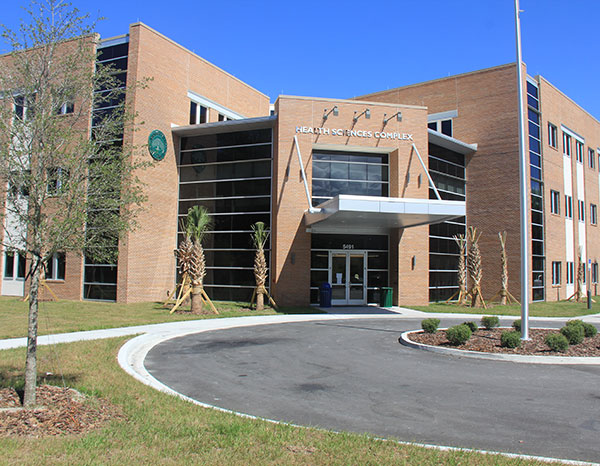 The SHC isYour on-campus Student Health Center
The vision of the Jacksonville University Student Health Center (JU SHC) is to complement the academic mission of student success by partnering with students to develop short and long-term healthy lifestyles that ultimately result in healthy physical, emotional, and psychological behaviors culminating in an overall healthy campus.
Staying healthy is an important part of college life; we provide preventative and episodic care as well as teach students to manage their wellness and navigate the healthcare system.
Scheduling an Appointment
The JU SHC does not accept walk-in appointments.
Please call (904-256-8080) to schedule an appointment. If you reach the voicemail during normal business hours, we highly encourage you to leave a message including your name and phone number. We will call you back in a timely manner.
The JU SHC can also be reached by email at shc@ju.edu; however, you should know that email communication is not a secure way to communicate personal health information.1
1 We take the management and use of your personal health information seriously. Unless additional security measures are taken, there is a possibility, however unlikely, that the information you include in an email could be intercepted and read by parties other than the person for whom it is intended. Please do not include personal identifying information such as your birthdate or personal medical information in emails to the JU SHC. If you need to send us health records, please upload them to your patient portal or fax them to (904) 256-8081.
COVID-19What to do if you are sick with COVID-19 symptoms
Due to increased precautions surrounding COVID 19, we ask that if you are experiencing any viral-like symptoms including fever, sore throat, nasal congestion, headache, cough, nausea, vomiting, diarrhea, or loss of taste and/or smell that you stay home and immediately contact the JU SHC to be evaluated by a healthcare provider. We will initially conduct a telehealth visit to discuss your symptoms and determine the best approach for care management and testing.
Call us at (904) 256-8080
Eligibility for Services
All current undergraduate and graduate JU students are eligible to receive services at the JU SHC. Students who have not paid the Student Health and Wellness fee will have an additional cost for provider services and higher out-of-pocket costs for laboratory testing, procedures, gynecological exams, and immunizations.
The Student Health and Wellness Fee allows unlimited office visits with no charge for the provider services. There are, however, nominal fees to cover the cost of supplies for laboratory testing, procedures, gynecological exams, and immunizations. For more information regarding these fees, students can log into the Patient Portal.
The JU SHC does not serve faculty or staff EXCEPT to provide influenza vaccinations and TB testing.
Scheduling an Appointment
To schedule an appointment, call 904-256-8080. Upcoming appointment information can be viewed through the Patient Portal. To access the Patient Portal, log in using your JU ID and password. Once you are in the Patient Portal, you will be able to see upcoming appointments and information details. Currently the SHC is not offering walk-in appointments.
When and whereLocation & Hours
We are located at 5491 Dolphin Point Blvd on the first floor of the Health Sciences Complex building.
Hours of Operation:
Monday - Friday 8:30 AM- 5:00 PM
The office closes daily from 12:30 - 1:30 PM for lunch.
Contact Information Student Health Center
Phone: (904) 256-8080
Email: shc@ju.edu
Quick Links