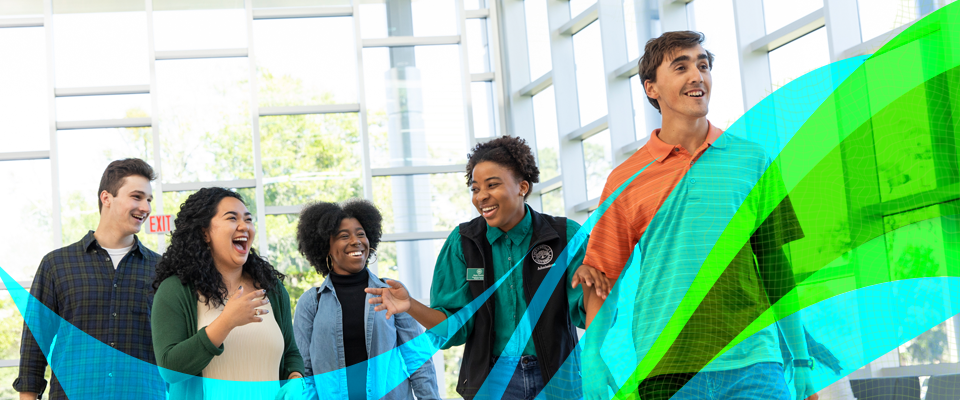 Visit Us In-Person and Virtual Visits
« Back to the Office of Admissions
Welcome to the pod, Future Phin! We're excited for you to get a glimpse of life at Jacksonville University through our campus tours, videos, virtual sessions, FAQs, and other digital resources. Have fun exploring your future and PHINS UP!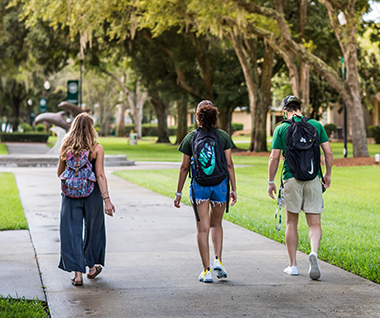 Campus Tour
Our student-led campus tours are a great way to experience Jacksonville University. You'll have the opportunity to learn more about your program of interest and explore our beautiful river-front campus. Incoming freshman students can earn our $1,000 visit grant for attending an on-campus tour!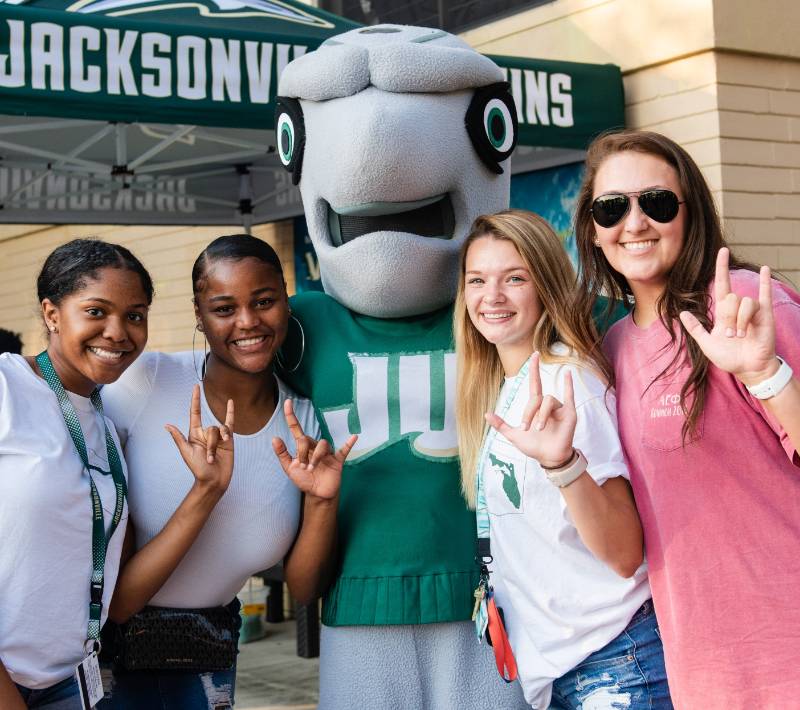 Dolphin Day
Join us this fall for our Dolphin Day Open Houses! You'll have the opportunity to take a deeper dive into Jacksonville University. Hear from academic leaders in your program of interest, meet with other Future Phins, and experience what it's like to be a Dolphin for a day!
2023-24 Dolphin Day Dates
November 1 | November 11 | January 20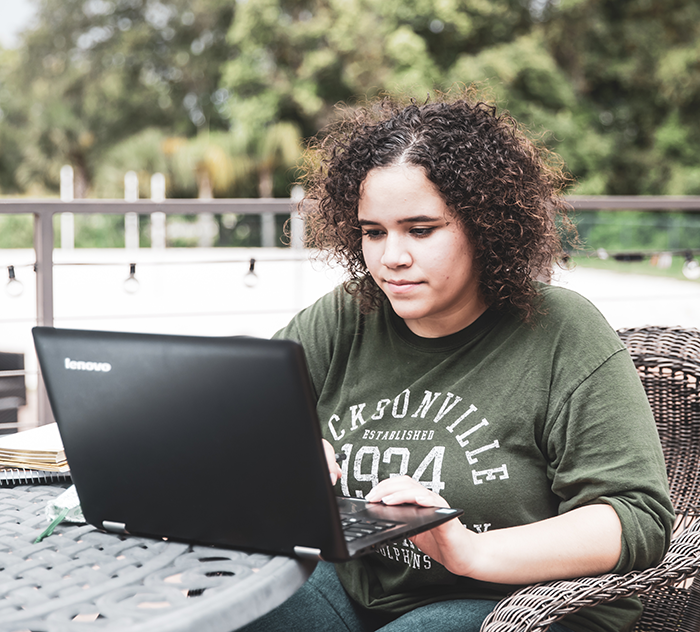 Virtual Experiences
See all Jacksonville University has to offer right from the comfort of your own home. Sign up for a virtual event, take an interactive virtual
campus tour, or watch our campus tour video.
---
Get Your Questions Answered
Fill out the form below to receive more information from our admissions counselors, in addition, check out our FAQ page for a list of frequently asked questions.
Loading...