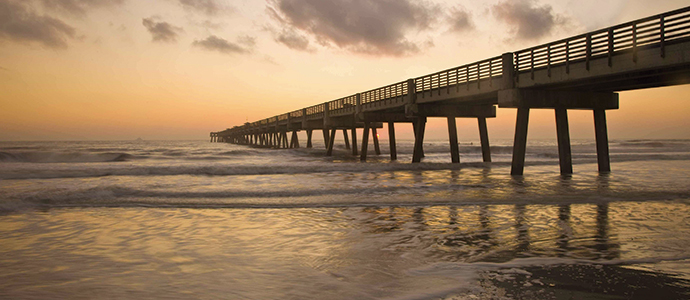 Visit Jacksonville University
Exploring Jacksonville University's beautiful campus is the best way to experience the lifestyle and culture at Jacksonville University.
Tours are offered:
10:00 am and 1:00 pm on Monday - Friday
11:00 am on the fourth Saturday of each month
4:30 pm on the second Tuesday of each month
Tours meet in the Admissions office located in the Howard Building. A Student Ambassador will guide you on a journey through our beautiful riverfront campus. Stops on the tour include highlights of our academic programs, student services, residential housing, athletic programs and Dolphin Traditions.
Receive a Scholarship for Visiting Campus:
Seniors who attend an official campus tour or an Open House event prior to Admitted Students Day on April 13, 2017, will earn a $1,000 scholarship to Jacksonville University.
Visit

Jacksonville

:
These are some of our favorite events, both on campus and around the city of Jacksonville.
To schedule your tour, click the button below. If you have any questions or concerns regarding your tour or would like to schedule a group tour, please contact Terri Bush:
For more information on planning your visit, see our:
We look forward to your campus visit!
Feedback from prospective students:
"I am absolutely in love with the campus and my tour guide did a great job informing me on everything I need to know about JU. JU is now my top pick when it comes to colleges. Thank you for having me!"
"I had a great time touring this university! By far my favorite out of the schools I have toured so far. I'll be sure to apply!!!"
"This visit made my decision to apply even more certain. I fell in love."