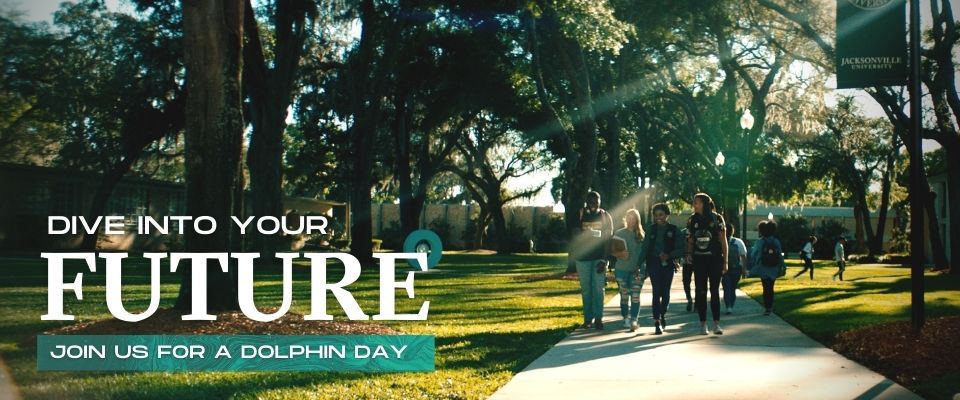 Open House Dolphin Days at Jacksonville University
Upcoming Events
*
Explore more about Jacksonville University - During your time discovering Jacksonville University, you'll have the opportunity to meet current JU students and some of your future faculty, take a golf-cart tour of campus, and dive deeper into Jacksonville University's academic offerings.
We encourage Sophomores and Juniors to attend these events with their families during their college exploration process.
22-23 Dolphin Day Dates
Saturday, February 18
If you need assistance with registering for a Dolphin Day or have any additional questions, please contact Donna Cowley (904) 256-7198 or dcowley@ju.edu.
Visit Scholarship
Visit Jacksonville University to earn our first-time freshman $1,000 visit grant.