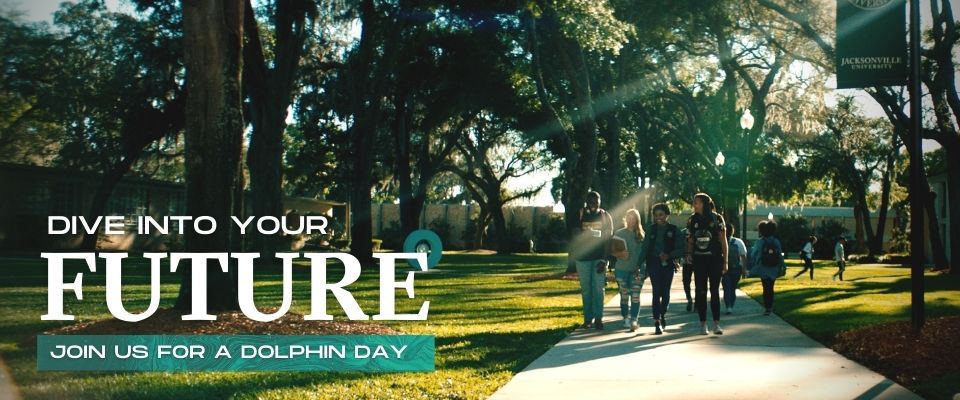 Open House Dolphin Days at Jacksonville University
Upcoming Events
*
We are excited to invite you to campus this fall for our Dolphin Day Open Houses! You'll have the opportunity to meet current JU students, take a golf cart tour of campus, and dive deeper into Jacksonville University.
To provide a more personalized experience for students, we are limiting the number of registrants for each session, so be sure to register before the spots fill up. Students may only bring (2) guests with them.
Below are the dates for our Dolphin Day Open Houses. To register, click on the time that works best for your schedule. We can't wait to see you on campus!
22-23 Dolphin Day Dates
Saturday, November 5
Saturday, February 18
If you need assistance with registering for a Dolphin Day or have any additional questions, please contact Donna Cowley (904) 256-7198 or dcowley@ju.edu.
Visit Scholarship
Visit Jacksonville University to earn our first-time freshman $1,000 visit grant.