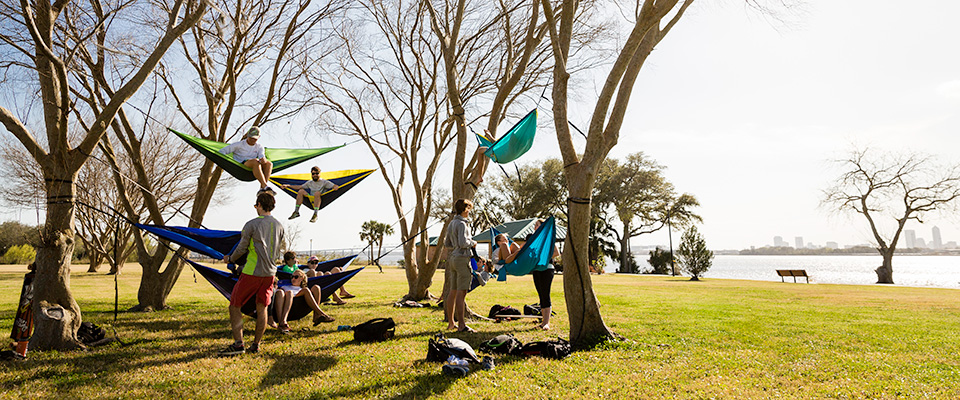 Campus Life
​​​​​College life is about the life of the mind – and much more. Your activities and relationships outside the classroom environment play a substantial role in your overall educational experience. The Division of Student Affairs, through the programs and services offered, provides opportunities for students to become involved at the University, and more engaged in their college experience.
We invite you to become acquainted with our departments and offices, and learn more about the opportunities offered by the Division of Student Affairs.
The Student Life Office, located on the third floor of the Davis Student Commons, is your resource for a multitude of student services, including:
Student conduct concerns
Student crisis assistance and conflict resolution
International student services
Who can I contact?
Student Life Office
Office location

Davis Student Commons, Third Floor

Telephone number

(904) 256-7067

Email address

studentlife@ju.edu

Fax number

(904) 256-7066
Kristie S. Gover, Ed.D.
Senior VP for Student Affairs & Dean of Students
DaVina Hamilton
Associate Dean of Students
Jamie Burket
Assistant Dean of Students
Susan Bonfanti
Administrative Associate for Student Life