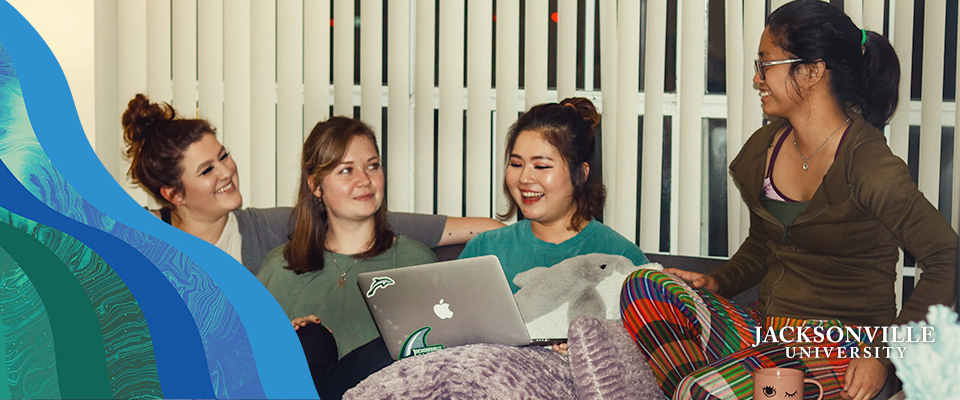 Residential Life
Welcome home!
Living on campus connects you to a greater sense of belonging and community at Jacksonville University. Residential Life hosts many events throughout the year that encourage student engagement. Our Residential Communities are supported by our campus facilities team to provide the most dynamic and comfortable living experience, and our talented and dedicated Residential Life staff are here to help and guide you during your time at Jacksonville University. We can't wait to see you soon!
Applications Now Open! Apply to be an RA for the 2021-2022 academic year. Please email housing@ju.edu or speak with a current RA to learn more.
Quick Links
Important Dates
Learn about important dates for housing
Virtual Tour
Take a 360° tour of many locations on campus, including our residence halls.
Frequently Asked Questions
Get answers to some of the most frequently asked questions.