Office of AdmissionsDive in at Jacksonville University.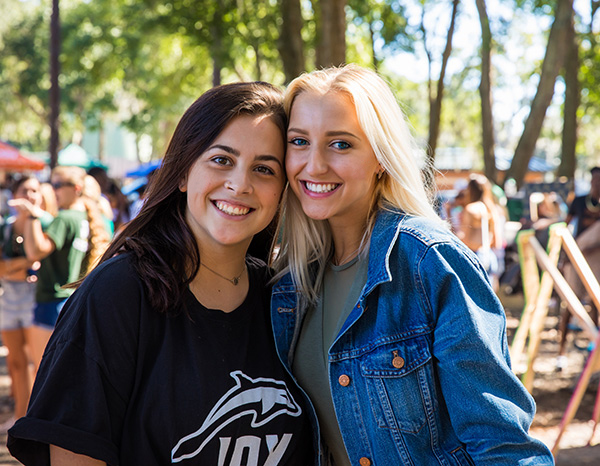 Applicant ResourcesWe're ready for you.
No matter what future you envision, we are ready to help you get there.
Nestled across the waterway from downtown Jacksonville, you'll fine Jacksonville University a caring, tight-knit, and student-centered campus where you'll never get lost in the crowd—and where even the president knows you by name. Take the plunge and find your pod in our vibrant and diverse community.
See what make this homeVisit Today.
Why Jacksonville? Our beautiful waterfront campus provides a nurturing environment and a highly customized education for every student. So go ahead and dive in—we'll help you find the future that's right for you.
We're here to helpHow do I...?
Contact Information Office of Admissions
Frisch Family Welcome Center
Jacksonville University
2800 University Blvd N
Jacksonville, FL 32211
Phone: (904) 256-7000
Email: admissions@ju.edu
Quick Links