Meet Our Providers & Staff
Executive Director/Advanced Practice Provider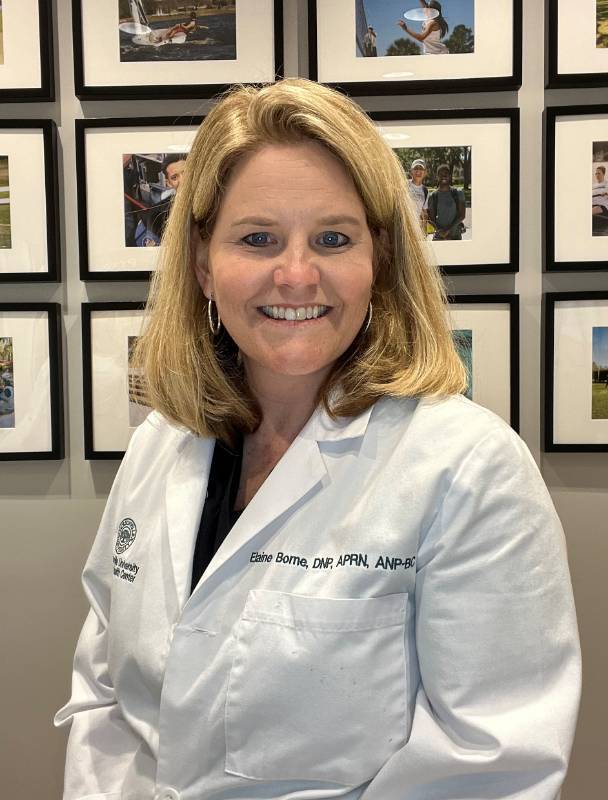 Dr. Borne is the Executive Director for the Student Health Center at Jacksonville University and is a Clinical Assistant Professor in the Keigwin School of Nursing. She graduated from the University of Florida in 1999 with a Master of Science in Nursing and Jacksonville University in 2014 with a Doctorate in Nursing Practice. She holds board certification by the ANCC as an adult nurse practitioner in the specialties of primary and acute care. She has been in clinical practice since 1999 in the area of internal medicine with a focus in hospital medicine.
Dr. Borne is responsible for the oversight and ongoing development of student health services at Jacksonville University. She provides direction on programs and activities related to providing high quality healthcare services. Dr. Borne is committed to utilizing evidenced based practices to meet the healthcare needs of Jacksonville University students and is committed to the mission of equipping college students to successfully manage their health. Dr. Borne views the management of patient health as a partnership between the patient and the provider. She utilizes this approach to encourage patients to "own" their healthcare and to help them feel empowered in their health. Dr. Borne provides a full spectrum of health services including preventative care, management of chronic conditions and urgent medical needs.
Advanced Practice Providers
Support Staff
Registered Nurse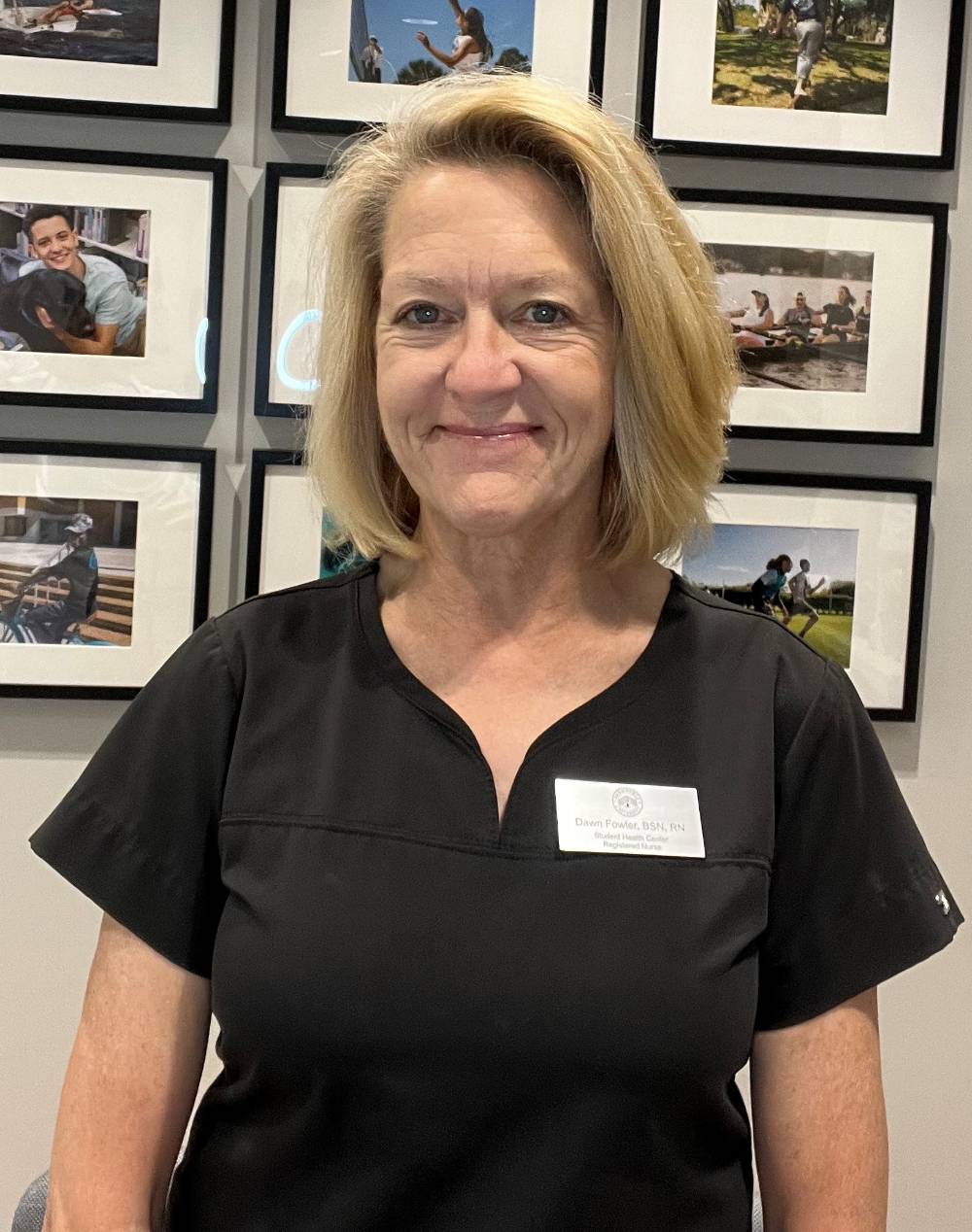 Dawn is a registered nurse at the Student Health Center. She graduated from Bloomsburg University of Pennsylvania with a Bachelor of Science in Nursing and has cared for patients of all ages for over 25 years. Her nursing experience includes surgical intermediate care, Maternal-Child Public Health, and emergency Medicine. Prior to moving to Jacksonville, she worked at Ascension in the specialty of Urgent Care for 5 years in upstate NY. She is excited to be in sunny Florida and really enjoys working with the students at Jacksonville University.
Front Office Coordinator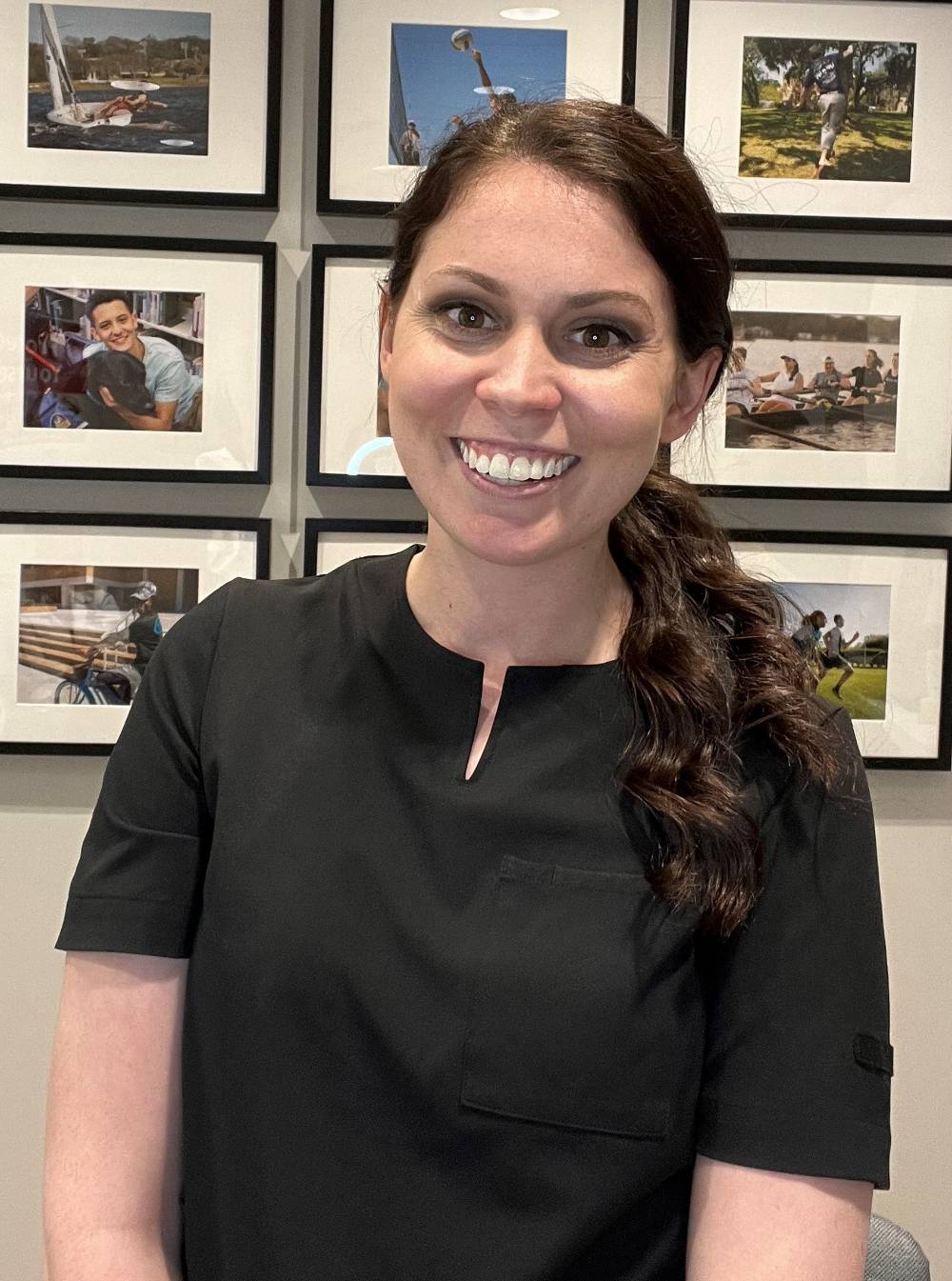 Stephanie is the Front Office Coordinator for the Jacksonville University Student Health Center and is the first point of contact for scheduling appointments, questions, and assisting students with needs. She has several years of experience in customer service and has worked for a variety of corporations within the city of Jacksonville. In 2018, Stephanie graduated from FSCJ- Dental Assisting Program and pursued a career in Oral Surgery. She assisted for a year, but always missed her true passion as a Front Office Coordinator. She transferred back to that position knowing her dental assistant training helped jumpstart her career in healthcare. This is Stephanie's first year working in higher education and she has loved every minute of it. Her goal is for students to call the Student Health Center and feel welcomed and heard regarding their concerns; she genuinely wants to help. Stephanie is excited to continue her work at Jacksonville University and looks forward to supporting students as they seek healthcare at the Student Health Center.