Alumni Events & Calendar
Your involvement with your Alma Mater helps us grow and assist current students in reaching their full potential.
In addition to on-campus lectures, fine arts productions and other events on campus, the Office of Alumni Programs plans social events for you to network and reconnect with your fellow alumni.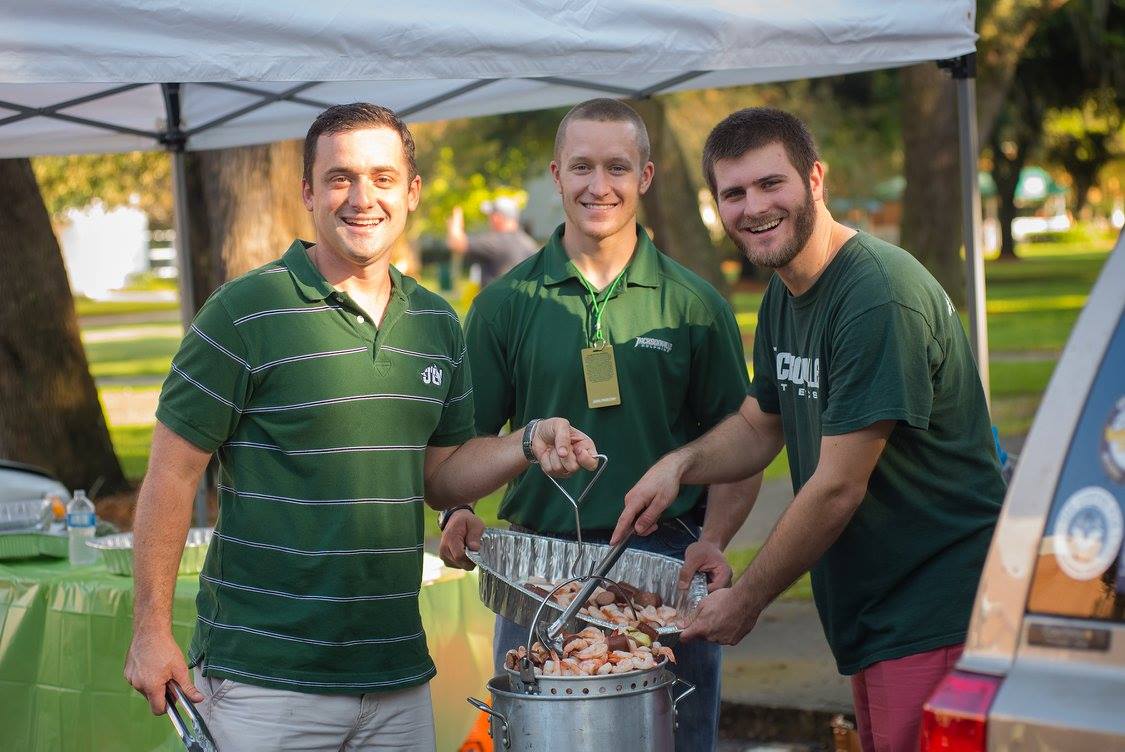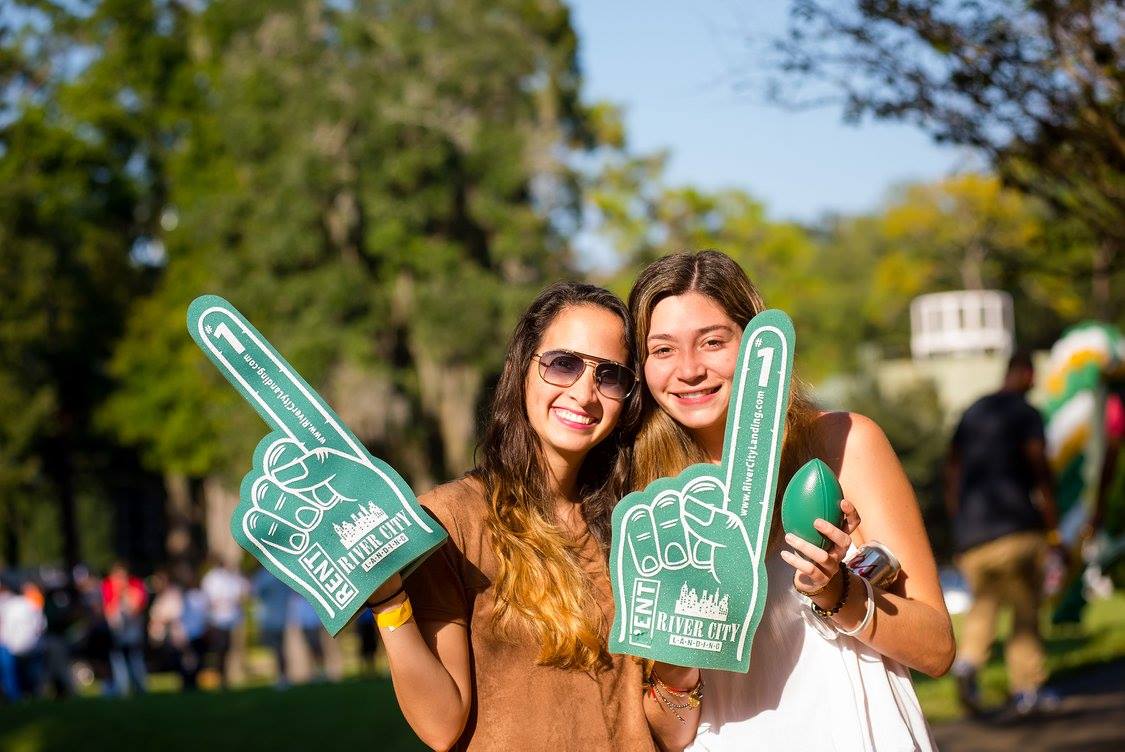 2018
September
Brew-val Tour
Date

September 13, September 27, October 11, November 1; 6-8 p.m.

Location

Wicked Barley Brewing Co, Aardwold Brewing Co, Intuition Ale Works, Green Room Brewing
As part of Jacksonville University Athletics' bold new rebrand, JU is inviting alums, supporters and fans alike to join athletics staffers and coaches on the "JU Brew-val Tour" this fall.
Four stops at area breweries are planned for the tour, and fans will have an opportunity to interact with coaches and Dunk'n the Dolphin, win raffle prizes, collect gear with the new branding logos on it and engage with the JU community.
The first stop on the "JU Brew-val Tour" is at Wicked Barley Brewing Company, located at 4100 Baymeadows Road, on Sept. 13. The next stop is Sept. 27 at Aardwolf Brewing Company at 1461 Hendricks Avenue, followed by Intuition Ale Works at 929 E Bay Street on Oct. 11. The final location is at Green Room Brewing, located at 228 3rd Street N, on Nov. 1.
Each tour stop features a happy hour-type setting from 6-8 p.m., with finger foods provided and select coaches present to discuss their team's outlook. The JU Athletics marketing department will be on hand with gear and games promoting the new logo, as well as a raffle opportunity to win basketball season tickets.
One of the highlights is a "JU Brew-val Tour" branded punch card. Fans earn a punch for each stop of the tour that they attend, and if they earn a punch from all four stops, they can cash it in for a new Jacksonville Dolphins logo branded pint glass.
Dolphin Conversations: "The Multigenerational Workforce"
At Jacksonville University, engaging in meaningful dialogue is at the heart of what we do. It combines ideas and human interaction, and allows us to better understand each other and the world around us. Some of our JU alumni and parents have volunteered to facilitate Dolphin Conversations around the country to bring fellow Dolphins – and our ideas – together.
Dolphin Conversations are designed to be fun! No expertise is required, just a willingness to share and listen. Conversations may focus on a wide range of relevant topics, not just about the University. Jacksonville alumni are invited to participate in the first event on September 20 at Season's 52 with facilitator Steve Piscitelli '75. Dinner is Dutch treat.
Topic: For the first time in history, five generations (The Silent Generation, Baby Boomers, Gen X, Gen Y [Millennials], and Gen Z) are working side by side, each with different leadership and communication styles, professional goals, and workplace expectations. Space is limited - reserve your spot by contacting Pat Reeves at preeves@ju.edu or (904) 256-7202.
October
Save the date for Homecoming & Family Weekend: October 12–14! Registration is open now.
JU-Jags Tailgate
Jacksonville University and the Jacksonville Jaguars are teaming up to bring you an exclusive offer that includes a game ticket, round-trip transportation, and a pregame tailgate starting at just $25! Come cheer on the Jaguars as they take on the Houston Texans on Sunday, Oct. 21st at 1 p.m..
You have two options when purchasing your tickets:
$25 - Game ticket, bus transportation*, and pregame tailgate
$30 - Game ticket, bus transportation*, pregame tailgate, and meal voucher for tailgate
*You are not required to use the bus transportation provided. Parking is available in lot X on gameday if you choose to drive separate. There is a cost associated with parking.
The tailgate in lot X will begin at 10 a.m.. Bus transportation from the JU campus will begin at 9:30 a.m. and run through 11:30 a.m.. The buses will then return to campus 30 minutes after the conclusion of the game. More details about the bus transportation and pregame tailgate will be communicated as the event gets closer. There will be Jaguars merchandise, upgraded tickets, and Jags swag raffled off at the tailgate and live music/DJ as well!
Please contact Thurman Morris at (904) 633-6501 or morrist@nfl.jaguars.com with any questions!
2019
Date

Trips throughout the year

Location

Mexico, Iceland,

Galápagos Islands, England and Cuba
Relax, learn, and enjoy as travel experts handle all the in-country details and local guides arrange behind-the-scenes tours.
Helpful Links