Alumni
Welcome, JU Alumni!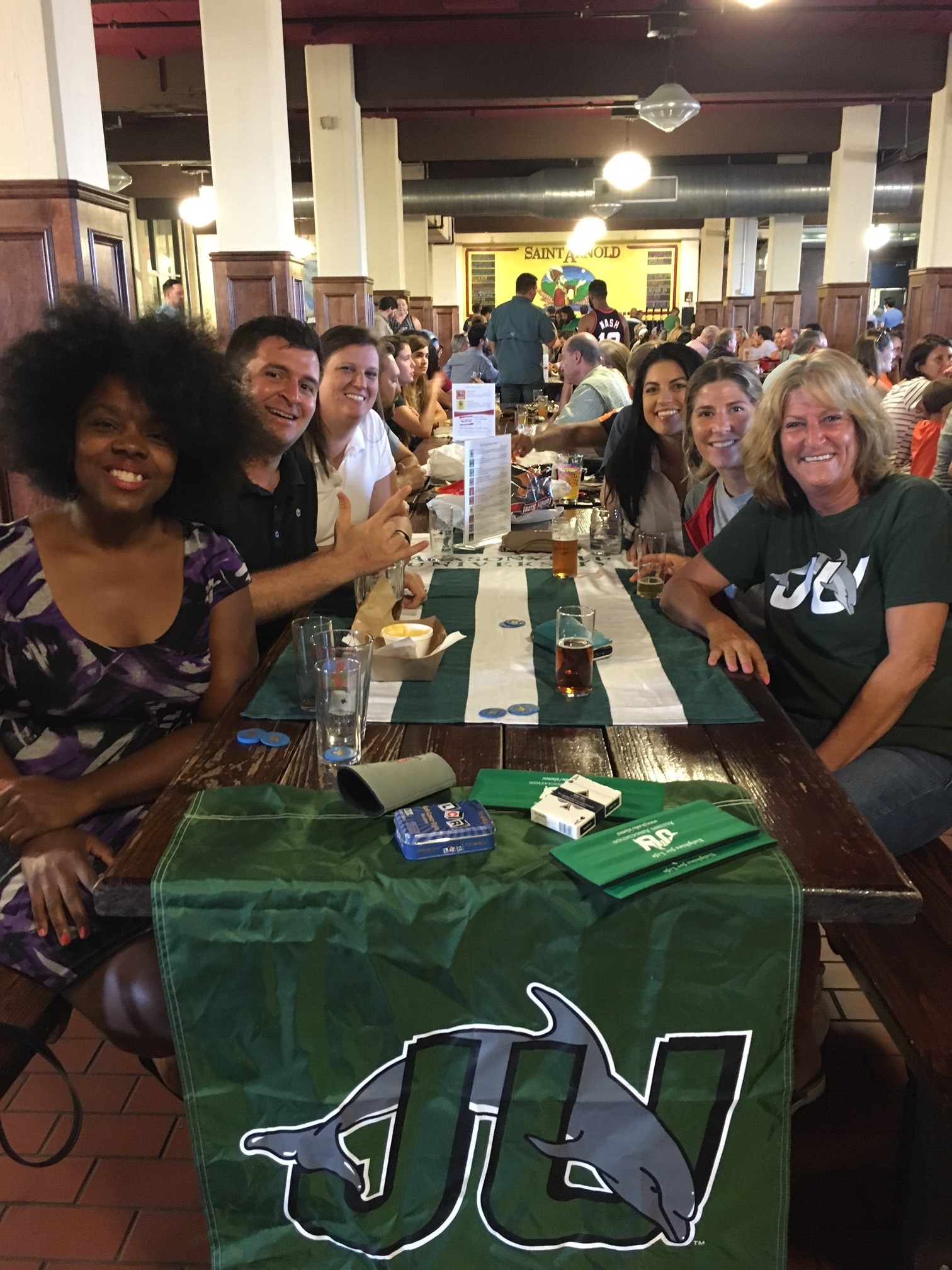 With nearly 30,000 alumni, your network of former classmates and friends is bigger than you think.
The JU Alumni Relations team supports alumni, students, faculty and friends of Jacksonville University through a variety of events and programs. We encourage you to take advantage of our diverse offerings.​
Support JU
Learn about ways to give​.
Connect with Us
Looking for a former classmate? Want to see what your fellow Dolphins have gone on to do? Check out JU Connect​, our digital networking site just for JU alumni, students, faculty, and staff.
​​Check us out on our social media sites: