Alumni Benefits
Career Management
Looking to advance or shake up your career? Career Management is here for our alumni.
Learn more about Career Management's resources for alumni.
JU x Jags Games
Join Jacksonville University alumni, faculty, staff, families and friends to cheer on the Jaguars as they take on the Houston Texans on Sunday, September 24 at 1:00 PM!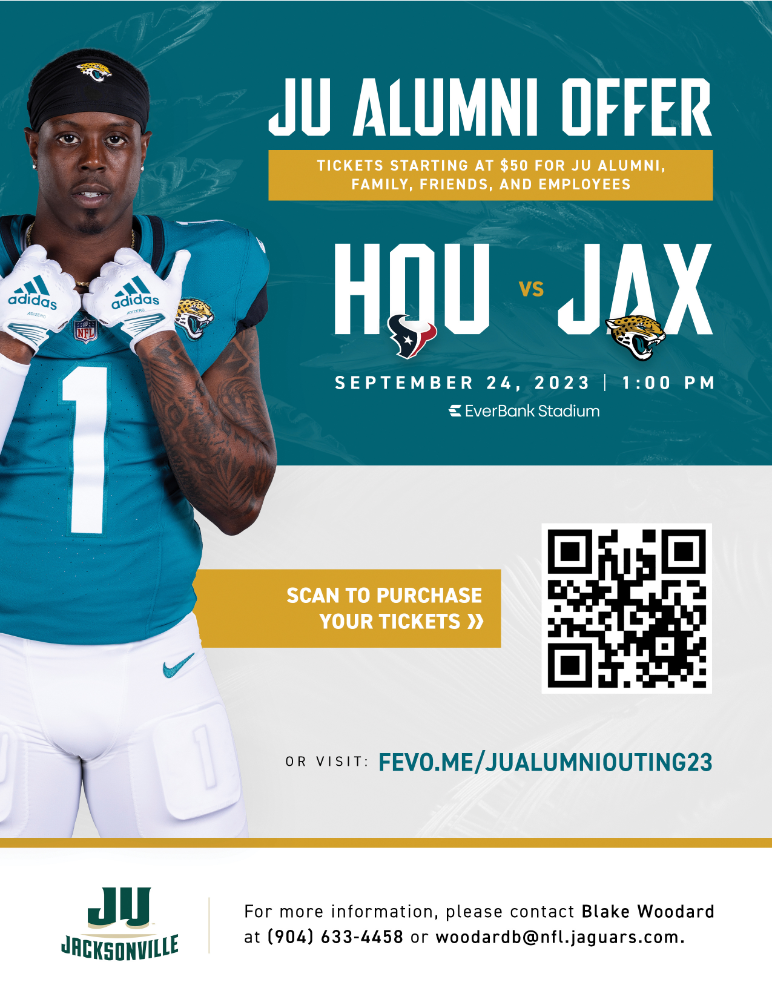 Discounted JU License Plate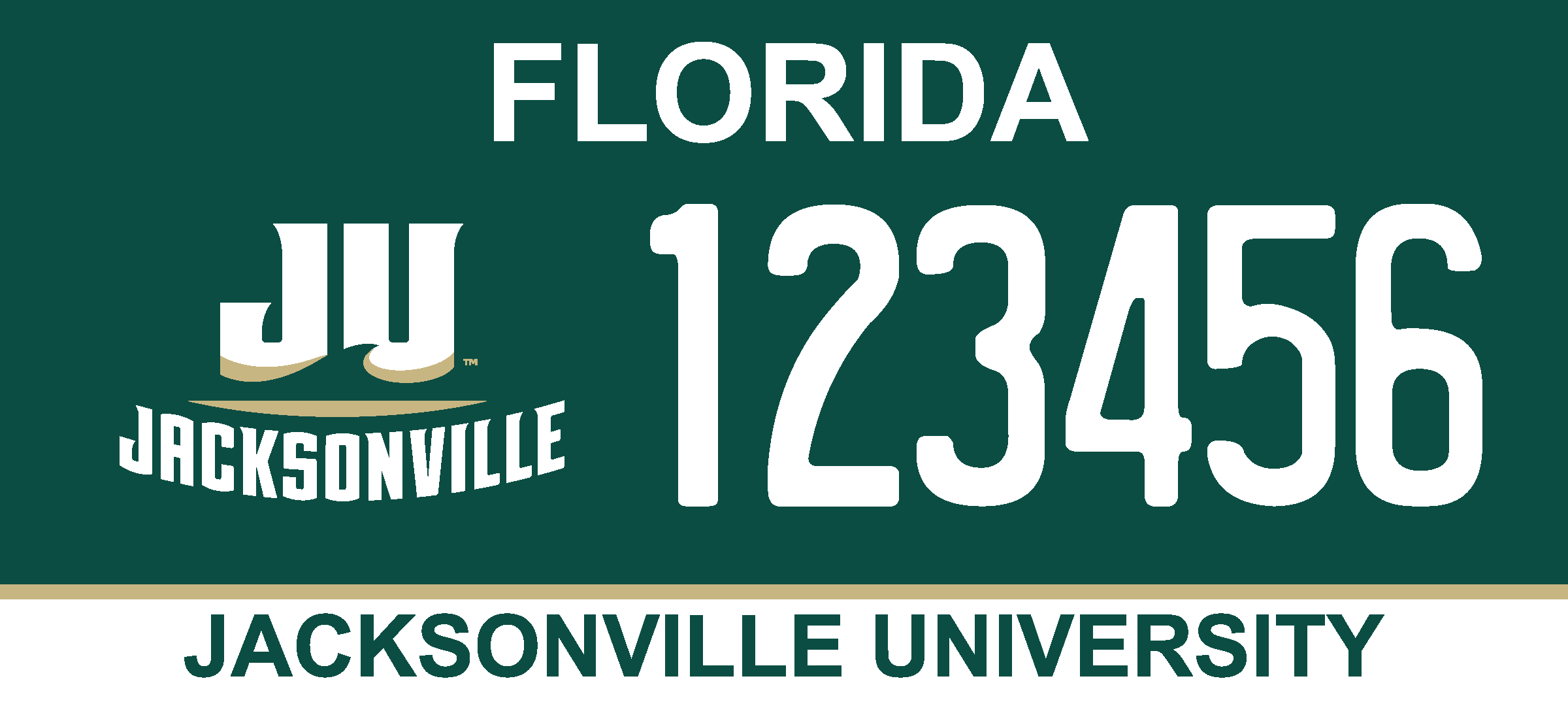 JU is giving new graduates living in Florida a discounted Jacksonville University specialty license plate! Hurry - this offer expires six months after you graduate.
Find details on how to get your JU license plate here.
Legacy Scholarships
Each year, many children and grandchildren of alumni apply for undergraduate admission to Jacksonville University. legacy families are a significant part of the Jacksonville University family and a shining example of Dolphin pride for our alumni community. While alumni affiliation by no means ensures admission to Jacksonville University, we are
honored to partner with and assist alumni families with helpful information and create a warm welcome for you and your family.
Learn more about the Legacy Scholarship.
Let us know you are a legacy family!
Jacksonville University Legacies
Jacksonville University recognizes the children, grandchildren, and siblings (biological or legally adopted) of alumni as Dolphin legacies.
Long-Term Care Resources
Long-Term Care Resources (LTCR) is a national insurance agency and marketing company dedicated to Long-Term Care Insurance. Through LTCR's exclusive program and our national network of LTC Specialists, alumni are able to compare multiple LTC plans from the top carriers in the market. In addition, alumni are able to obtain certain plans at discounted rates not available to the general public.
Learn more about Long Term Care Insurance and how it can benefit you!
Zumper Apartment Search Help
On Zumper, you can easily search for apartments in your new city. Complete one application and submit it to as many different apartments as you like! Search for a new place in Jacksonville, New York, Chicago, San Francisco, and more.
Questions? Learn more about giving to Jacksonville University.