License Plates
​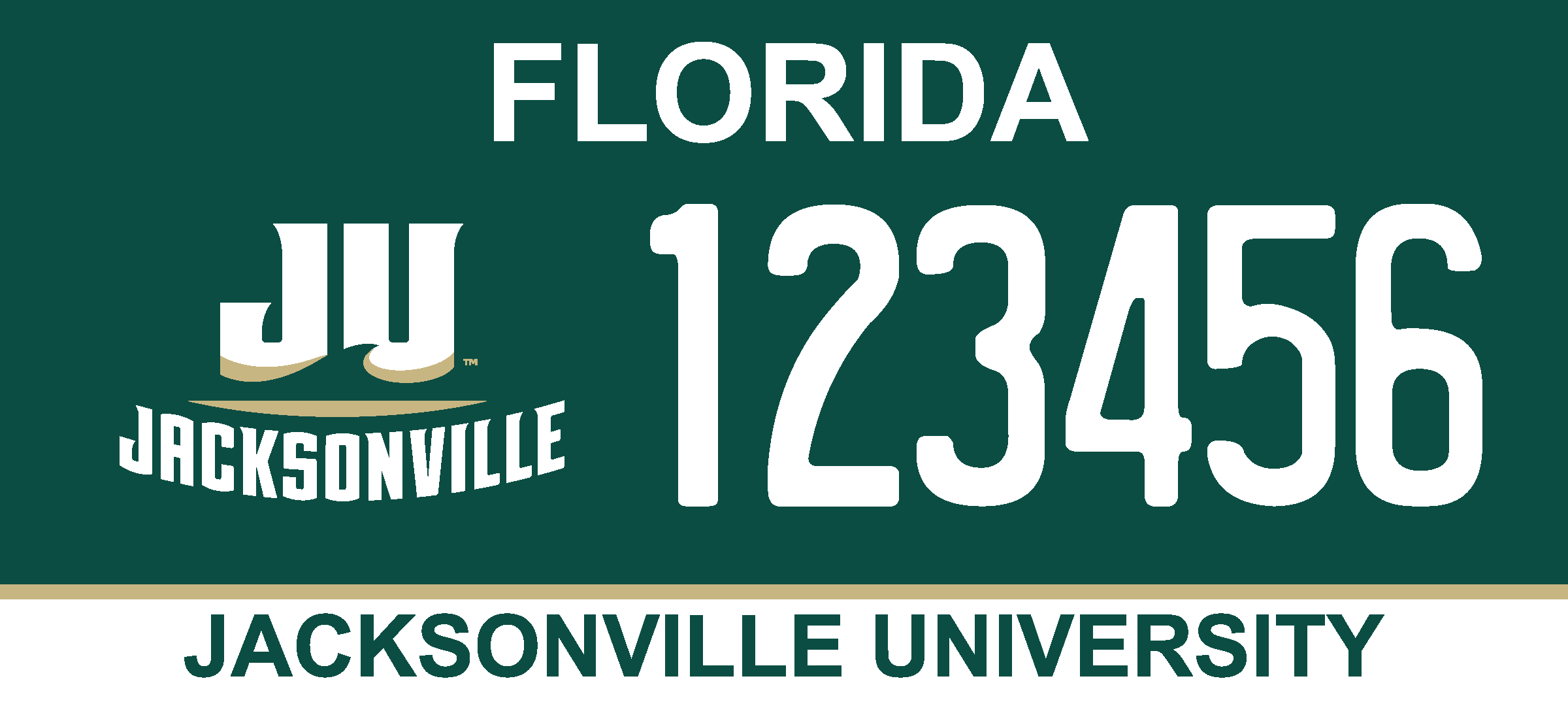 Drive like a Dolphin! JU is excited to announce an updated look to our license plate that reflects our bold new brand. Starting November 15, the new JU plate will be available to Florida drivers at all local DMVs.

We're excited to offer all our alumni the chance to double down on their Dolphin pride for free! The first 250 Dolphin alumni who fill out the form below and update their plate or purchase a new one will be fully reimbursed by JU.
It's as easy as 1, 2, 3!​
Fill out the form below to let us know you'd like to participate.
Go to your local Department of Motor Vehicles Office after November 15, 2019 and select the JU license plate. Your nearest DMV office can be found online.
Keep a copy of your DMV registration and fill out a signed W-9 IRS tax form so JU can process a reimbursement check to you. Mail both the registration copy and signed W-9 to:
JU Office of Alumni Engagement
2800 University Blvd North
Jacksonville, FL 32211
You can expect your check to be mailed to you in 4-6 weeks.
Did you know that each time you renew your JU specialty license plate, $25 comes back to JU in the form of scholarship funds to help our students achieve their goals!
Questions? Call (904) 256-7201​ or email alumni@ju.edu.
If you already have a JU license plate – THANK YOU!