Continuing Education & Professional DevelopmentUpSkill Institute at Jacksonville University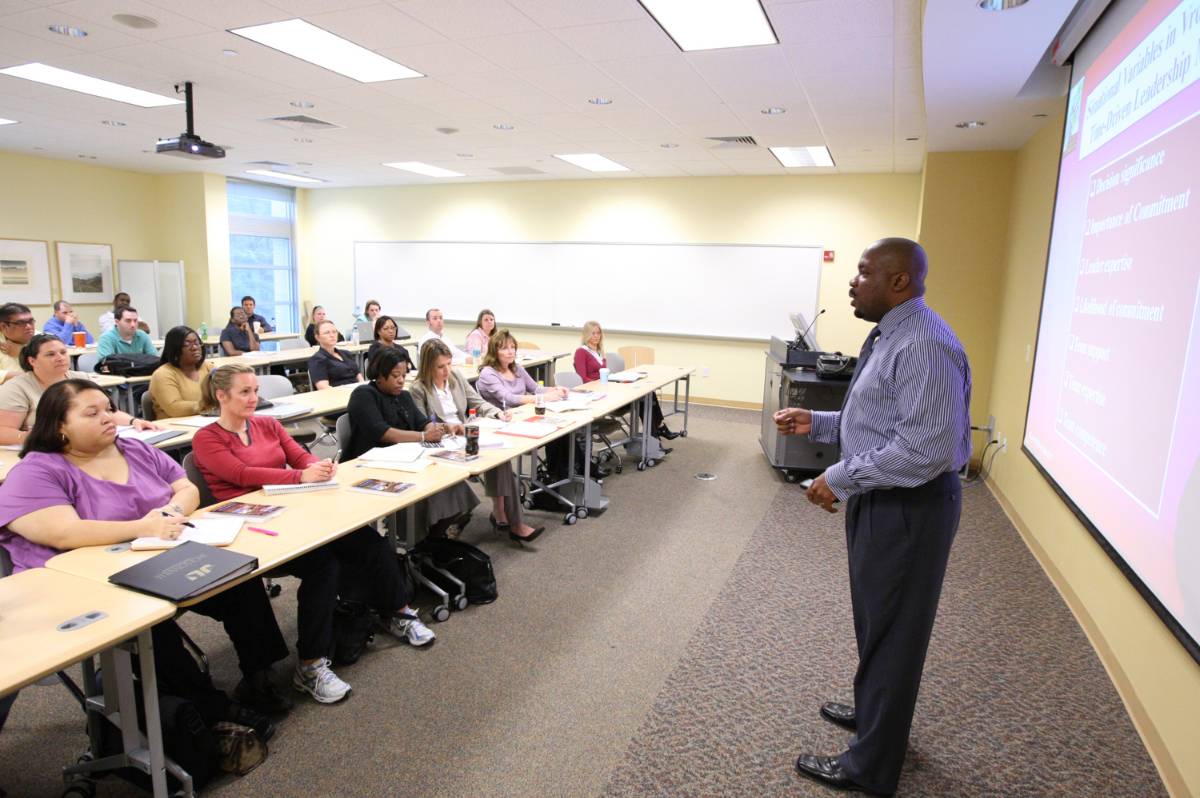 Continuing EducationUpskill Institute at Jacksonville University
Learn new things, gain new skills, and find new experiences to remain at the cutting-edge of your industry with Jacksonville University's UpSkill Institute! This hub of knowledge and career advancement is designed to help improve the skills and careers of people in our area, as well as serving companies and partners of all varieties in advancing effectiveness and efficiency. We offer a variety of classes and certifications in technology, healthcare, education, and Lean Six Sigma.
Browse The Courses
Jacksonville University's UpSkill Institute offers a variety of courses in business, technology, health and fitness, arts and design, and more.
Achieve Your Career GoalsThis is Jacksonville University
Why Jacksonville? Our beautiful waterfront campus provides a nurturing environment and a highly customized education for every student. So go ahead and dive in—we can help you reach your goals.
This is Jacksonville University
Hello, I'm Dr. Will Miller, Executive Director of Institutional Analytics, Effectiveness, and Strategic Planning at Jacksonville University. In Fall 2020, Jacksonville University created the UpSkill Institute with the mission to help individuals in Jacksonville, the Northeast Florida region, and across the country obtain the skills necessary to assist remaining at the cutting edge of their industry. In our close relationships with outstanding companies throughout the region, we've learned that they want to hire versatile, agile, talented people with a drive to continue growing and learning throughout their careers. And that will only intensify in the current climate. Consider the top 10 most in-demand jobs in 2020, did not exist in 2015. The amount of new technical information is doubling every two years. This means for anyone studying a technical degree, that half of what they learn in their first year of study will be outdated by their third year. And today, the Jacksonville University UpSkill Institute is happy to announce a partnership with Bussell Lean Associates to provide a Lean Practitioner Certification course. Any industry can benefit from Lean thinking as you seek to increase value for customers, while eliminating waste through continuous improvement. Today, I'm happy to have Jerry and James Bussell here to tell you more about their program.

Hi, my name is James Bussell, and I'm the Vice President of Bussell Lean Associates. Our Lean Practitioner Certification training features a learn-by-doing approach that includes 24 hours of live classroom instruction, six hours of virtual one-on-one coaching sessions, site visits, tailored assignments with report outs, and a Lean Practitioner Certification examination. Receive one-on-one coaching from experienced Lean practitioners and leaders to help guide you on your Lean journey and acquire the leadership behaviors that will help accelerate career advancement. And finally, validate your body of Lean knowledge through this certification examination hands-on application to live business processes and by presenting your results to your peers.

Hi, I'm Jerry Bussell, President of Bussell Lean Associates and we're very excited to have a partnership with Jacksonville University and their UpSkill Institute. You know I've been at this
operations and continuous improvement for over 30 years. And I'm sure you've experienced many different programs of the month, or different programs that have come and gone over the years. What I found was Lean thinking is - it's something that's enduring and the results that we've been able to get in the last 30 years working with people and organizations has been spectacular, but the key is to do it in a correct and effective fashion and that's what we are committed to do in this Lean certification training.

The Lean Practitioner Certification course will be held this Fall at JU Downtown in the Vystar Tower. For more information, visit the JU UpSkill website at ju.edu/upskill. We look forward to working with you soon.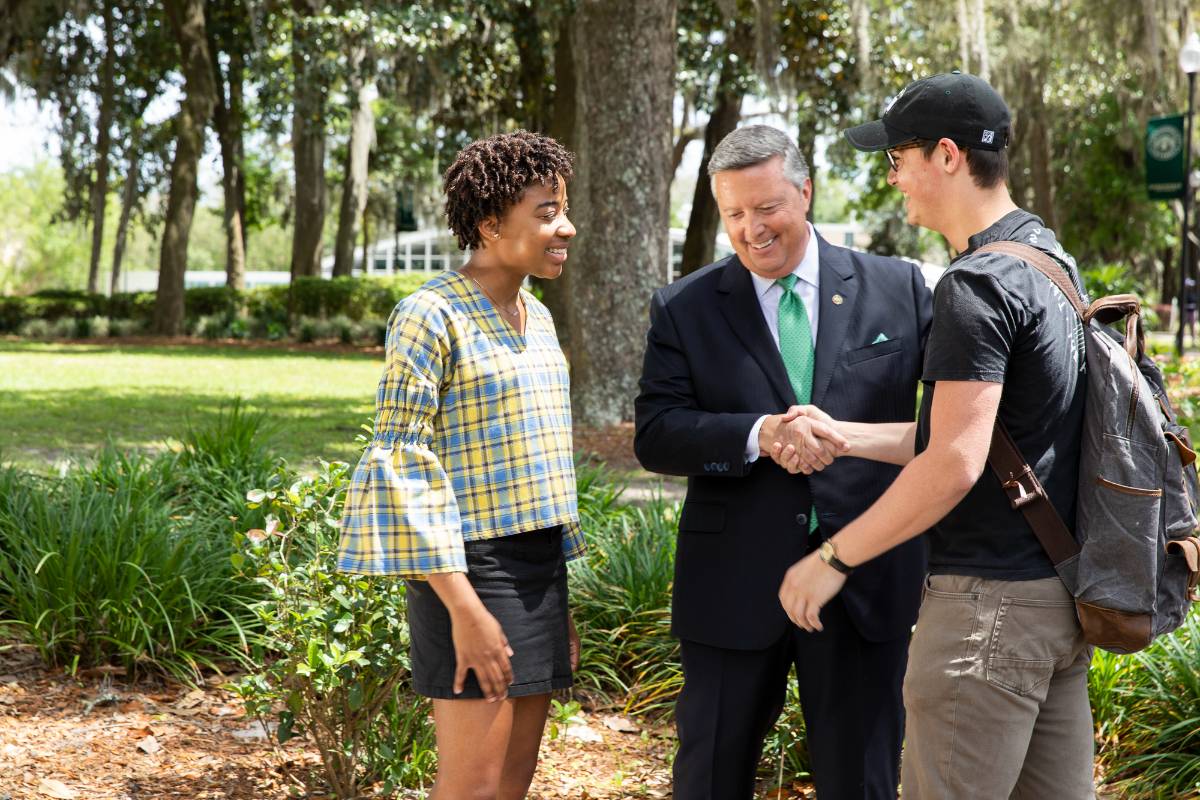 "In our close relationships with outstanding companies throughout the region, we've learned they want to hire versatile, agile, talented people with a drive to continue growing and learning throughout their careers, and that will only intensify in the current climate."
Featured Course
CompTIA Network+
CompTIA's Network+ validates the knowledge and skills needed to troubleshoot, configure and manage wired and wireless networks found in companies around the world. CompTIA Network+ certifies a professional-level understanding of emerging technologies, including cloud and virtualization technologies.
This is a self-paced, asyncronous learning course. It includes virtual labs and a practice certification exam.
Course includes segments on:
Network Fundamentals
Network Implementations
Networks Operations
Network Security
Network Troubleshooting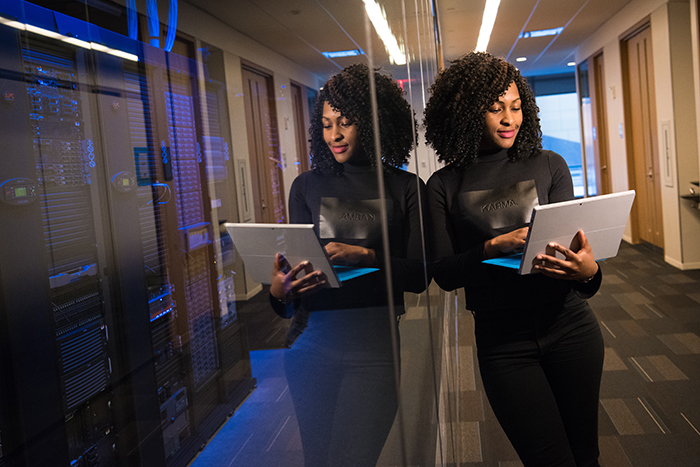 Contact Us
Have questions about UpSkill Institute? Please contact us via email at upskillinstitute@ju.edu.

The UpSkill Institute at Jacksonville University is overseen by Dr. Christine Sapienza, Executive Vice President of Partnerships and Development.
Contact Information
Howard Administration Building
Jacksonville University
2800 University Blvd N
Jacksonville, FL 32211

Email: upskillinstitute@ju.edu
Quick Links