Jacksonville University & Baptist Health12-Month Second Degree BSN Program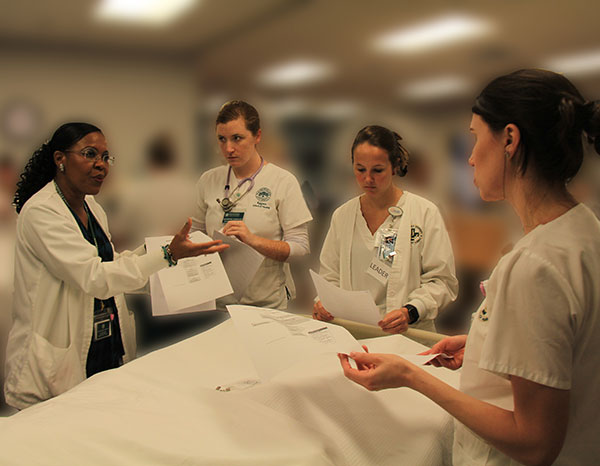 Earn a Second Bachelor's Degree Launch your career in just 12 months.
Have you already earned a bachelor's degree and now want to begin a career in nursing? Through a unique partnership between Jacksonville University and Baptist Health, our new 12-Month Second Degree BSN Program will prepare you to begin a nursing career in just 12 months. Graduates of this program are prepared with the knowledge and skills necessary to succeed in the field of nursing, and leave the program prepared to make their career change as quickly and efficiently as possible.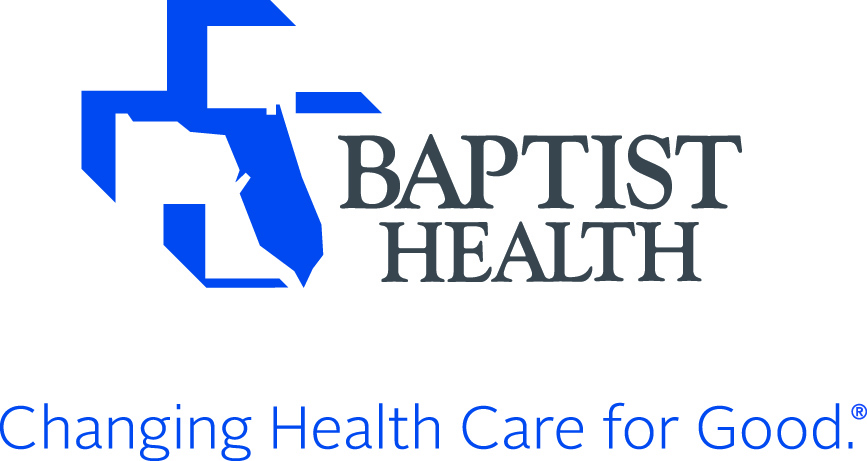 Live virtual session
Join the JU faculty and staff for a special live virtual information session. Learn about the program, ask questions about the admissions process, and get a look at JU's STAR Lab. This event is not in-person; register online today.
Monday, October 30, 2023 at 6:00 p.m.
---
Virtual information session
Attendees will have the opportunity to meet the program director and advisor to ask questions about our curriculum and admissions process.
The College Tour x JUImmersive Learning
Kathryn came to Jacksonville University as an undergraduate student, where she pursued a degree in exercise science and played volleyball. After 6 years in the medical field, Kathryn returned for her nursing degree, the 12-Month Accelerated Bachelor of Nursing program. This degree prepares its students through immersive learning programming, and familiarizes them with the field through virtual reality labs, telepresence robots, simulation scenarios, research, and more! Learn more about Kathryn's story.
Scholarship Opportunity
At Jacksonville University, we believe in making high-quality education affordable. The following scholarships are being offered to students of the Jacksonville 12-Month ABSN program:
JU ABSN Merit Scholarship - Each admitted JU ABSN Jacksonville student will be considered to receive the scholarship. No additional application needed.
INCREASE YOUR EARNING POTENTIALOne Year to Start your Career
Jacksonville University has a proven track record of preparing nursing students to successfully begin their careers. Because it only takes 12 months to finish this program, you will be ready to increase your earning potential sooner.
The baccalaureate degree in nursing, master's degree in nursing, Doctor of Nursing Practice program, and post-graduate APRN certificate programs at Jacksonville University are accredited by the Commission on Collegiate Nursing Education, 655 K Street, NW, Suite 750, Washington, DC 20001, 202-887-6791.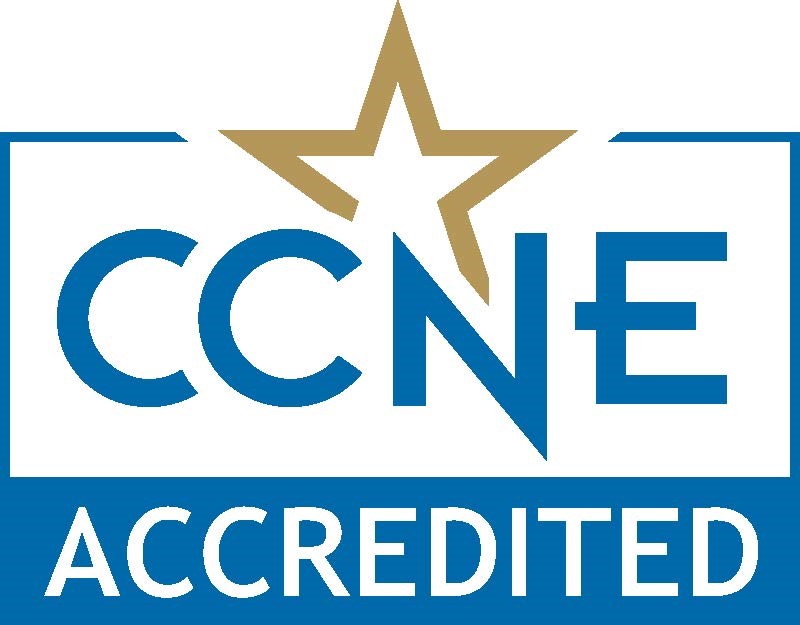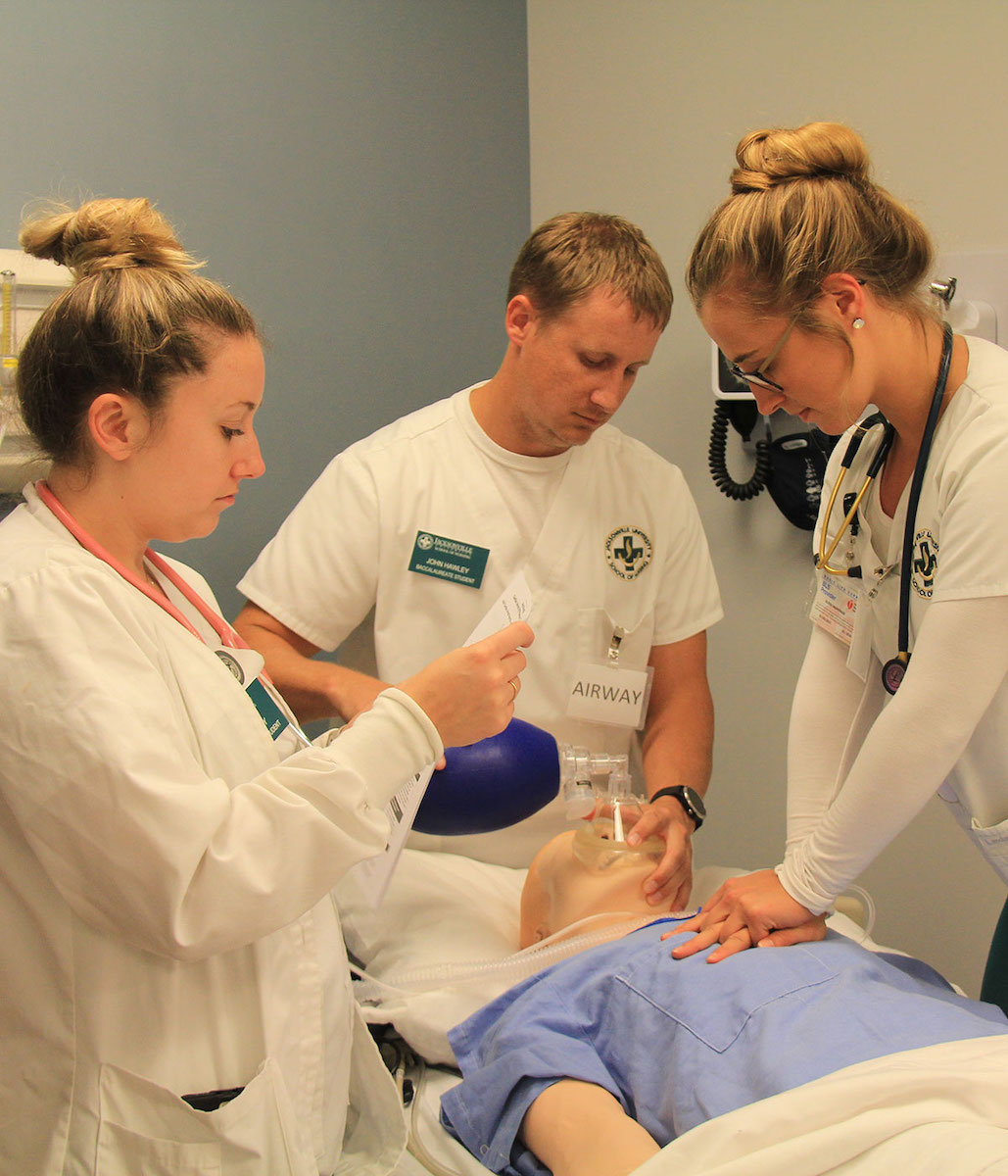 The Jacksonville University advantageWhy Choose This Program?
Baptist Health is Magnet™-designated, which is considered the gold standard among health care organizations that meet ANCC standards for quality patient care, nursing excellence, and innovations in professional nursing practice.
Jacksonville University faculty and expert clinical faculty from Baptist Health will teach you the necessary healthcare delivery skills in a strategic, purposeful and flexible model that allows you to attend class and maintain balance in your personal life.
Along the way, University faculty and Baptist Health clinical faculty will guide, mentor and prepare you to successfully enter the nursing profession.
Qualified individuals will also be given the opportunity to earn a work-promise agreement from Baptist Health upon graduation and licensure.
Eligibility & RequirementsIs this the program for you?
If you have already earned a bachelor's degree and want to pursue a career in nursing, Jacksonville University's Keigwin School of Nursing offers you the opportunity to complete your nursing degree in 12 months with this accelerated second-degree program.


Minimum Qualifications
In order to be considered for the 12-month Accelerated BSN program you must meet all of the following criteria:
Bachelor's degree from a regionally accredited institution*
Minimum cumulative GPA of 2.50 on a 4.00 scale
Prerequisite courses completed with a 'C' higher from a regionally accredited institution*

Human Anatomy & Physiology I with lab taken within the last 10 years (4 credits)
Human Anatomy & Physiology II with lab taken within the last 10 years (4 credits)
General Chemistry with lab (4 credits)
Microbiology with lab (4 credits)
Nutrition (3 credits)
Human Growth & Development (3 credits)
Statistics (3 credits)
These are our minimum qualifications. Meeting these requirements does not guarantee acceptance to the program.
*You may apply with a degree in progress and/or outstanding pre-requisites. However, they must be completed by the program start date
Application
Your application must include the following components in order to be considered:
Submit an online graduate application. Start your application.
Unofficial transcripts from all previously attended institutions. A separate transcript is required for each institution. Unofficial transcripts can be uploaded within you application or after it is submitted.
Proof of current or future enrollment in any outstanding pre-requisites. They must be taken at a
regionally accredited institution and scheduled to finish before the program starts.
Short-answer writing sample. You must answer three prompts. There is a 200-word limit for each prompt. This component is found within the online application; you will not receive a separate link.
One-way recorded virtual interview. This can be done from anywhere! The questions will be presented to you at the time of recording. You will have 10 minutes to respond to five questions. This component is found within the online application; you will not receive a separate link.
There is no application deadline. Applications will continue to be considered on a rolling basis until the cohort is filled.
Evaluation
Applications are evaluated on the following four components:
Cumulative GPA
Prerequisite GPA
Writing sample
Virtual interview
Curriculum
Our 12-month program offers a fall entry term and focuses on Critical Care. Students are expected to attend on-campus classes and clinicals one day a week with Baptist Health. However, during senior summer, students are expected to attend clinicals two days a week. This program does not offer evening or online classes.
Our programs are 'lock-step.' A lock-step program requires all students to complete a set curriculum in a specified sequence. This also requires that students successfully complete each course in order to progress. Because of this, programs cannot be completed in less time than outlined.
Please visit our Frequently Asked Questions for more information regarding our program's curriculum.


Helpful Links
Student Financial Services - Once Accepted
Explore Accelerated Nursing at JUChoose Your Path
Explore your options in accelerated nursing with Jacksonville University! With three different Accelerated Bachelor of Science in Nursing (ABSN) programs, JU and the Keigwin School of Nursing are committed to the success of each student by providing a high-quality, well-rounded education that works best for you.
Offered at our Arlington campus:
Accelerated 16-month BSN program*

JU and Baptist Health 12-month Second Degree BSN Program

JU and Mayo Clinic 12-month Second Degree BSN Program
*These programs are accepting applications with associate's degrees.
Request Information
Loading...