Jacksonville University & Baptist Health12-Month Second Degree BSN Program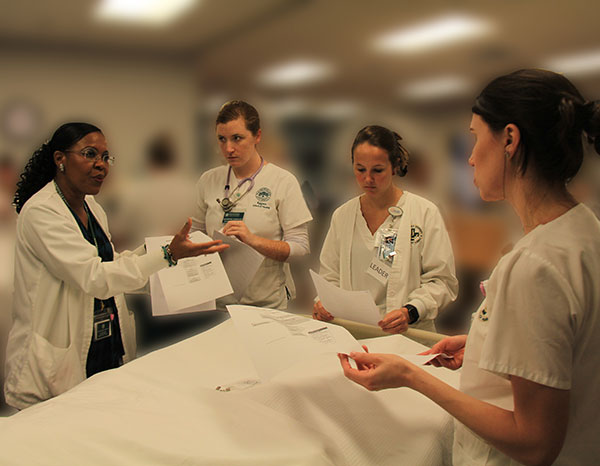 Earn a Second Bachelor's Degree Launch your career in just 12 months.
Have you already earned a bachelor's degree and now want to begin a career in nursing? Through a unique partnership between Jacksonville University and Baptist Health, our new 12-Month Second Degree BSN Program will prepare you to begin a nursing career in just 12 months. Graduates of this program are prepared with the knowledge and skills necessary to succeed in the field of nursing, and leave the program prepared to make their career change as quickly and efficiently as possible.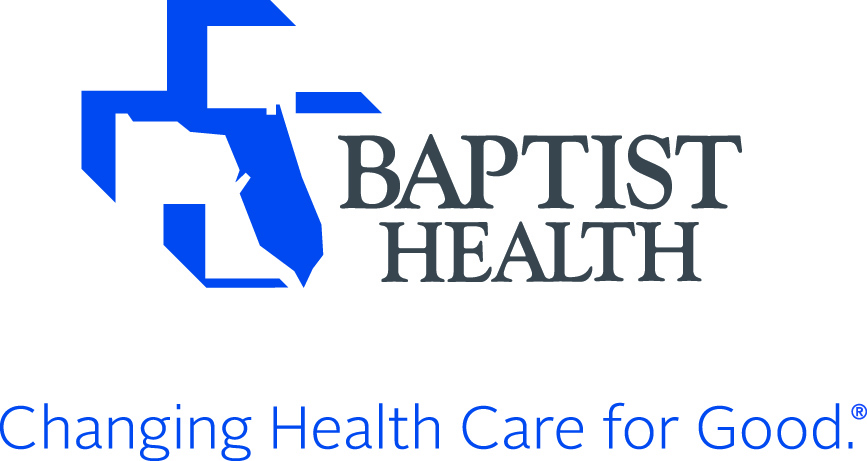 Our recruiting team is currently working through a high volume of applicants for this program. We appreciate your patience as we diligently respond to each request. We encourage you to sign up for the next Virtual Information Session, where you'll have an opportunity to ask questions and learn more.
The 2021 application for this program is now closed. The application for the 2022 term will open on August 16.
Application Coming soon
INCREASE YOUR EARNING POTENTIALOne Year to Start your Career
Jacksonville University has a proven track record of preparing nursing students to successfully begin their careers. Because it only takes 12 months to finish this program, you will be ready to increase your earning potential sooner.
These dates are from the 2019 bachelors in traditional nursing program graduates.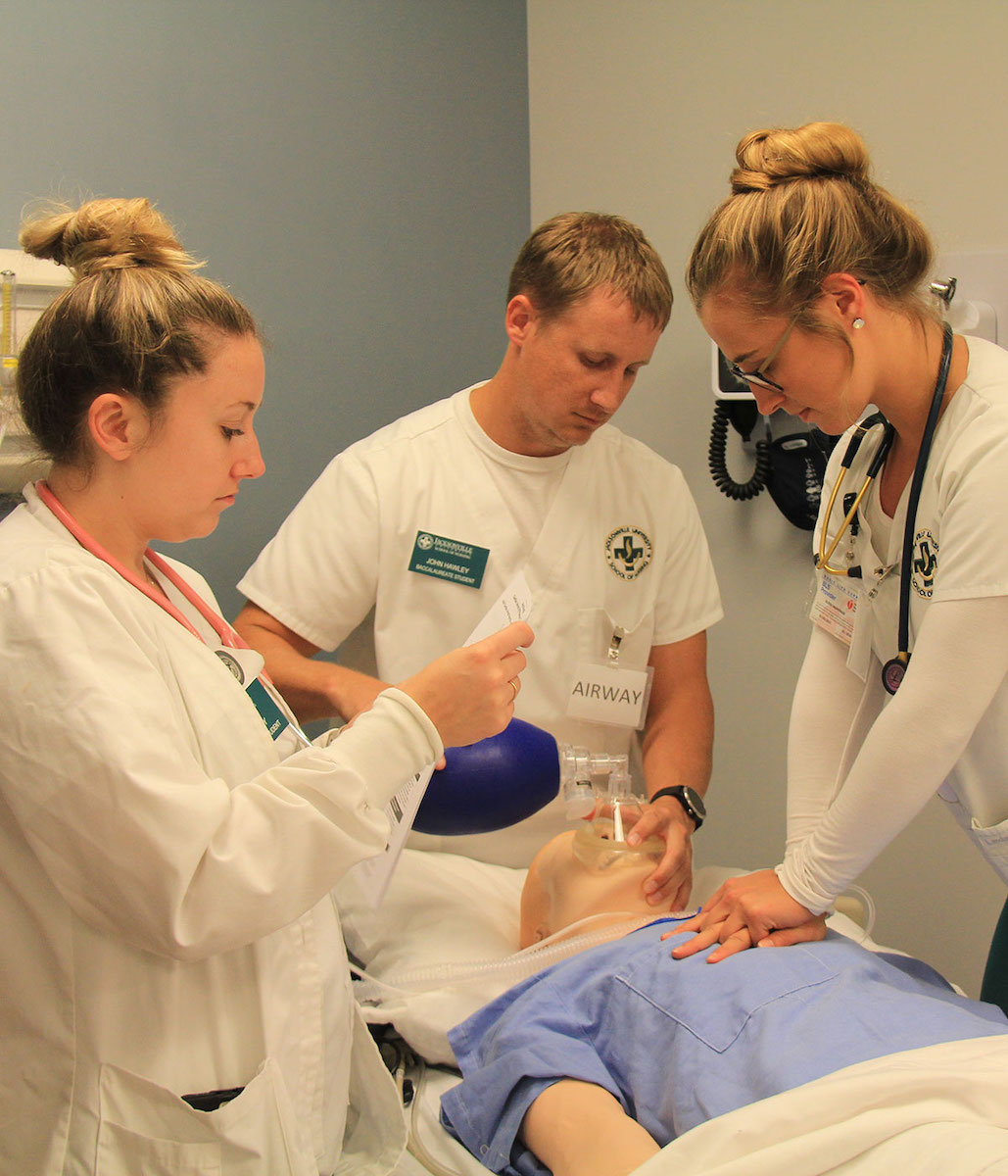 The Jacksonville University advantageWhy Choose This Program?
Baptist Health is Magnet™-designated, which is considered the gold standard among health care organizations that meet ANCC standards for quality patient care, nursing excellence, and innovations in professional nursing practice.
Jacksonville University faculty and expert clinical faculty from Baptist Health will teach you the necessary healthcare delivery skills in a strategic, purposeful and flexible model that allows you to attend class and maintain balance in your personal life.
Along the way, University faculty and Baptist Health clinical faculty will guide, mentor and prepare you to successfully enter the nursing profession.
Qualified individuals will also be given the opportunity to earn a work-promise agreement from Baptist Health upon graduation and licensure.
Eligibility & RequirementsIs this the program for you?
If you have already earned a bachelor's degree and want to pursue a career in nursing, Jacksonville University's Keigwin School of Nursing offers you the opportunity to complete your nursing degree in 12 months with this accelerated second-degree program.
Minimum Qualifications
The following requirements may be in progress when applying to the University but need to be completed by the anticipated entry term.
Minimum cumulative GPA of 2.5 on a 4.0 scale
Bachelor's degree from a regionally accredited institution
Prerequisite courses

Human Anatomy & Physiology I
Human Anatomy & Physiology II
General Chemistry with lab
Microbiology w/ lab
Human Nutrition
Human Growth & Development
Statistics

If your application meets our eligibility requirements you will receive a supplemental Nursing application. This application is comprised of the following components. Please note, we consider all 5 components when evaluating an application:

Overall GPA
Prerequisite GPA
One-way recorded interview: This can be done from the comfort of your home. The deadline to complete this interview will be sent out after your overall GPA is calculated.
Personal Essay: The deadline to complete this essay will be sent out after your overall GPA is calculated.
TEAS Test: no minimum score is required. The deadline to complete this test will be sent out after your overall GPA is calculated.
Application Coming Soon
Request Information
Loading...