Keigwin School of Nursing
BRCHS Keigwin School of Nursing
The Keigwin School of Nursing mission, philosophy and program outcomes are congruent with those of Jacksonville University and consistent with the professional nursing standards and guidelines for the preparation of nursing professionals.
The Jacksonville University Keigwin School of Nursing values diverse student backgrounds and experiences and emphasizes the importance of a liberal arts foundation, scholarly inquiry, engaged learning opportunities and clinical application in the professional socialization and development of nursing students.
Mission Statement
Jacksonville University Keigwin School of Nursing is committed to the success of each student as a self-assured, clinically competent, caring professional nurse, who practices in an evolving, complex health care environment, provides leadership to promote health among culturally diverse people and promotes the advancement of nursing knowledge through evidence-based practice and life-long learning.
Vision and Core Values
C
We will set an example for Clinical Excellence, Compassion, and Collaboration in nursing. 
A
We will be Advocates for the communities we serve. 
R
We will be Respectful and Responsible in our operations.
E
We will pursue Equity, diversity, inclusion, and belonging.   
Programs & Degrees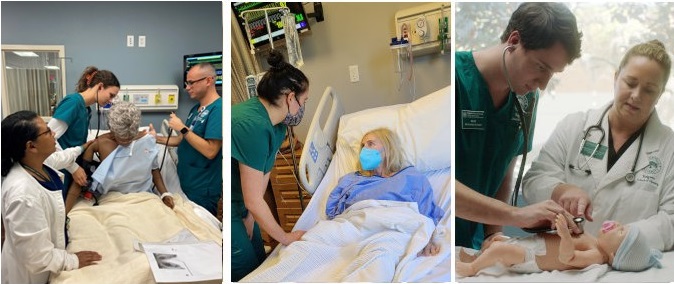 ---
Graduate
‡ These majors are also available as a post graduate certificate for students who have already completed their MSN degree or doctorate and are interested in pursuing additional education in an alternate specialization area.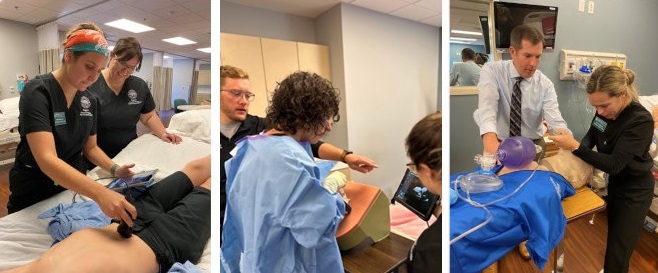 ---
Scholarships
The Stephanie Bloom Nursing Scholarship
Donations for the Stephanie Bloom Nursing Scholarship Fund can be made online.
Make a Donation
Undergraduate Scholarships
Additional scholarships are available to undergraduate students pursuing a degree in the related fields of healthcare or nursing at Jacksonville University.
View Undergraduate Scholarship Opportunities
---
Accreditation​
The baccalaureate degree program in nursing, master's degree program in nursing, Doctor of Nursing Practice program, and post-graduate APRN certificate programs at Jacksonville University are accredited by the Commission on Collegiate Nursing Education, 655 K Street, NW, Suite 750, Washington, DC 20001, 202-887-6791.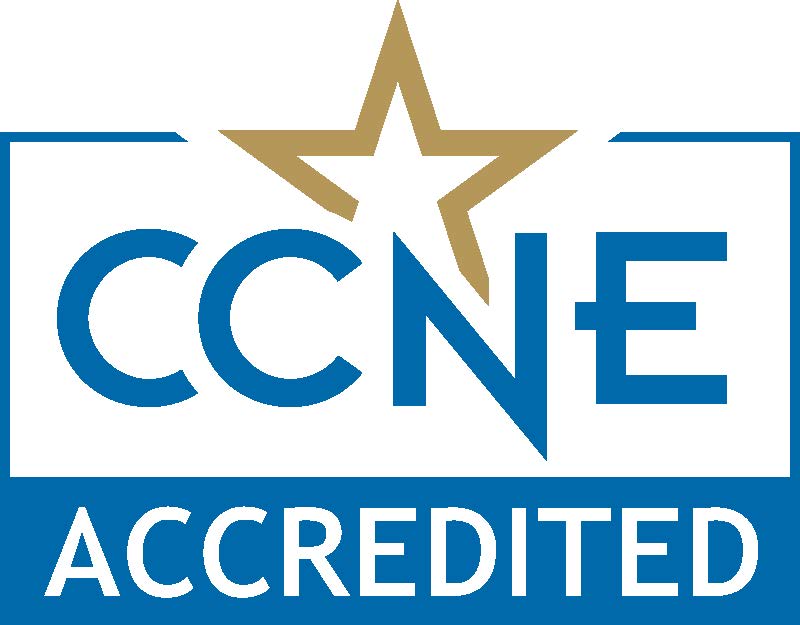 This is public notice that Jacksonville University's Keigwin School of Nursing (KSON) will undergo a reaccreditation site visit by the Commission on Collegiate Nursing Education (CCNE) on November 1-3, 2023. The purpose of the visit is the reaccreditation of the Baccalaureate, Master of Science, Doctor of Nursing Practice and Post Graduate Certificate programs. The Baccalaureate program was last evaluated for accreditation in 2013. The Graduate programs and Post Graduate certificates were last evaluated for accreditation in 2018.
The CCNE reaccreditation process provides an opportunity for interested parties to submit written comments regarding KSON compliance with national standards and qualifications for reaccreditation. These comments must be submitted in writing to CCNE no later than October 10, 2023, which is 21 days before the scheduled onsite evaluation. Only signed comments written in English are accepted. These third-party comments will be shared with the evaluation team prior to their visit. The comments are not shared with the program.
Please submit to thirdpartycomments@ccneaccreditation.org.
Or, if you prefer, mail comments to:
Commission on Collegiate Nursing Education
Attn: Third-Party Comments
655 K Street, NW, Suite 750
Washington, DC 20001
---
In The Media
Keigwin School of Nursing by @904happyhour
"NEW JU NURSING PROGRAMS! We recently stopped by @jacksonvilleu to explore their beautiful campus and new accelerated nursing grad programs and learning facilities. New at JU are three unique Accelerated Bachelor of Science in Nursing (ABSN) programs that will give students the opportunity to make a career change as quickly and efficiently as possible and educate and prepare students for their future in healthcare."
Watch Reels on Instagram
News
JU nursing students traveled abroad to Ghana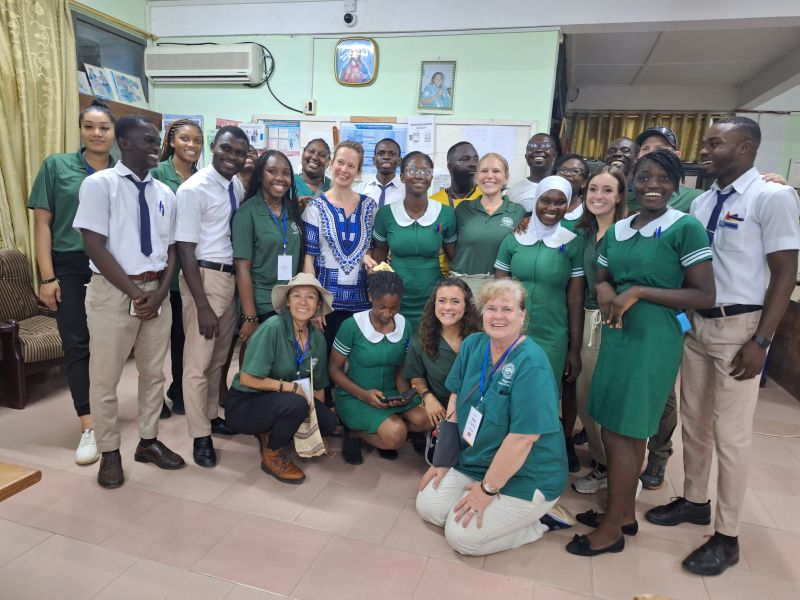 Several JU nursing students traveled abroad this past summer to immerse themselves in local towns and rural areas in the West African nation of Ghana. In Ghana, the students focused on community health - visiting local hospitals, clinics, and schools, observing treatment of infectious diseases, and accompanying local nurses in door-to-door patient visits. Among so many other things, your investment in Jacksonville University helped to support these students enhance their learning and understanding of grassroots approaches to community health and the cultural, socioeconomic and political challenges that can impact public health.