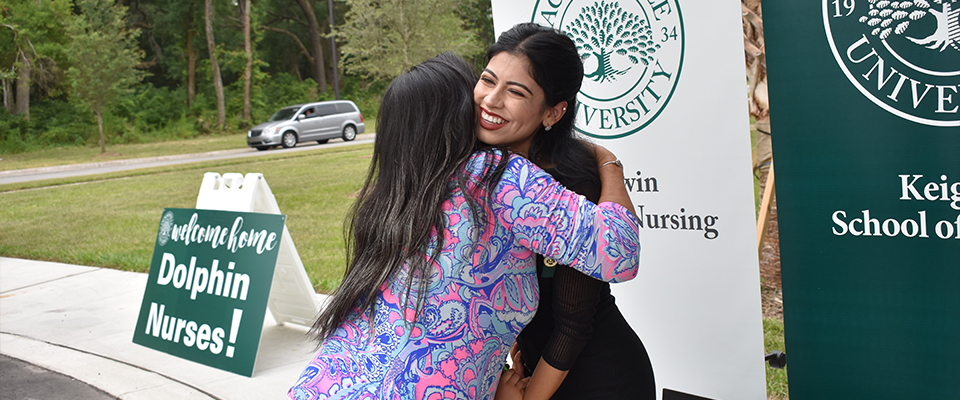 DolphiNurse Alumni Network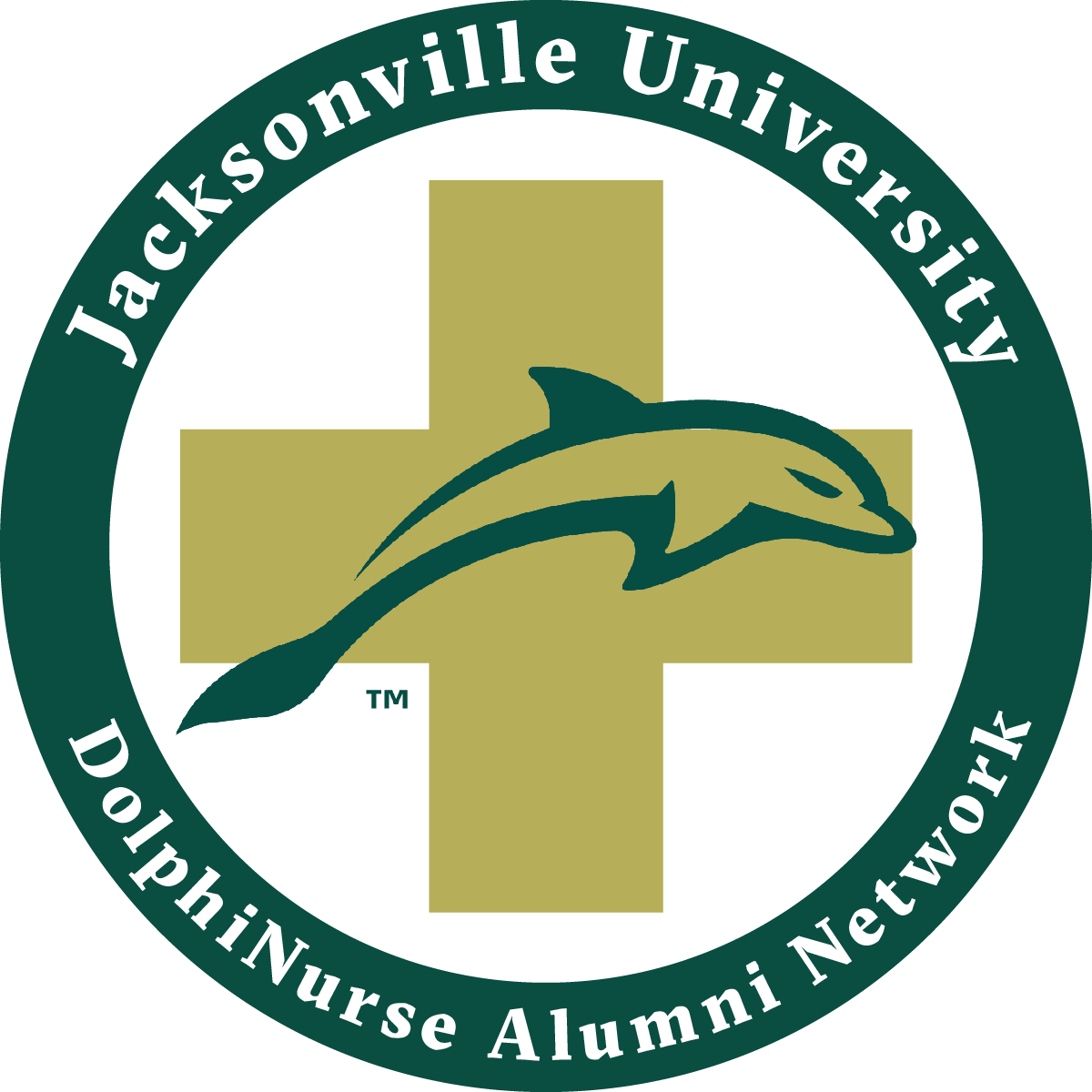 The Jacksonville University Keigwin School of Nursing established the DolphiNurse Alumni Network for graduates of its programs. The DolphiNurse Alumni Network's mission is to maintain meaningful relationships between alumni and the Keigwin School of Nursing, and to help create scholarship opportunities for students currently in pursuit of a nursing degree from Jacksonville University.
Get Involved
Getting involved with the DolphiNurse Network is easy! Here's how:
Upcoming Events
DolphiNurse Five Year Anniversary & Nurses Week Celebration
Date

May 11

from 7-8 p.m.

Location

Virtual

Dat
Now more than ever, we must support and recognize nurses who work with courage and compassion under extremely challenging circumstances. Whether it is a national health emergency or routine daily care, nurses' vital contributions impact the health and well-being of our communities.
Gather with graduates from each decade in honor of the DolphiNurse Alumni Network's five-year anniversary. We look forward to celebrating our history and the nursing profession with you!
Register for the DolphiNurse Five Year Celebration
Past Events
News
Read the latest issues of the DolphiNurse quarterly newsletter:
Support the Nursing Student Success Fund
When you support the Nursing Student Success Fund, the proceeds benefit current nursing students in financial need, as well as the DolphiNurse Alumni Network in its mission to maintain meaningful relationships between alumni and the Keigwin School of Nursing.
Invest in the Nursing Student Success Fund
DolphiNurse Alumni Spotlight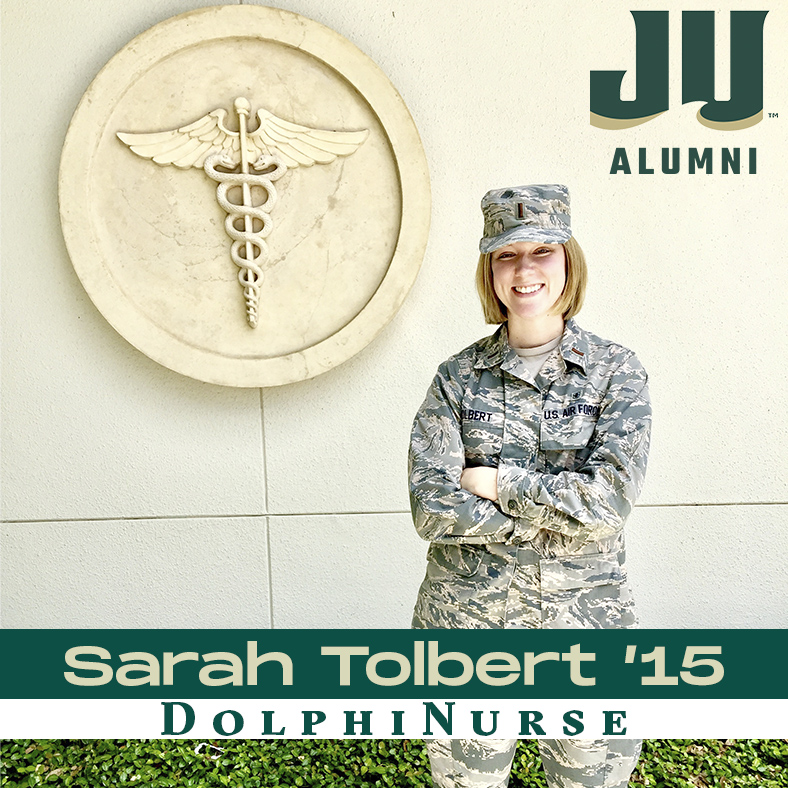 Sarah Tolbert '15 serves our country as a U.S. Air Force labor and delivery nurse. She gets the privilege of providing care to expecting military families from all over the nation.

"I love that I get to be a part of such an intimate and important moment in people's lives. Whether it's helping throughout the labor process, assisting the delivery of their baby, or providing postpartum care, L&D is never the same experience twice. There is something special about being a military labor and delivery nurse that not many people get to experience. Some of my favorite deliveries have been when I am the main support person for a mother-to-be throughout her labor because her husband is deployed, and he gets to FaceTime during the delivery."
---
With questions or to get involved, contact Chelsea Shackelford at cshacke@ju.edu or (904) 256-7202.