Master of Science in Speech Language Pathology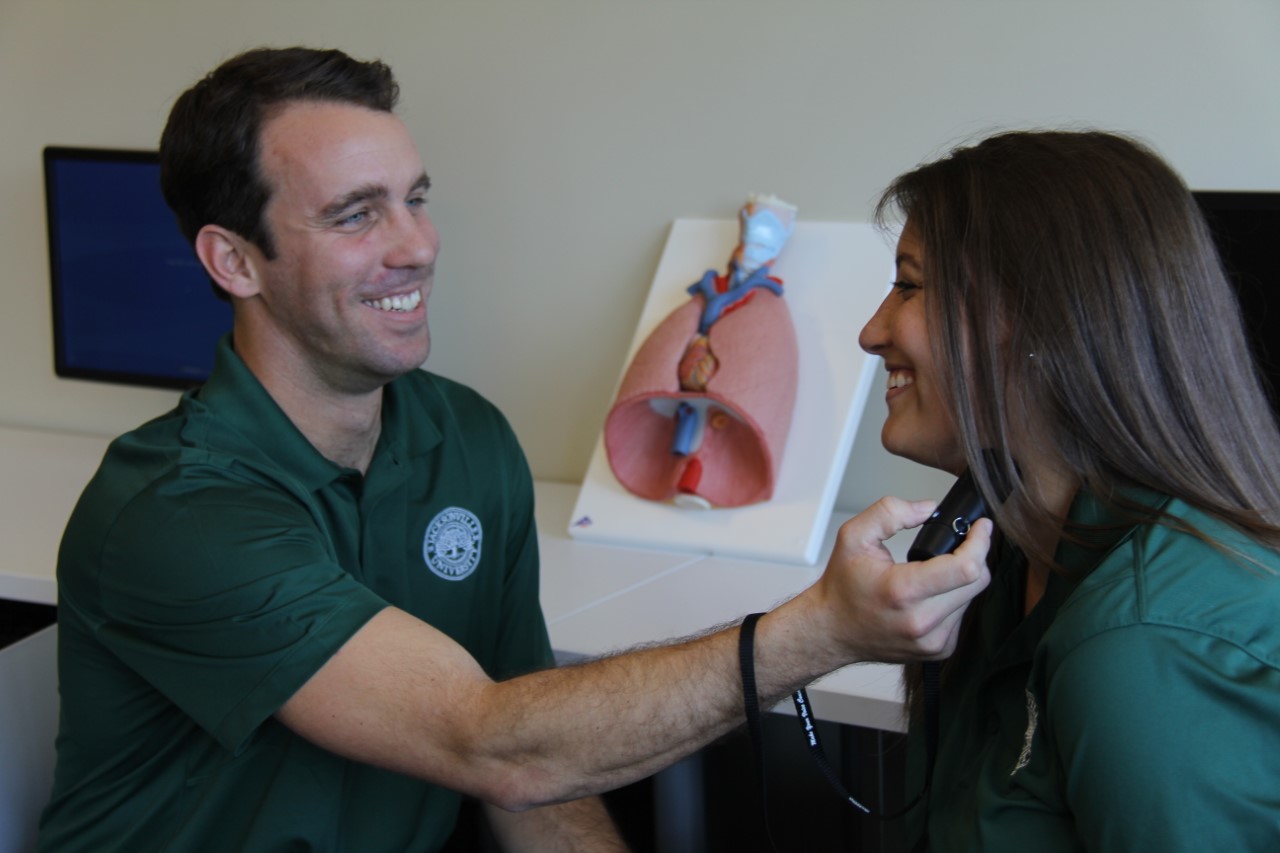 Why Choose Our Program?
Jacksonville University is training students to become top speech language pathologists who are knowledgeable and skilled in the assessment, diagnosis, and treatment of speech, voice, swallowing, language, and cognitive disorders. Under the direction of experienced faculty, students will gain the skills needed to assess and treat individuals who are in need of speech therapy.
We are also partnered with Sant'anna Institute to offer Pathways to Speech Language Pathology: a prerequisite program required for application and admission into a SLP Master of Science. Coursework is completed online, with a culminating field and study experience in Sorrento, Italy.
Jacksonville University is a short drive to the beach and located on the beautiful St. Johns River

Faculty that possess extensive clinical and research background

Valuable partnerships with top healthcare hospitals

and schools.
Application Deadline
Friday, January 15, 2021

Virtual Information Session
Attendees will have the opportunity to meet the program director and advisor to ask questions about our curriculum and admissions process.
Wednesday, December 2, 2020
6:00 p.m.
Register Now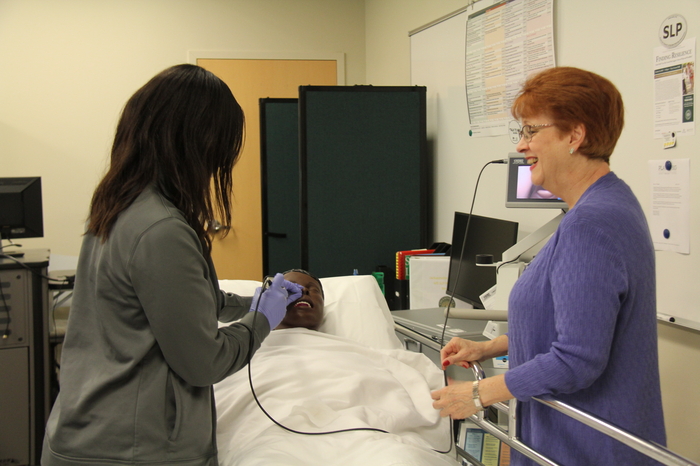 Accreditation and Application StandardsMore About Our Program
Accreditation
The Master of Science education program in speech-language pathology at Jacksonville University is accredited by the council on Academic Accreditation in Audiology and Speech-Language Pathology of the American Speech-Language-Hearing Association, 2200 Research Boulevard, #310, Rockville, MD 20850, 800-498-2071 or 301-296-5700.



ASHA CCC-SLP Application Standards
A career as a Speech Language Pathologist involves working with individuals from a wide variety of backgrounds, ages, and ability levels, as well as handling confidential information. In an effort to ensure that the profession is made up of individuals of integrity, those applying for certification as an SLP must answer questions regarding their criminal background.
Quick FactsSpeech-Language Pathologists
Speech-language pathologists can work in schools, hospitals and private health offices and diagnose, treat and prevent a variety of communication, speech, and language disorders.
Additional Resources
For more information regarding the graduate admission process to the MS SLP program, please contact graduateadmissons@ju.edu.
AdmissionsHow to Apply
Admission to the Master of Science in Speech Language Pathology is selective and limited to those students who have demonstrated potential for successfully completing the program. An admission decision is based on evaluation of:
an applicant's previous coursework and their grades earned*
a written personal statement
a professional resume
individual experience within the field
three letters of recommendation
official GRE scores and a personal interview are also utilized in final evaluation for admission.

GRE – the GRE Test at Home score is acceptable for the Fall 2021 application
If you decide to apply, please have official transcripts sent to the Office of Admissions at Jacksonville University. JU requires applicants to send transcripts from every college/university attended, even if the course resulted in a drop, withdrawal, failure or if the course was transferred to another school. For information on how to send your transcripts to JU, please visit the Registrar's JU transcript instructions site.
International Applicants must meet all Jacksonville University International Student Admission Criteria as outlined in the JU Catalog, including English Proficiency including TOEFL (minimum score of 650 for paper, 280 for computer, and 114 if Internet based) or IELTS requirement of 8.0 if the applicant's primary language is not English.
Request for Information
Loading...
Contact Information Communication Sciences
Brooks Rehabilitation College of Healthcare Sciences
Jacksonville University
2800 University Blvd N
Jacksonville, FL 32211
Phone: (904) 256-7196
Email: graduateadmissions@ju.edu
Quick Links