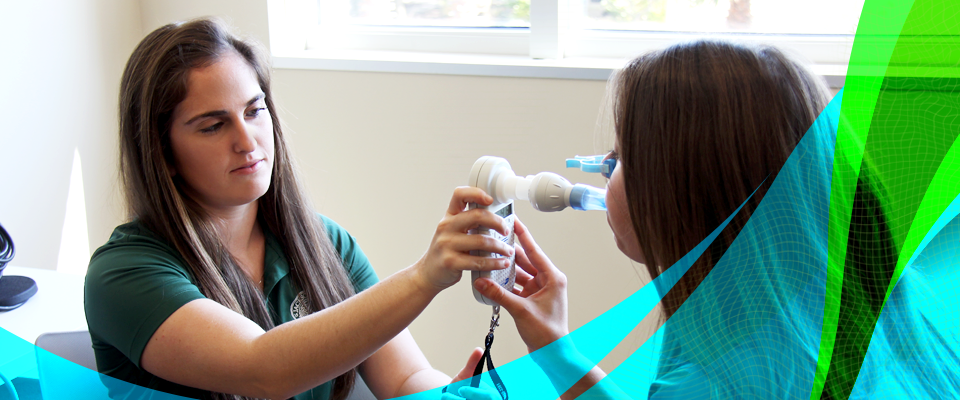 Pathways to Speech Language Pathology Online
About the Program
Jacksonville University's award-winning Brooks Rehabilitation College of Healthcare Sciences is now offering Pathways to Speech Language Pathology. During the course of one semester, you'll complete all of your coursework online.
Pathways to Speech Language Pathology is specifically designed for students who have completed a baccalaureate degree in a field other than Communication Sciences and Disorders and need to complete specific required coursework before applying to a Master's program in SLP. The courses meet the pre-admission requirements necessary for consideration and potential admission into a SLP accredited university in the United States and can be completed in the Summer of 2024.
Courses
CSD 204: Phonetics
CSD 205: Speech & Language Development:
CSD 404: Speech & Hearing Science
CSD 314: Anatomy & Physiology/Neuroanatomy
CSD 350: Speech & Language Disorders
CSD 400: Clinical Observation
Why Choose Our Program?
Students completing the Pathways to SLP program with a 3.0 GPA or higher are guaranteed a priority interview for JU's Master of Science in Speech-Language Pathology program should they choose to apply
Historically, 100% of the SLP Pathways students who have applied to JU's MS in SLP program were admitted
Students can customize their program based on their academic needs and choose to study the 3, 4 or 5 courses they need
All courses are offered online, providing students with the highest level of flexibility. Students will have 16-weeks to complete their summer coursework
The prerequisite coursework with JU and the SLP Pathways program, prepares students for Speech-Language Pathology programs nationwide
The optional study abroad trip in Sorrento, Italy, offers students international experiential learning and better prepares them for their future career
US News and World Report #6 Best Healthcare job
https://money.usnews.com/careers/best-jobs/speech-language-pathologist
"Employment of speech-language pathologists is projected to grow 27 percent from 2018 to 2028, much faster than the average for all occupations."
https://www.bls.gov/ooh/healthcare/speech-language-pathologists.htm#tab-6
Reasons for Growth
Older Populations

—The expanding population in older age groups is prone to medical conditions that result in speech, language, and swallowing problems.

Retirees

—An expected increase in retirements throughout the coming years should create excellent job opportunities for speech-language pathologists.

Increased Survival Rates

—Medical advances are improving the survival rate of premature infants and trauma and stroke victims, who then need assessment and possible treatment.

Early Identification and Diagnosis

—Greater awareness of the importance of early identification and diagnosis of speech, language, and swallowing disorders in young children will increase employment.

Increased School Enrollments

—Employment in educational services will increase along with growth in elementary and secondary school enrollments, including the enrollment of special education students. Federal law guarantees special education and related services to all eligible children with disabilities.

Need for Contract Services

—The number of speech-language pathologists in private practice will rise due to the increasing use of contract services by hospitals, schools, and nursing care facilities.

Bilingualism

—Many opportunities exist for those with the ability to speak a second language.

https://www.asha.org/Careers/Market-Trends/
Request Information
Loading...
How to Apply
This program first requires acceptance into Jacksonville University. Learn more about the program application instructions.
Upon acceptance, you will receive further information from the Department of Communication Sciences & Disorders.
Program Dates
Application Deadline
Priority Deadline for Course Registration
Final Deadline for Course Registration
Online Coursework
Italy Field Experience in Sorrento, Italy
Are you interested in studying abroad with Pathways to Speech Language Pathology? Learn more about this innovative program.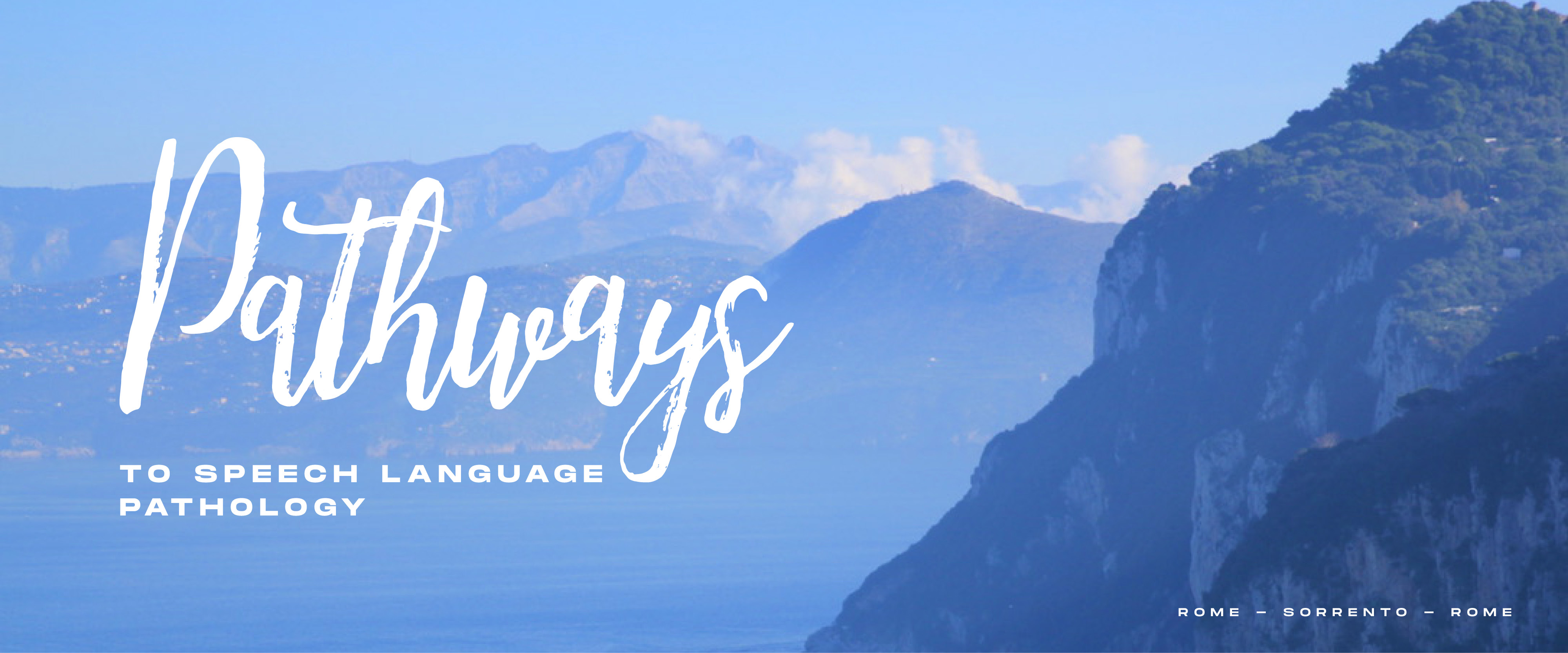 Field Study: May 5 - 12, 2024
Contact Us
Graduate & Professional Studies