Traditional Nursing Program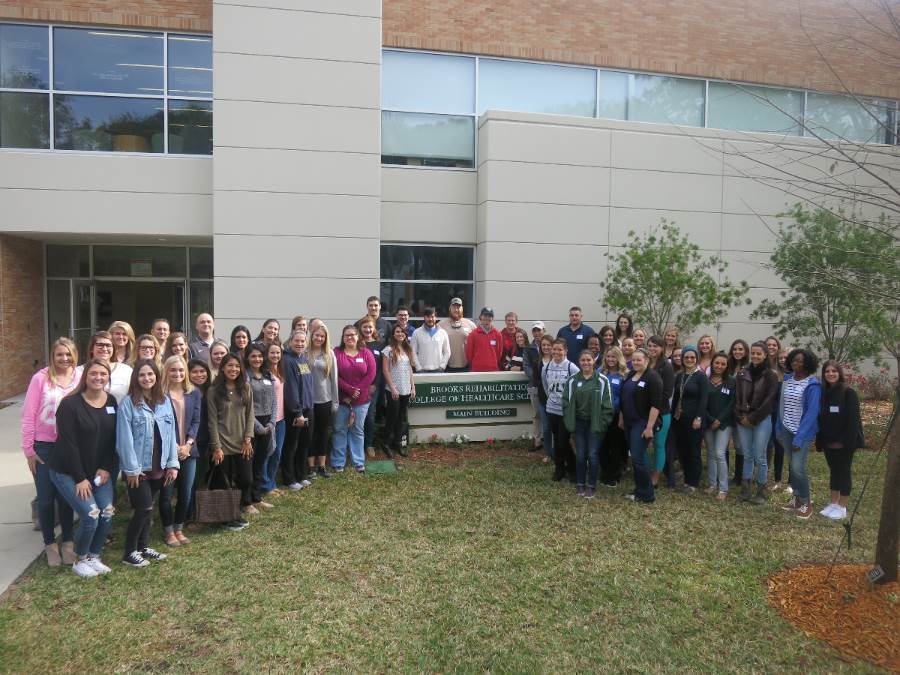 The Keigwin School of Nursing prides itself on the BSN students that graduate from our program. KSON's hands on approach, state of the art simulation labs and one on one attention between faculty and students are just some of the reasons are graduates are extremely grateful for the education experience they have received at JU KSON.
Accreditation: The baccalaureate degree program in nursing at Jacksonville University is accredited by the Commission on Collegiate Nursing Education, 655 K Street NW, Suite 750, Washington, DC 20001, 202-887- 6791.
KSON Program Highlights:
Departmental Honors in the Major
Military Enlisted Commissioning Program (MECP)
Program focus on Critical Care Nursing
Traditional Program completed in 28 months
The traditional BSN program starts twice a year:
Fall semester start (August): Application deadline is March 1
Spring semester start (January): Application deadline October 1
Program Length: 5 semesters (Excluding the Summer term)
Program Type: Limited Access, Ground Based, Lock-step Curriculum
Admissions & Curriculum
In order to be accepted you must meet the following requirements:
Transfer Students

: Hold an Associate of Arts (AA) degree from a regionally accredited institution.

Please note: Bachelor's Degrees are also acceptable for admission to the program.

Current JU Students

: May apply if they have completed the Jacksonville University core curriculum and want to pursue a degree in nursing.

All JU core classes must be completed (A maximum of 2 outstanding JU core classes are permitted.)

All applicants must have completed the following BSN prerequisite course. Please note: these courses must be completed with a C or better by the beginning of your nursing entry term.

Anatomy & Physiology I (4 Credits)
Anatomy & Physiology II (4 Credits)
Chemistry with a lab (4 Credits)
Microbiology (4 Credits)
Statistics (3 Credits)
Nutrition (3 Credits)
Human Growth and Development (3 Credits)



This application is comprised of the following components. Please note, we consider all 5 components when evaluating an application:

Overall GPA
Prerequisite GPA
One-way recorded virtual interview. This can be done from anywhere!
Three short-response prompts
TEAS Test. There is no minimum score is required. Applicants have the option to complete the exam online, proctored by ATI.
To view the Bachelor of Science in Nursing Traditional program curriculum click here.
If you have questions regarding the application process please visit our Frequently Asked Questions page.
Contact
Denise Bloom
Advising Assistant, Undergraduate Nursing, Keigwin School of Nursing
Email address

dthomps23@ju.edu