Online, On Campus, Part-time, and Full-Time OptionsRN-BSN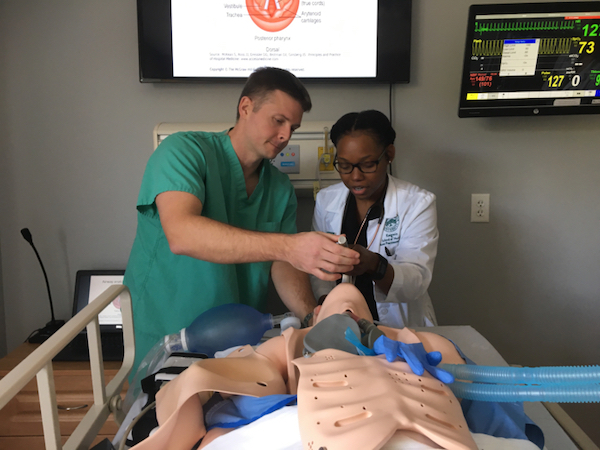 Why Choose Our Program?
Jacksonville University's (JU) highly flexible RN-BSN program allows you to earn an RN-BSN degree your way. JU has over 20 years of experience in offering highly-regarded nursing programs led by elite faculty who are experts in nursing.
Our program allows you to take your courses 100 percent online or hybrid (in-person and online) including part-time or full-time. The RN-BSN can be completed in as few as 9 months with pricing as low as $9,450.
The Baccalaureate degree program in Nursing at Jacksonville University is accredited by the Commission on Collegiate Nursing Education
Earn 30 credits toward your BSN from your RN license.
Convenient for working professionals
Offered in a flexible format including 100 percent online or

hybrid (in-person and online)

Partnerships with healthcare industry leaders

Manageable 8-week courses that allow you to start year-round

This program accepts applications through JU's Graduate Fast Application.
Virtual Information SEssion
Attendees will have the opportunity to meet the program director and advisor to ask questions about our curriculum and admissions process.
Wednesday, April 28, 2021
6:00 p.m.
Register Today
Increase your Earning PotentialRN-BSN Your Way
JU's RN-BSN program prepares you to take the next step in your career whether that be a promotion or graduate school. The RN-BSN program was designed for you to complete your way:
Small classes provide you with individual attention

Courses offered in 8-week flexible course formats that allow you to take terms off when you need it

Work with an academic advisor throughout the program who will assist you with individualizing your program progression in a way that works for your schedule.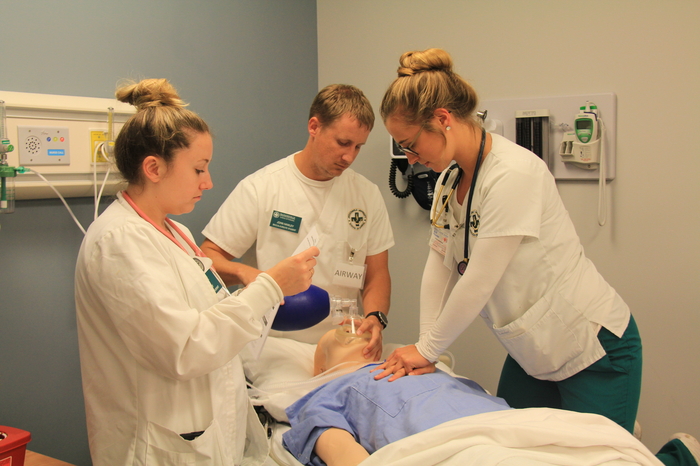 About Our Program
Each student must meet the 120 credit hour requirement.
30 credit hours awarded for your RN license

60 core credit hours: AA or AS degree (additional credit hours may be required)
30 credits hours of BSN level nursing courses:
NUR 352SI: Professional Nursing
NUR 353: Information Management in Healthcare
NUR 354WI: Evidence-Based Nursing
NUR 357: A Conceptual Approach to Assessment and Pathophysiology for the Practicing Nurse Part I
NUR 449: A Conceptual Approach to Assessment and Pathophysiology for the Practicing Nurse Part II
NUR 452WI: Nursing Leadership and Health Care Policy
NUR 453: Community-Focused Professional Nursing
NUR 455: Advanced Acute Care Concepts
**NUR 456: Application of Professional Nursing Concepts


*Nursing elective is optional and is reserved for those who need additional credit hours




**All courses must be completed before NUR 456
We also award 30 credit hours for possessing an active registered nursing license. Therefore, we will need to verify that students can transfer in about 60 credit hours comprising of the BSN core courses and general education course.
Total Nursing Credit Hours: 30
Total Core Credit Hours: 60
Credit Hours for RN License: 30
Total Credit Hours for BSN Degree: 120
AdmissionsHow to Apply
Admission Requirements
All Unofficial Transcripts from Regionally Accredited Colleges & Universities and Any Transcripts that reflect the student's completed Nursing Coursework & Nursing Degrees regardless of regional accreditation.

U.S. Nursing License

JU Application
Only Upon Request
Statement of Intent
Resume / Curriculum Vitae

Letters of Recommendation
International (Out of USA/Non-Citizen)
TOEFL / IETLS
Foreign Equivalency Report
Financial Statement
International (USA)
Passport / US Visa

Foreign Equivalency Report
Request for Information
Loading...