ONLINE, On Campus, PART-TIME, AND FULL-TIME OPTIONSRN-MSN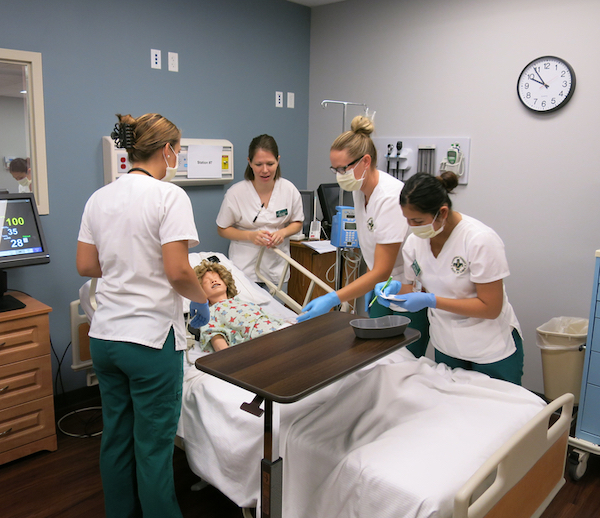 Why Choose Our Program?
The RN to MSN program allows you to earn two degrees your way. Our CCNE accredited program is designed for working nurses who desire to further their education through a flexible, highly-regarded nursing program. Graduates from the RN to MSN program are prepared for a careers in nursing leadership, healthcare quality and safety, education, or informatics.
You will earn both your BSN and MSN at the same time. The program was designed to streamline your educational path while saving you time and money.
The RN to Master's degree program in Nursing at Jacksonville University is accredited by the Commission on Collegiate Nursing Education
Earn 30 credits toward your BSN from your RN license
Convenient for working professionals
Offered in a flexible format including 100 percent online or in-person evening options
Partnerships with healthcare industry leaders
Manageable 8-week courses that allow you to start year-round
This program accepts applications through JU's Graduate Fast Application.
VIRTUAL INFORMATION SESSION
Attendees will have the opportunity to meet the program director and advisor to ask questions about our curriculum and admissions process.
Wednesday, May 19, 2021
6:00 p.m.
Register Now
Saving time, money and courseworkRN-MSN Your Way
JU's RN-MSN program prepares you to take the next step in your career whether that be a promotion or graduate school. The RN-MSN program was designed for you to complete your way:
Small classes provide you with individual attention

Courses offered in 8-week flexible course formats that allow you to take terms off when you need it

Work with an academic advisor throughout the program who will assist you with individualizing your program progression in a way that works for your schedule.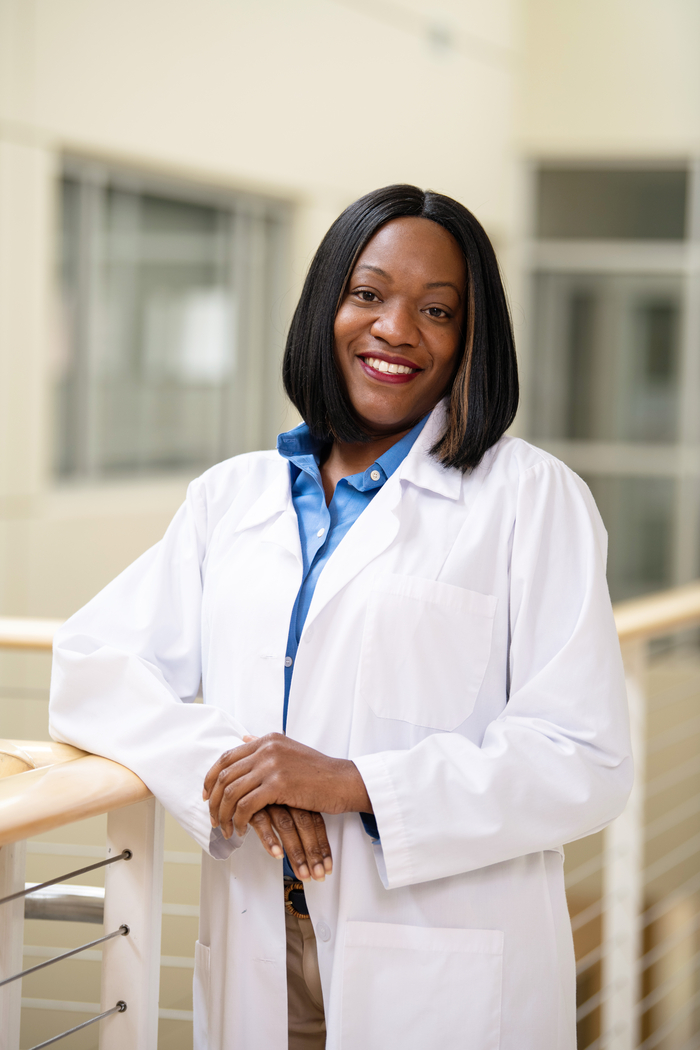 About our Program
Curriculum
BSN Nursing Courses
NUR 352SI Professional Nursing (3)
NUR 354WI Evidence-Based Nursing (3)
NUR 357 Assessment and Pathophysiology Part I (3)
NUR 452WI Nursing Leadership and Health Care Policy (3)
NUR 453 Community Focused Professional Nursing (4)
NUR 449 Assessment and Pathophysiology Part II (4)
NUR 455 Advanced Acute Care Concepts (3)
MSN Nursing Core Courses (18 credits)
NUR 510 Nursing Theory and Research I (3)
NUR 512 Organization, Delivery and Policy in Healthcare (3)
NUR 514 Nursing Leadership and Advanced Roles (3)
NUR 516 Information Systems and Technology for Improved Health Care (3)
NUR 520 Nursing Theory and Research II (3)
*NUR 551 Advanced Role Practicum (3)
Specialization Courses
RN to MSN students must select one of the three tracks listed below.
Clinical Nurse Educator Specialization
(12 credits)
NUR 508

Advanced Pathophysiology Clinical (3)

NUR 521 Pharmacology and Physician

Assessment (3)

NUR 522 Academic Nurse Education (3)

NUR 523 Clinical Nurse Education (3)
Leadership in Healthcare Systems Specialization (12 credits)
NUR 530 Financial Management of Nursing Systems (3)
NUR 531 Human Resource Management in Healthcare (3)
NUR 532 Nursing Leadership and the Healthcare System (3)
NUR 533 Quality and Safety in Healthcare (3)
Informatics Specialization (12 credits)
NUR 584

Foundations Nurse Informatics (3)

NUR 585

Advanced Nursing Informatics (3)

NUR 586

Advanced Nurse Informatics II (3)

NUR 587

Population Health Informatics (3)
Healthcare Quality and Safety Specialization (12 credits)
HQS 501: Introduction to Healthcare Quality/Culture, Interprofessional Teams, and Simulation
HQS 502: Health Law, Regulatory Issues, and the Business of Healthcare Quality Improvement
HQS 503: Improvement Science, Human Factors, and Systems Thinking
HQS 560: Healthcare Quality and Safety Capstone Seminar and Project
* All courses must be completed prior to NUR 551.
Total Credit Hours
Total Nursing Credit Hours: 53
Core Credit Hours: 60
Credit Hours for RN License: 30
Total Credit Hours for RN-MSN Degree: 143
ADMISSIONSHow to Apply
Admission Requirements
All Unofficial Transcripts from Regionally Accredited Colleges & Universities and Any Transcripts that reflect the student's completed Nursing Coursework & Nursing Degrees regardless of regional accreditation.

Nursing License

JU Application

Resume / Curriculum Vitae
Under a 2.5 Potential Requests
Statement of Intent

Letters of Recommendation
International (Out of USA/Non-Citizen)
TOEFL / IETLS

Foreign Equivalency Report
Financial Statement
International (USA)
Passport / US Visa

Foreign Equivalency Report
Request for Information
Loading...
Contact Information Keigwin School of Nursing
Howard Administration Building
Jacksonville University
2800 University Blvd N
Jacksonville, FL 32211
Phone: (904) 256-7000
Email: graduateadmissons@ju.edu
Quick Links