MECP Applicants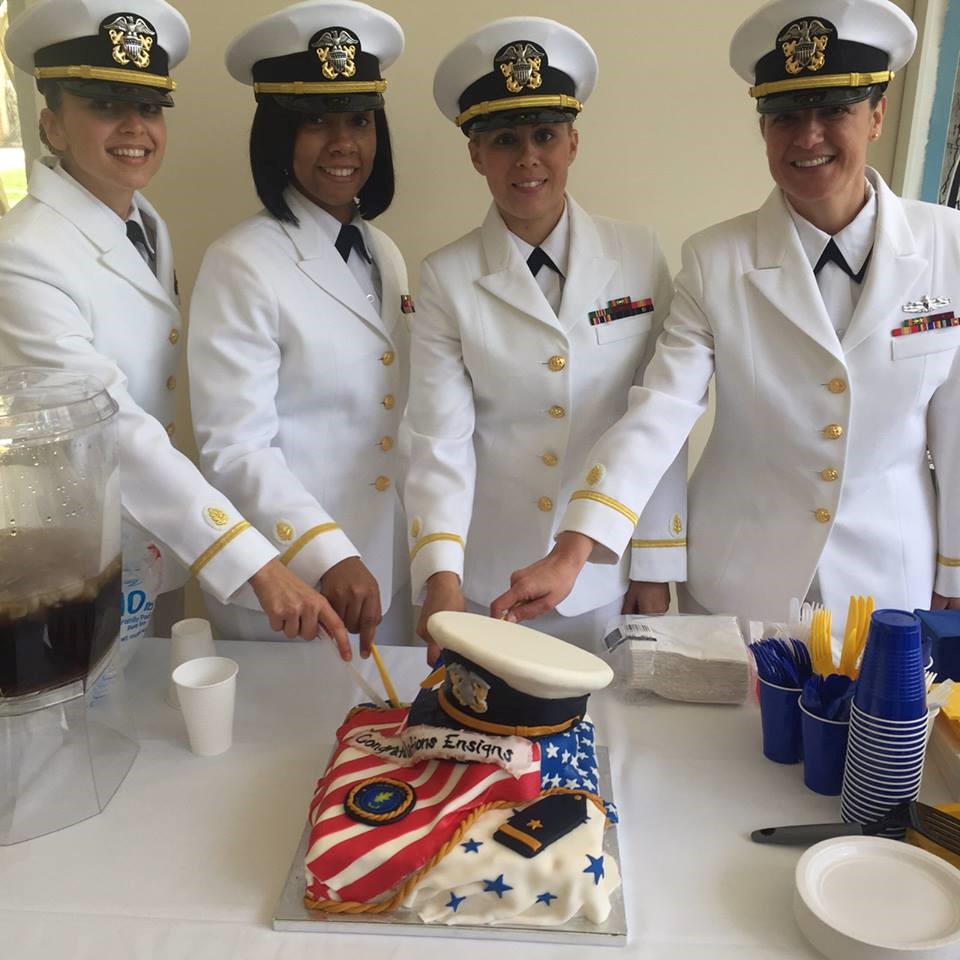 The Brooks Rehabilitation College of Healthcare Sciences (BRCHS) is proud to teach active duty and Veteran students as part of our healthcare education. Active military and Veteran students are enrolled in programs throughout BRCHS.
The Keigwin School of Nursing has two highly-regarded, competitive programs for active duty military students who want to be Navy Nurse Corps officers AND obtain their Bachelor of Science in Nursing (BSN) degree: Medical Enlisted Commissioning Program (MECP) and the Seaman to Admiral-21 (STA-21).
The MECP students are active duty military who want to bridge into a Navy Nurse Corps Officer by obtaining their BSN degree. They are selected from hundreds of applicants and come from all over the world. These students must complete their BSN degree at JU and fulfill their Navy requirements within 36 months.
JU has an excellent reputation among the MECP community, and these students are a wonderful asset to the nursing program and the University, they also illustrate the great reputation we have as a military friendly institution. To date, JU has one of the largest active MECP student groups at a single institution in the country. Beginning in the fall semester, the Keigwin School of Nursing will have 22 active MECP students, as our new MECP selectees enter to replace this semester's graduates. Of those 22 total, 6 will be brand new 2018 MECP selectees who will be reporting to JU in August for the first time.
Over the last 10 years we have graduated dozens of MECP students who are now stationed all over the world serving as Navy nurses. Many of graduates end up at large navy base hospitals following graduation, with the most popular being Balboa Naval Hospital in San Diego, Bethesda, MD, and Naval Hospital at NAS Jacksonville.
Please click here to learn more about the MECP.
Please click here to learn more about STA-21.
​The Keigwin School of Nursing is also the proud recipient of the Federal Grant from the Health Resources and Services Administration (HRSA Grant # UF1HP26485) to enhance recruitment, advanced education, graduation, employment and retention of qualified Veterans seeking Bachelor of Science in Nursing (BSN) degrees. The Keigwin School of Nursing was one of only nine nursing schools nationally to be awarded the grant.
Access the Jacksonville University Veterans and Military Resource Center
Jacksonville University Support to the Military
MECP Traditional BSN Application
The next entry term that Jacksonville University will consider Officer Commissioning applicants for is Fall 2023 (MECP deadline March 1, 2022). Applicants must apply one year earlier than they intend to begin the program in order to align themselves with the Officer Commissioning package deadline (early fall 2022). Aligning yourself with the Fall application deadlines will ensure that you will be able to receive the necessary paperwork an Officer Commissioning package requires, like an admit letter and degree plan. Late applications are not considered, and conditional letters of acceptance are not available.
The program focuses on Critical Care and takes 28 months to complete.
Degree requirement:
• A minimum of 30 credit hours
The following pre-requisite courses must be completed with a C or better.
• Anatomy & Physiology I (4 credits)
• Anatomy & Physiology II (4 credits)
• Chemistry w/lab (4 credits)
• Microbiology w/lab (4 credits)
• Human Growth & Development
• Statistics
• Nutrition
You may begin an application if you are still in the process of completing your pre-requisites as long as all pre-req courses are completed with a C or better before the first day of classes.
Applications are evaluated on the following five components:
1. Overall GPA
2. Pre-requisite GPA
3. One-way recorded interview. This may also be completed from your home.
4. Three short-answer prompts
5. TEAS Test. There is no minimum score required. This may also be completed from your home.
Please note that letters of recommendation are no longer a required component for the nursing application and will not be considered by the admissions committee.
If accepted, Mrs. Jamie Albert (jhargro1@ju.edu), Assistant Director of Enrollment and Advising for Undergraduate Nursing, will help you prepare the necessary university documents for your MECP package.