Patient-care. Training. Research. Innovation. Healthcare Simulation Center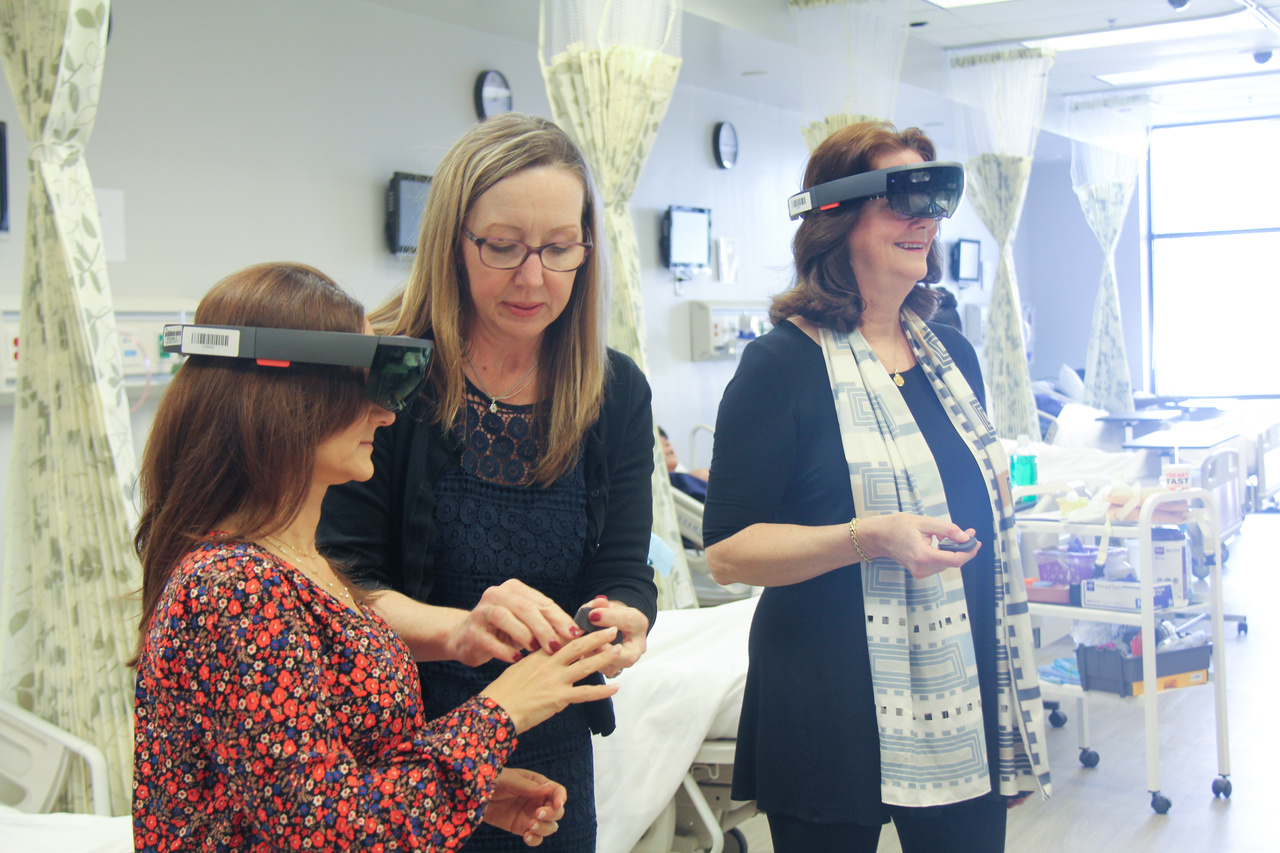 About UsSimulation Training
We opened in September of 2019 in Jacksonville, FL with a mission to reduce medical errors through cutting-edge, collaborative training designed to improve patient care. Built to resemble a hospital emergency room, the 18,400-square-foot facility offers dozens of hospital bed stations and collaborative learning spaces. The stations are equipped with remotely controlled monitors, medical equipment and more than 20 high-fidelity CAE medical manikins and 5 virtual reality Microsoft HoloLens for obstetrical delivery training. CAE is a global leader in healthcare simulation training and a principal partner of the Center. Jacksonville University and CAE also collaborate on the development of training curriculum that is offered to healthcare professionals of diverse disciplines. The Center offers flexible spaces that have recording and presentation technology which is beneficial for multipurpose use including simulation, debriefing and classroom learning experiences.
Contact Us
Email: hsc@ju.edu
Phone: (904) 256-7949
Healthcare Simulation TrainingCOVID-19 Simulation
"Our high-fidelity medical manikins provided by CAE are incredibly lifelike and responsive," said Dr. Kathleen Kavanagh, executive director of the Jacksonville University Healthcare Simulation Center. "These manikins breathe, blink and respond as real patients do, which allows trainees to practice clinical scenarios in a realistic environment."
What We Do
The Healthcare Simulation Center (HSC) at the Jacksonville University Brooks Rehabilitation College of Healthcare Sciences (BRCHS) provides learners with invaluable experiential learning that complements our interdisciplinary course curriculum. The HSC provides a safe and conducive educational environment that utilizes simulation to create a realistic learning experience for learners. This includes the incorporation of culturally diverse interpersonal communication skills, teamwork, clinical assessment, and skill proficiency into increasing medically complex critical thinking scenarios that result in the provision of safe, quality, and patient-centered care.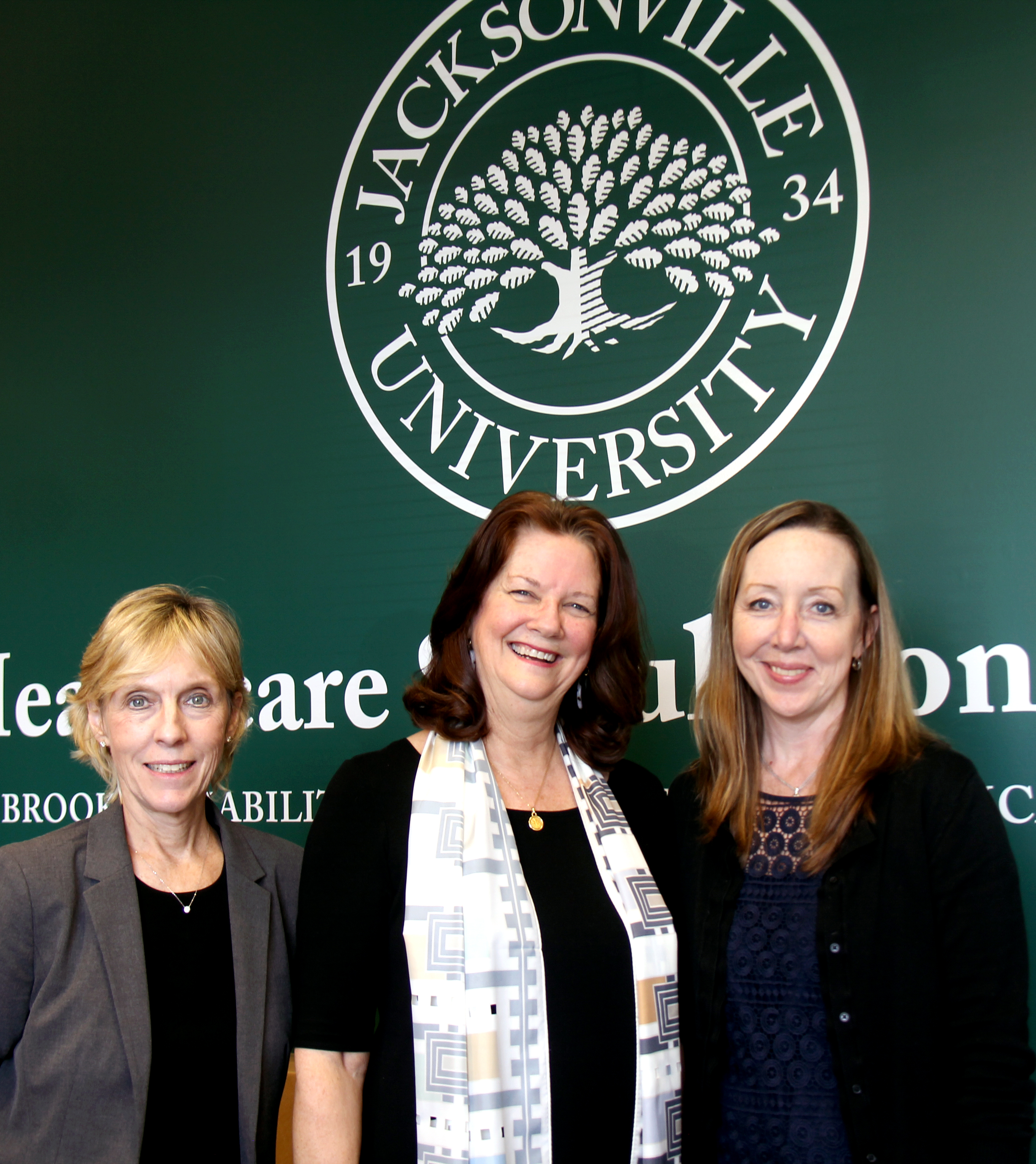 Our Mission
Research shows many medical errors can be prevented by implementing quality care, best practices/processes, and by improving teamwork and communication throughout the duration of a patient's treatment, which often includes emergency responders, various specialists and multiple shift changes. This is why the Jacksonville University Healthcare Simulation Center is committed to improving the quality of patient care and reducing patient errors by using interprofessional simulation training scenarios and realistic high fidelity manikins to focus on teamwork, communication skills, identification and prevention of patient safety risks that may lead to adverse outcomes. Local healthcare systems have recognized the center's excellence and each trains their newly licensed graduate nurses in hospital specific residency programs that focus on best practice of care and facility policies. We are committed to improving the quality and safety of patient care in the healthcare system. By delivering state-of-the-art educational programs that utilizes simulation, teamwork, and communication for health promotion and disease process across a patient's lifespan.
Community PartnershipsAbout Our Partners
The HSC partners with local community agencies and hospitals for the provision of simulation experiences, nurse training, hospital graduate nurse residency programs, emergency preparedness response training, and long term care training. Collaboration with our healthcare community partners is highly valued and is the focus of our mission statement. Simulation training at the HSC provides the necessary training for seamless transition of continued learning for the delivery of quality and safe care in all healthcare settings.
The HSC collaborates with the Jacksonville University Brooks Rehabilitation College of Healthcare Sciences faculty and with leading physician experts from local hospitals on the development of interprofessional simulation curriculum.
In The Words of Our Community Partners
HealthTrust Workforce Solutions
HealthTrust Workforce Solutions is proud to partner with the Jacksonville University Healthcare Simulation Center to offer our StaRN nurse learners the opportunity to obtain hands-on nursing skills in a state-of-the-art facility. This partnership ensures that our new nurses are equipped with the knowledge and experience to provide quality patient care within the community, especially during a time when the need for care is greater than ever.
Northeast Florida Regional Council
We approached the JU STAR Center about developing a COVID-19 related training for long-term care facility workers. They accepted the challenge and created a thoroughly researched and realistic video training. The professionalism and attention to detail resulted in a video training appropriate for anyone working in the long-term care setting. We look forward to working on future training projects with the JU STAR Center.
Baptist Health
Since 2015 the BH nurse residency program has partnered with the Healthcare Simulation Center at JU. I cannot say enough about the quality of the experience this partnership afforded our new residents nor are there sufficient adjectives to paint the picture of the knowledge, skills and professionalism the simulation team brought each week to the training of this group of novice nurses. Our partnership has been and continues to be a blessing for which I am most grateful.

— Liz Bruno MSN, RN| Chief Learning Officer| Baptist Health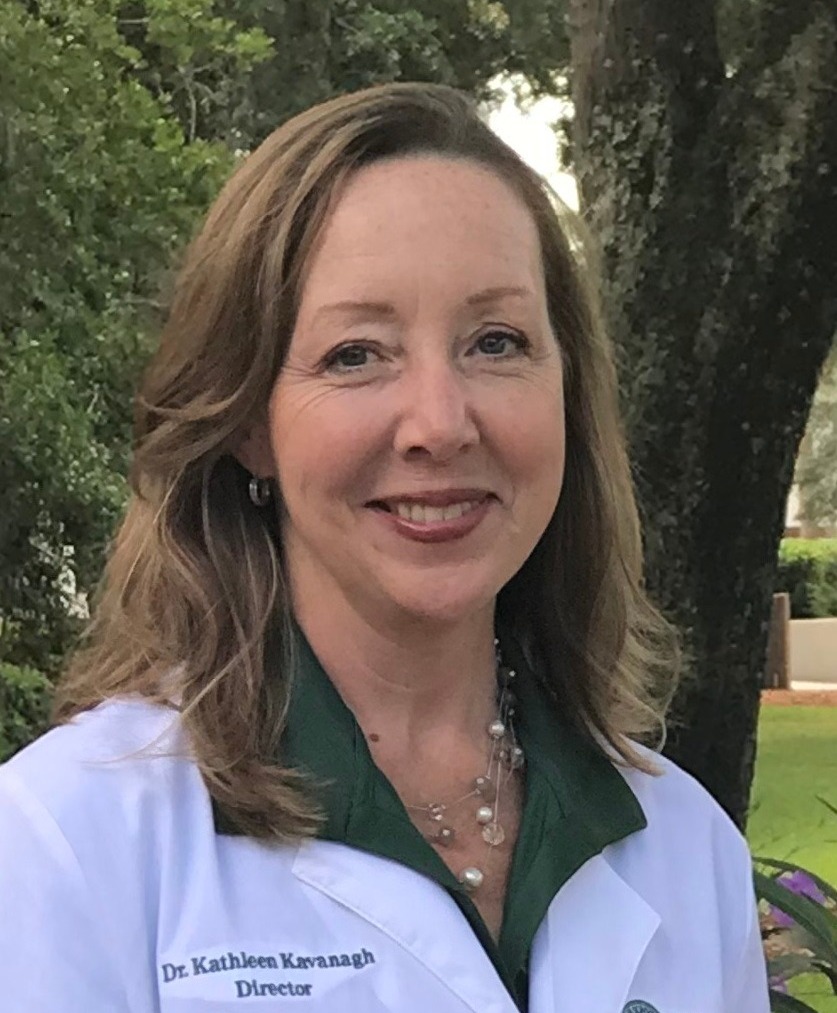 Jacksonville University is grateful for the generous support of our philanthropic partners. Thank you!
Request for Information
Loading...
Contact Information Healthcare Simulation Center
5940 Beach Boulevard, Jacksonville, FL 32207
Phone: (904) 256-7949
Email: hsc@ju.edu
Quick Links