School of Applied Health SciencesGraduate Certificate in Play Therapy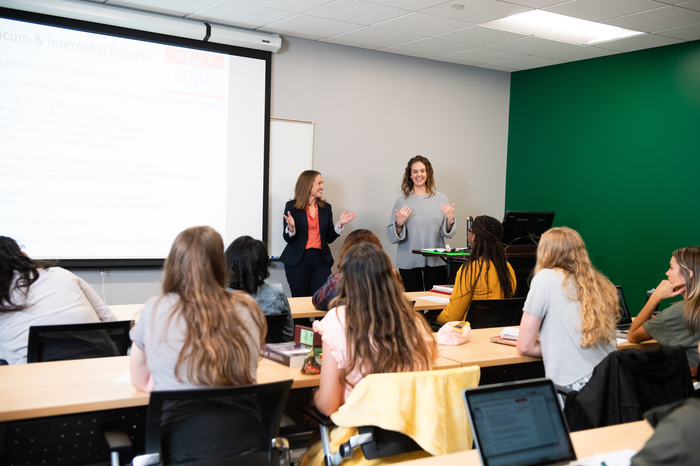 Why Choose Our Program?
Jacksonville University's Clinical Mental Health Counseling program is now offering a Graduate Certificate in Play Therapy. This 12-month graduate certificate program is designed to provide mental health professionals with advanced training in play therapy philosophies, theories, and interventions, as well as how healthy play interactions shape a child's developing brain and relationships in order to apply that knowledge in their work with children and families.
Play is the natural way that children express their emotions and work through problems. This form of therapy allows children to express those thoughts and feelings in a developmentally appropriate way. Play therapy includes a variety of treatment methods that apply the therapeutic benefits of play to help children learn to communicate feelings, modify behavior, develop problem-solving skills, and relate to others. It can be a powerful tool to help children and families connect and process traumatic experiences.
The Graduate Certificate in Play Therapy is a four-course hybrid format focused on experiential learning opportunities, small class sizes, and strong ties to child-serving organizations and agencies in Northeast Florida.
Current students in the areas of mental health counseling, marriage and family therapy, social work, and school counseling are encouraged to apply and eligible for the Registered Play Therapy credential through the Association for Play Therapy.
start your application
Applications are open for Spring 2024.
More About The Certificate Program
The Graduate Certificate in Play Therapy can be completed within one year of starting the program. Classes are available in Jacksonville (Arlington) and Palm Coast, FL.
Students are required to complete the following courses:
Introduction to Play Therapy
Special Topics and Group Play Therapy
Filial and Family Play Therapy
Culturally Responsive Play Therapy
JU's Play Therapy Certificate does not certify individuals in play therapy; however, it can be listed as part of one's professional credentials and is designed to meet the educational requirements of the registered play therapist credential. The Association for Play Therapy requires 150 hours of training and specific graduate credentials to be able to become a Registered Play Therapist or School-Based Registered Play Therapist. For more information on the requirements to become a Registered Play Therapist and/or Registered Play Therapist Supervisor, please visit the Association for Play Therapy's website.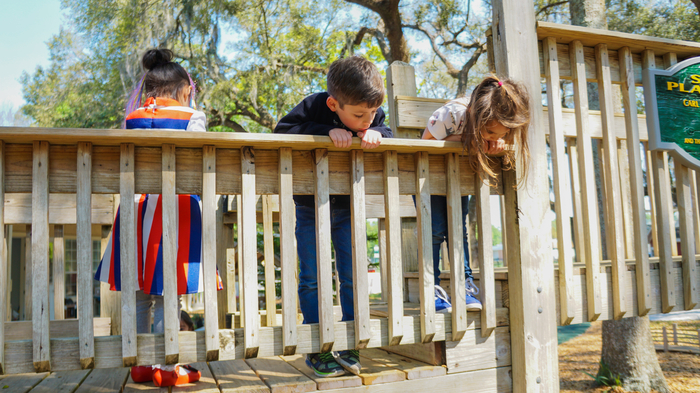 Admissions & Eligibility RequirementsHow To Apply
Completed JU Application
Master's Degree in health-related field from a regionally-accredited university

Admission to this program can also be achieved if applicant is a current graduate student in the fields of counseling, marriage and family therapy, social work, school counseling, or psychology and in good academic standing

Unofficial transcripts from all degrees conferred
3.0 GPA or higher on a 4.0 scale
Statement of Purpose
Resume/Curriculum Vitae
Potential additional requests

TOEFL Score if applicant's language of instruction is not English
Request For Information
Loading...