Master of Science in Clinical Mental Health Counseling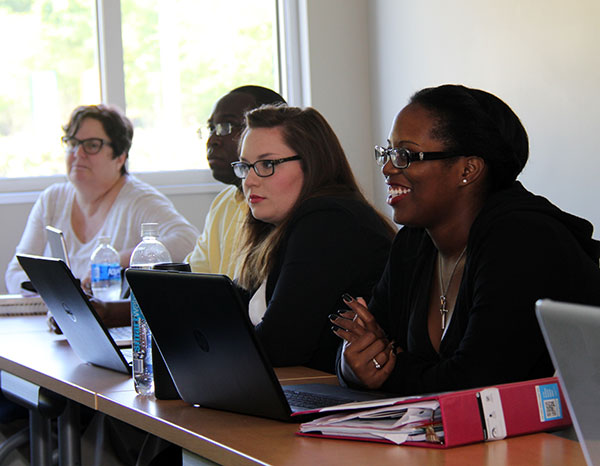 Why Choose Our Program?
Jacksonville University offers a two-year, full-time Master of Science in Clinical Mental Health Counseling with an emphasis in Marriage and Family Counseling. This program is offered at both our Arlington campus and Palm Coast, Florida location. Following a hybrid format, cohort model, this program allows for self-paced and in-person classes. Our program is:
CACREP accredited with emphasis in Marriage and Family Counseling
Ideal for working professionals who want to create individual relationships with professors and peers
Full-time, 2 year 60-credit-hour program
Meets the educational requirements for State of Flo​rida licensure as a Licensed Mental Health Counselor (LMHC) and Licensed Marriage and Family Therapist (LMFT)
Jacksonville University's Clinical Mental Health Counseling program is offering a 12-credit hour Graduate Certificate in Play Therapy. Please visit the program website for more information.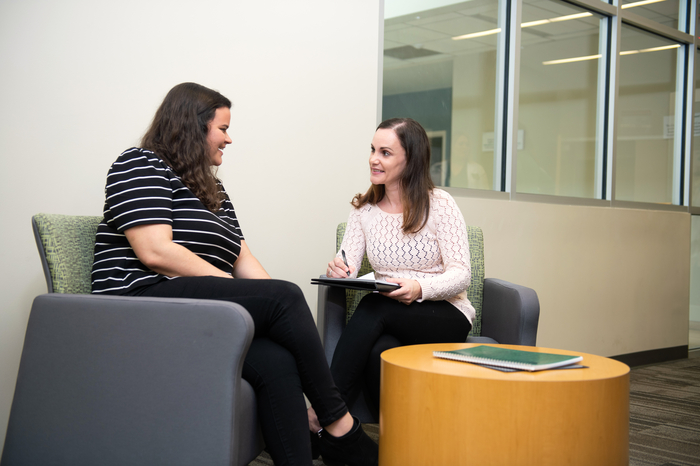 About Our Program
We are accredited through the Council for Accreditation of Counseling and Related Educational Programs (CACREP) under the 2016 standards. The JU CMHC accreditation is valid through October 2027, at which time an application for re-accreditation will be submitted. All JU CMHC program graduates have been recognized as having graduated from a CACREP accredited program.
JU worked with SACSCOC, our University and program's accrediting body, to complete the standard accreditation process for our Palm Coast location. We received approval in 2021.
State of Florida Course Requirements for Licensure
JU's CMHC Core Curriculum has a specialization in clinical mental health counseling. It also offers a concentration in Couples, Marriage, and Family Counseling. This degree meets the academic requirements for licensure as designated by the Florida Board of Clinical Social Work, Marriage & Family Therapy and Mental Health Counseling for both Clinical Mental Health Counseling and Marriage and Family Therapy. The program has not made a determination whether the curriculum meets the educational requirements for licensure in states outside of Florida.
Students are encouraged to review the state standards and guidelines and notify the faculty advisor of practice preference so that the appropriate site placement is secured for the practicum and internship.
A hybrid style will be used for courses with class attendance once a week in fall/spring semesters and twice a week during the summer semester. Students are also required to complete a rigorous 800 hour community-based clinical field experience as part of their academic training.
Clinical mental health counselors
Mental health counselors offer guidance to individuals, couples, families and groups that are dealing with issues that affect their mental health and well-being.
Clinical mental health counselors offer a full range of services, including:
Assessment and diagnosis

Psychotherapy

Treatment planning and utilization review

Brief and solution-focused therapy

Alcoholism and substance abuse treatment

Psychoeducational and prevention programs

Crisis Management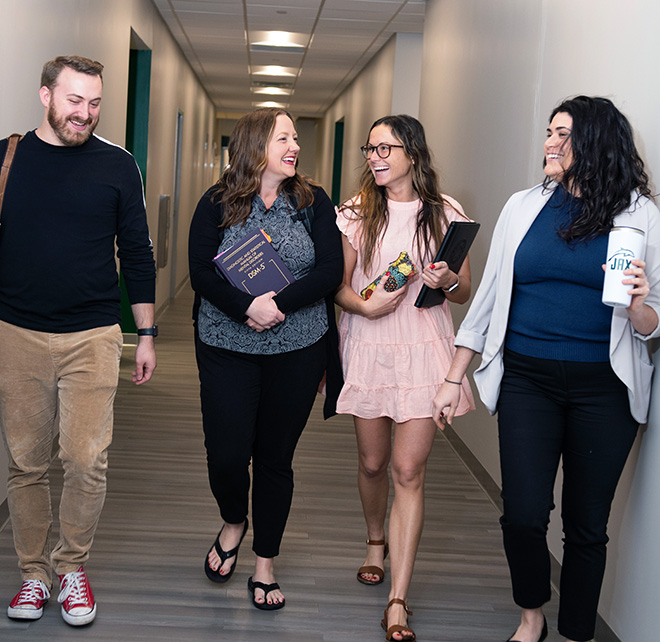 "Along with a rigorous curriculum, the CMHC counseling program at JU offers students unconditional support and guidance to a bright future. This experience has allowed me to build unforgettable relationships with colleagues and faculty, as well."
How to Apply
Applications are now open!
Completed JU Application
Unofficial Transcripts for All Degrees Conferred
Statement of Intent
Resume / Curriculum Vitae
3 Letters of Recommendation
The following may be requested of students with a 3.0 GPA or below:

When completing your application, please indicate your location preference. This program is offered at both Jacksonville University's Jacksonville and Palm Coast locations.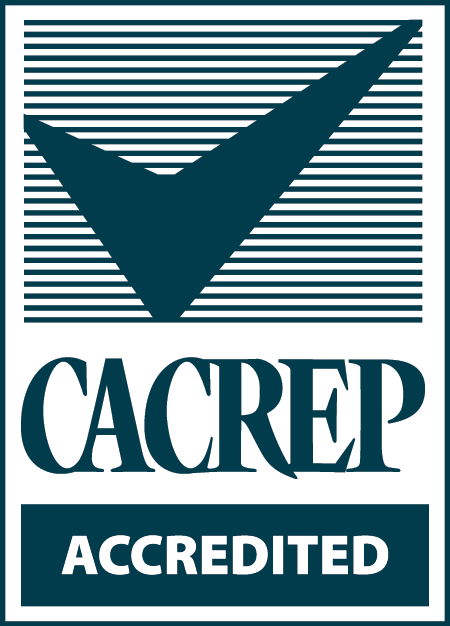 Dr. LaTonya Summers takes her expertise to TedxKnow Pain, Know Gain
"When I decided to apply for the local TEDx conference, I asked myself what I would want to say to the world. We were 13 months into the pandemic, and as a mental health educator, I knew how much we were hurting and how much more devastating the impact was going to get. I outlined a talk on how to process pain differently, and 'Know Pain, Know Gain' was accepted. I feel honored to have had this experience not only because it challenged me to be vulnerable about my own life story, which I had never done, but also for the opportunity to have an international platform to help others manage their mental wellbeing."
Dr. LaTonya Summers
Missing a course for Florida licensure?Non-Degree Seeking Students
Do you already have a master's degree but are missing courses to become licensed as a LMHC or LMFT in Florida? Jacksonville University offers hybrid and online courses such as Human Sexuality, Counseling in Community Settings, and Addictions Counseling for non-degree seeking students.
Contact InformationRequest for Information
Loading...
Contact Information Clinical Mental Health Counseling
School of Applied Health Sciences
Jacksonville University
2800 University Blvd N
Jacksonville, FL 32211
Phone: (904) 256-7000
Email: graduateadmissions@ju.edu
Quick Links