Combine Business and NursingDual MBA / MSN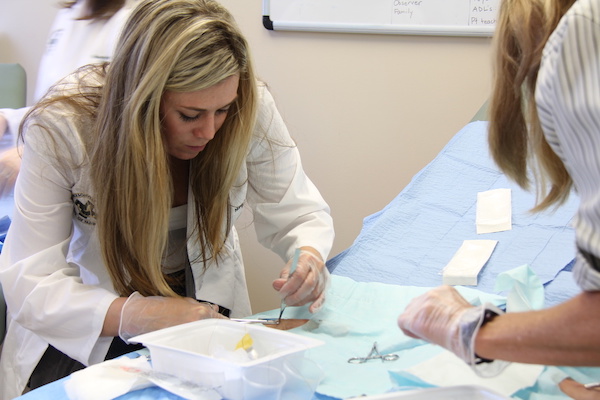 Why Choose Our Program?
This dual-degree program qualifies students to obtain both a Master of Science in Nursing (MSN) and a Master of Business Administration (MBA) degree. This innovative, dual-degree program is designed for nurses interested in executive-level management careers and is conferred at the completion of both programs.
This program:
Is taught by distinguished faculty with various expertise
Includes a curriculum of 42 credits in the Davis College of Business & Technology graduate program and 18 credits through the Keigwin School of Nursing MSN program for a total of 60 credits at graduation
Virtual Information Session
Attendees will have the opportunity to meet with faculty and an admissions counselor to ask questions about our curriculum and admissions process.
Wednesday, December 6, 2023
3:00 p.m.
Register Now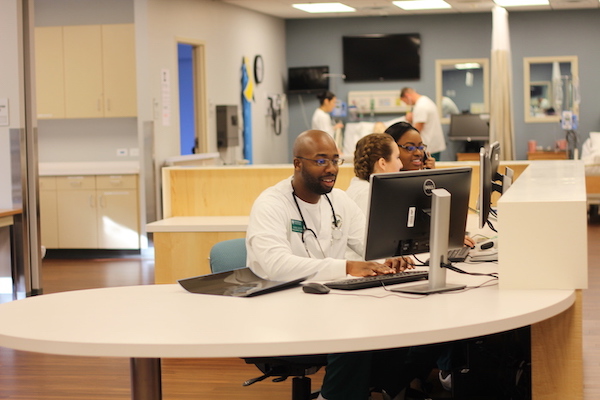 About Our Program
MSN Program Requirements
NUR 510 - Nursing Theory & Research I
NUR 512 - Organization, Delivery, and Policy in Healthcare
NUR 514 - Nursing Leadership and Advanced Roles
NUR 516 - Information Systems & Technology for Improved Healthcare
NUR 520 - Nursing Research & Theory II
NUR 551 - Advanced Role Practicum
Business Foundation Course Prerequisites
These courses are required for candidates who do not have a bachelor's degree in business or who lack knowledge in the following disciplines:
ACCT 509 - Essentials/Fundamentals of Accounting
DSIM 509 - Essentials/Fundamentals of Quantitative Methods
ECON 509 - Essentials/Fundamentals of Economics
FIN 509 - Essentials/Fundamentals of Finance
MBA Requirements
ACCT 522 - Accounting for Managerial Control
DSIM 535 - Quantitative Methods for Decision-Making
DSIM 577 - Managing Production and Service Operations
ECON 520 - Economics of High Performance
FIN 534 - Optimizing Financial Performance
INB 555 - Competing in the Global Economy
MGT 566 - The Legal & Ethical Environment of Business
MGT 610 - Strategic Human Resource Management
MKG 540 - Strategic Marketing in a Digital Economy
MGT 545 - Global Corporate Strategy and Policy
AdmissionsHow to Apply
Completed JU Application
Unofficial Transcripts from all colleges and universities attended with All Nursing Coursework & Nursing Degrees

If the candidate attended a college or university abroad, an official NACES evaluation of that transcript is required. Choose the course-by-course evaluation with the GPA option.

A minimum 3.0 undergraduate nursing GPA on a 4.0 scale is required
The following may be requested of students with a GPA of 3.0 or below

GRE/GMAT scores
Letters of Recommendation

Graduation from a CCNE, NLN, or ACEN accredited BSN program
Resume or Curriculum Vitae (if applying to a Nurse Practitioner track)
Statement of Intent
Active U.S. Nursing License

Out-of-state applicants must be eligible for endorsement in Florida
International students must hold a current license from a U.S. state and be eligible for endorsement in Florida.

All international students whose first language is not English are required to submit proof of their proficiency in English, by providing scores for either: IELTS or TOEFL. If submitting score reports, they must be sent directly to Jacksonville University from the testing institutions.
Contact Us Request for Information
Loading...
Contact Information Nathan M. Bisk Center for Professional Studies
Phone: (904) 256-7000
Email: graduateadmissions@ju.edu
Quick Links