Bachelor of ScienceExercise Science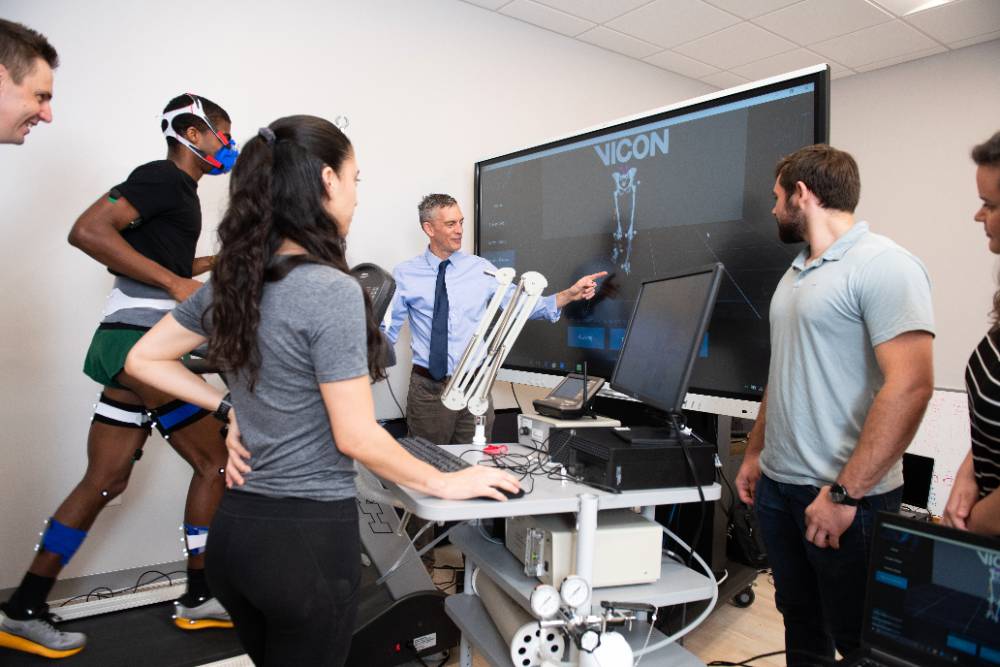 Why Choose this Program?
Exercise Science is a broad academic discipline that studies exercise physiology, biomechanics, motor control, nutrition, sport and exercise psychology, strength and conditioning, fitness assessment and prescription, and more.
You could go on to grad school.
This undergraduate degree is an excellent option for students who wish to attend graduate school in:
exercise science (or related field)

public health (or related field)

medical school

professional health (physician assistant, physical therapy, occupational therapy, athletic training, chiropractic medicine, etc.)
Or you could start your career.
Seek careers within the realms of:
Fitness and Wellness

Clinical Fitness Assessment and Exercise Prescription

Coaching and Sport Performance

Strength and Conditioning

Public Health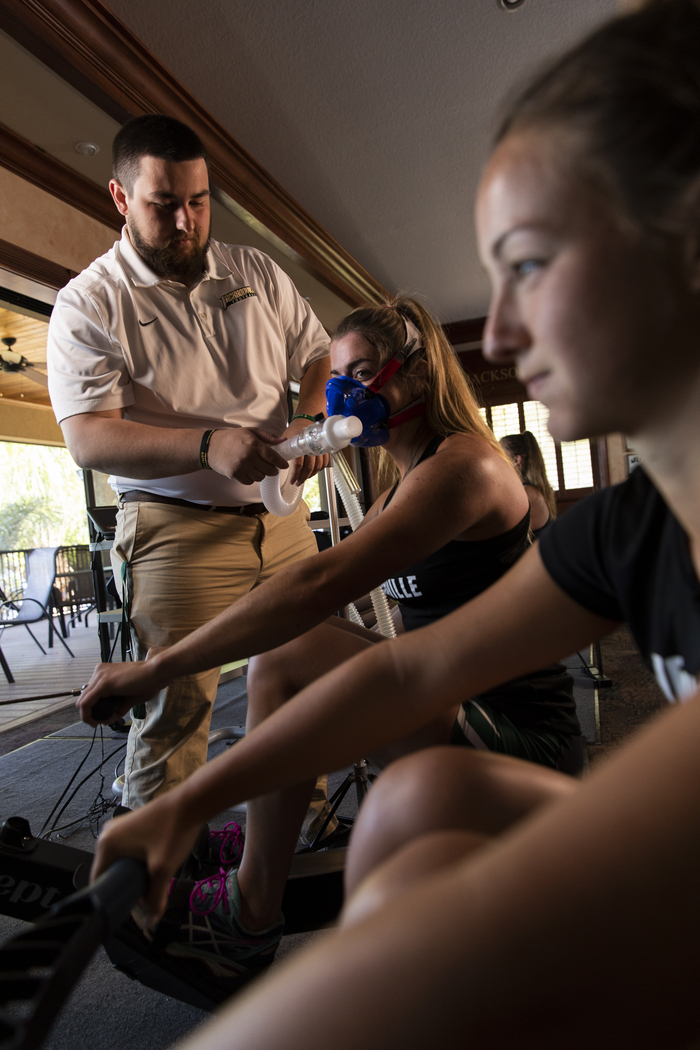 Curriculum
Our program focuses on covering the 250+ competencies developed for Exercise Science accreditation (based on the recommendation of the Committee on Accreditation for the Exercise Sciences (CoAES). Also, our courses prepare students for two of the top certifications in exercise science:
Students complete 53 credits of Exercise Science core classes:

ES Core Classes (53 credits)
ES 101 -

Introduction to Exercise Science (3)

HLSC 205

-

Statistics for Health and Exercise Sciences (3)

HLSC 221 -

Human Nutrition (3)

HLSC 270

-

Introduction to Human Anatomy (4)

HLSC 271 -

Introduction to Human Physiology (4)

ES 305

-

Principles of Group Exercise (3)

ES 321

-

Psychology of Physical Activity

ES 325

-

Motor Control (3)

ES 360

-

Functional Anatomy (3)

ES 370

-

Exercise Physiology (3)

ES 427/527

-

Nutrition for Physical Activity & Health (3)

ES 445

-

Fitness Assessment (3)

ES 446

-

Exercise Prescription (3)

ES 450/550

-

Resistance Training: Principles & Practices (3)

ES 460/560

-

Fitness Assessment and Exercise Prescription for Special Populations (3)

ES 485/585

-

Biomechanics (3)

ES 499/599WSR

-

Senior Seminar (3)
Nine additional credits of Exercise Science electives are also completed.
Flexibility for students
The major was designed to have 23+ flexible credits to provide opportunities for students to minor, double major, and/or take pre-requisites for graduate programs. Most of the major coursework can be completed by the end of the junior year. Therefore, during their senior year, students can focus attention on their capstone senior seminar project, certifications, completing a minor and/or prerequisites, completing an internship, conducting research with faculty, etc.
Grad2Grad Option
Further, our Master of Science in Exercise Science degree has a "Grad2Grad" option that students can apply to prior to their junior year. For this program, students can take up to 15 credits of graduate courses during their junior/senior years, and then finish the MS degree in year five.
Admissions
Students are accepted into the Exercise Science Program Freshman year. Maintenance of the
required GPA is needed to remain in the program. For more information about regarding the
admission process and remaining in the Exercise Science program, please contact undergraduate
admissions at admissions@ju.edu.  For Direct Information regarding Admissions for
Jacksonville University please visit the Office of Admissions home.
Request For Information
Loading...
Contact Information Exercise Sciences
School of Applied Health Sciences
Jacksonville University
2800 University Blvd N
Jacksonville, FL 32211
Quick Links