Certificate of Advanced Graduate Studies in OrthodonticsMaster of Science in Dentistry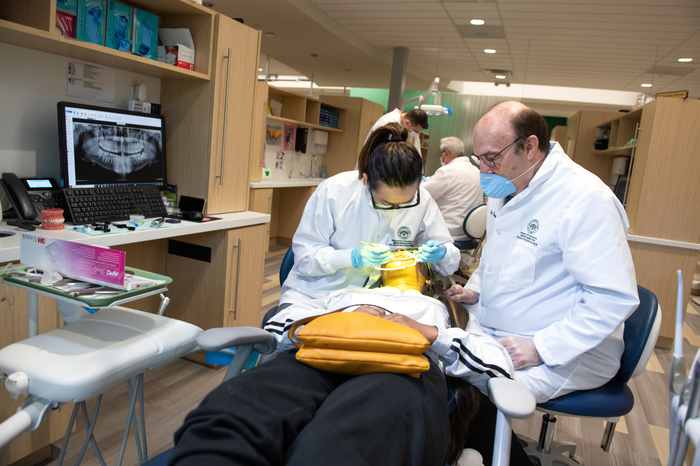 Why Choose Our Residency Program?
Our program introduces students to a variety of treatment philosophies, with an emphasis on pre-adjusted appliances and related techniques. Supervising clinical faculty present their philosophies in daily diagnosis and treatment planning seminars. A variety of clinical techniques are demonstrated and utilized in the school's state-of-the-art orthodontic clinical facility. Our program:
Is a full-time 24-months program with clinical and research instruction
Training in contemporary techniques in a state-of-the-art facility
Begins in July of each year with an orientation period of two weeks
Requires students by the end of the first year to have initiated comprehensive orthodontic treatment for approximately fifty (50) patients after completion of a pre-clinical training course

Take a tour
Schedule to take a tour of our beautiful, riverfront campus. Learn more about our program, and get to know our facilities.
About Our Program
We are constantly innovating our course offerings, the equipment, and the technology our students have access to, expanding our facilities, and supporting students in their research.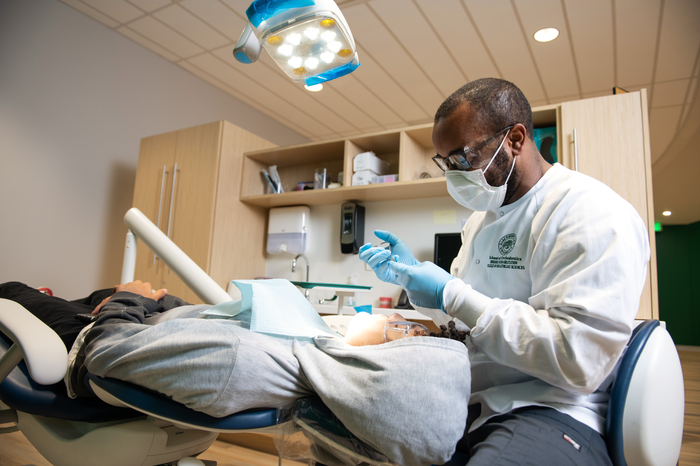 Fellowship in Orthodontic Clinical Research Side by Side
Our Fellowship in Orthodontic Clinical Research is a full-time, one-year, continuing education program designed to augment one's dental education. Ten (10) students are selected each year for this fellowship. This fellowship can be completed in addition to or independent of the Masters of Dentistry program. Upon completion of the Fellowship, participants will be awarded a Certificate of Fellowship in Orthodontic Clinical Research.
All applicants for the Master of Science in Dentistry will also be considered for JU's Fellowship program. If you are interested solely in the fellowship program, please reach out to Rhianna Blake at rblake1@ju.edu for more information.
AdmissionsHow to Apply
Requirements for U.S. Students
Doctor of Dental Surgery (DDS) / Doctor of Dental Medicine (DMD), or equivalent
US National Board scores Part I & Part II (if available)
Letters of recommendation (3) from either the Dean of your Dental School, or Dental School Faculty, or other
Professional Colleagues; all of whom can attest to the character and background of the applicant
Autobiographical sketch stating goals and purpose


Additional Requirements for International Students
International dental graduate students must possess a U.S. or Canadian Dental Degree or the educational equivalent as determined by the Program Director of the School of Orthodontics.
TOEFL scores above the 90th percentile (270 computer, 610 paper)
Current US Visa (in case of an interview)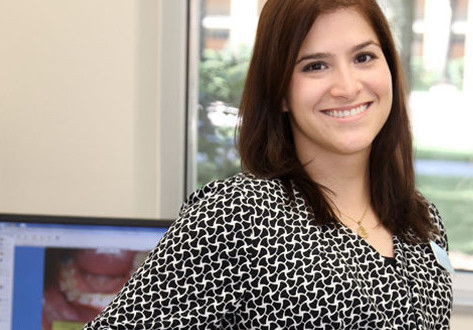 "This is a strong clinical residency program. Faculty are knowledgeable & diverse which exposes residents to a wide range of skills & various treatment modalities. Expect to graduate feeling confident and ready to join a fast pace, high patient load practice."
Request for Information
Loading...
Contact Information School of Orthodontics

Jacksonville University
2800 University Blvd N
Jacksonville, FL 32211
Phone: (904) 256-7000
Email: juorthoadmissions@ju.edu
Quick Links