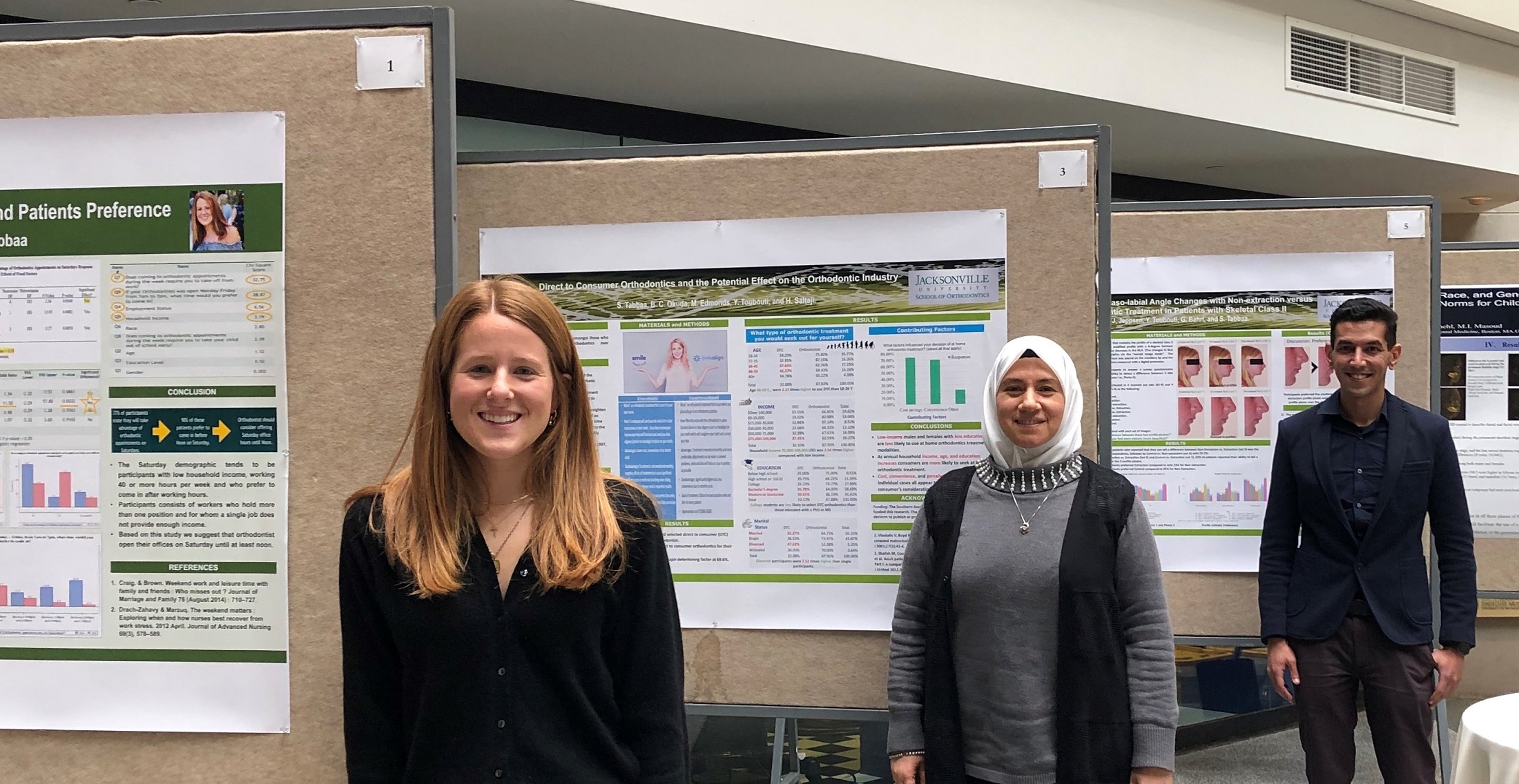 Research
All residents and fellows participate in research endeavors through the initiation and completion of a research project. At the conclusion of a series of research courses, the resident or fellow will provide:
Final presentation of their research project to a panel of faculty and fellow residents.
Analysis of the collected data.
Interpretation and conclusion of the project.
Final write-up of the research capstone project approved by the student's advisory committee.
Submission of a manuscript of the research project to a recommended peer-reviewed journal.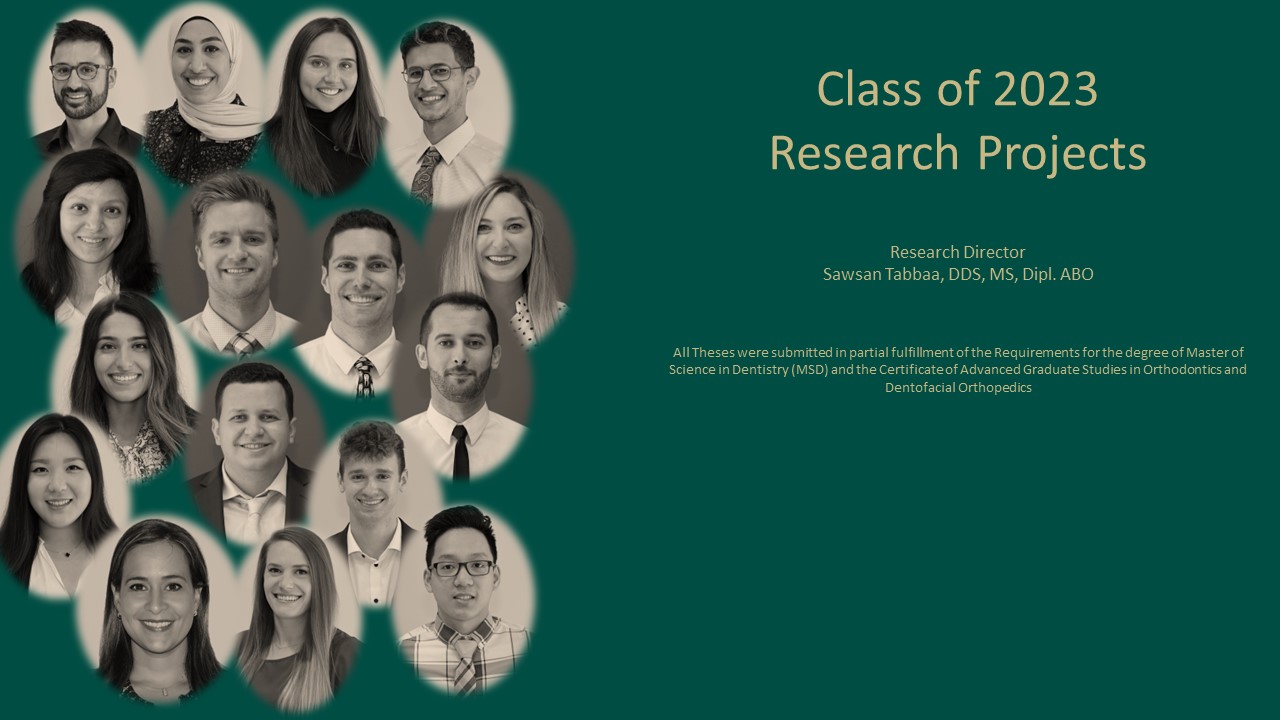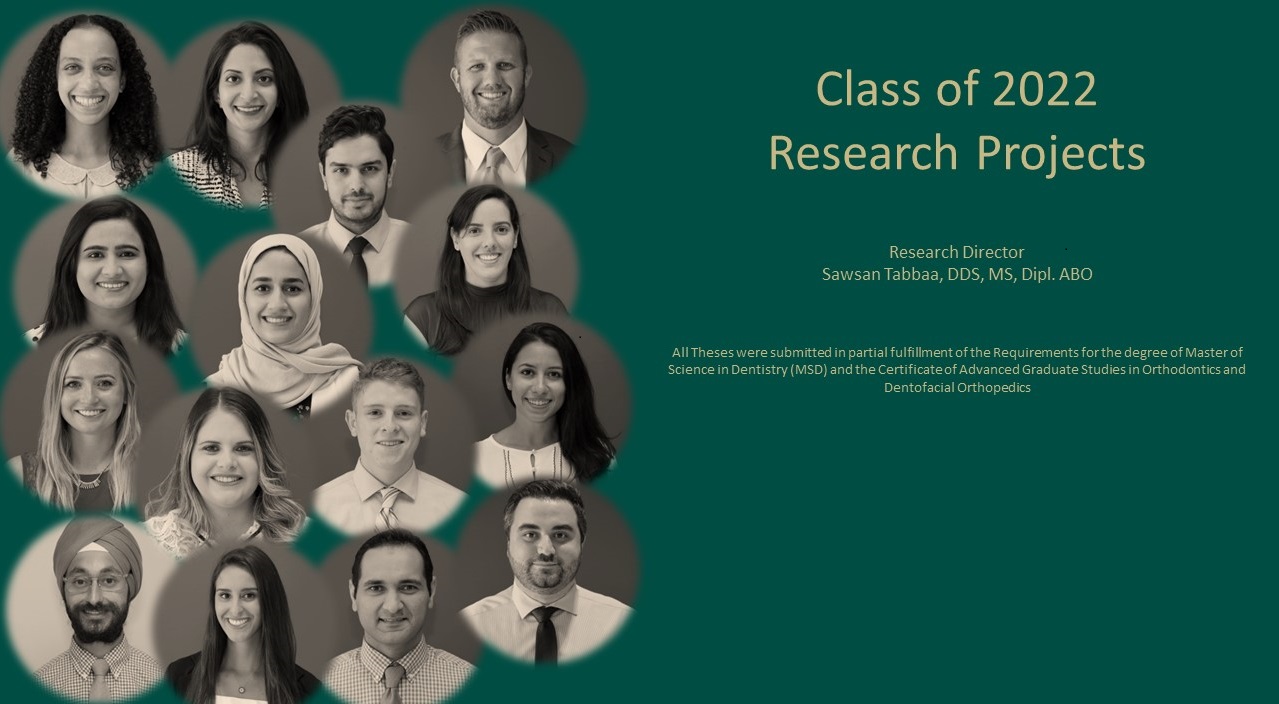 Class of 2023 Research projects Class of 2022 Research Projects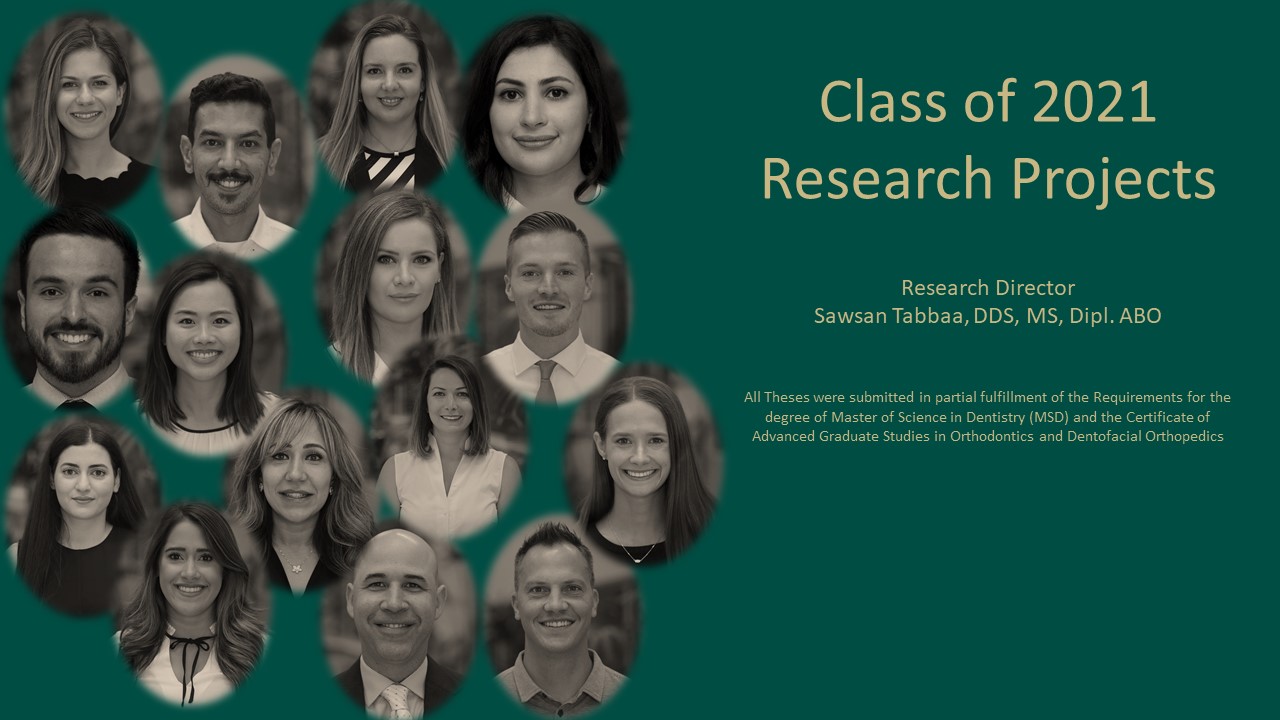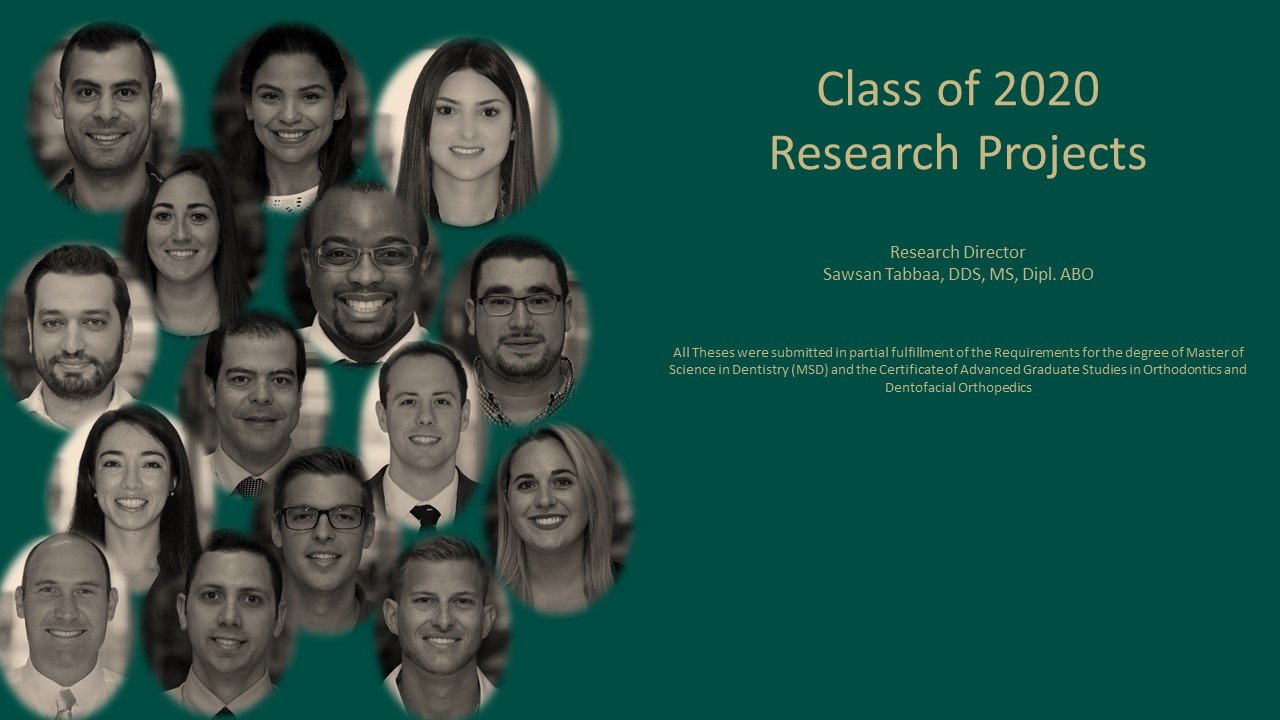 Class of 2021 Research Projects Class of 2020 Research Projects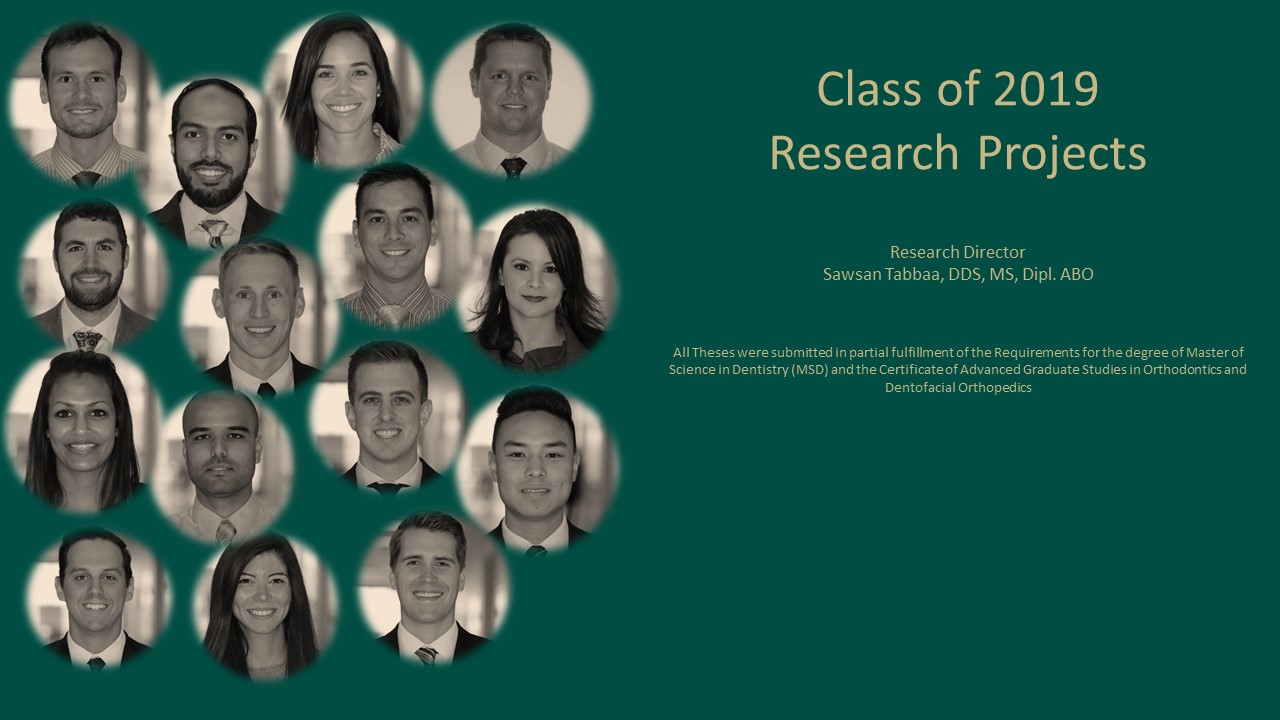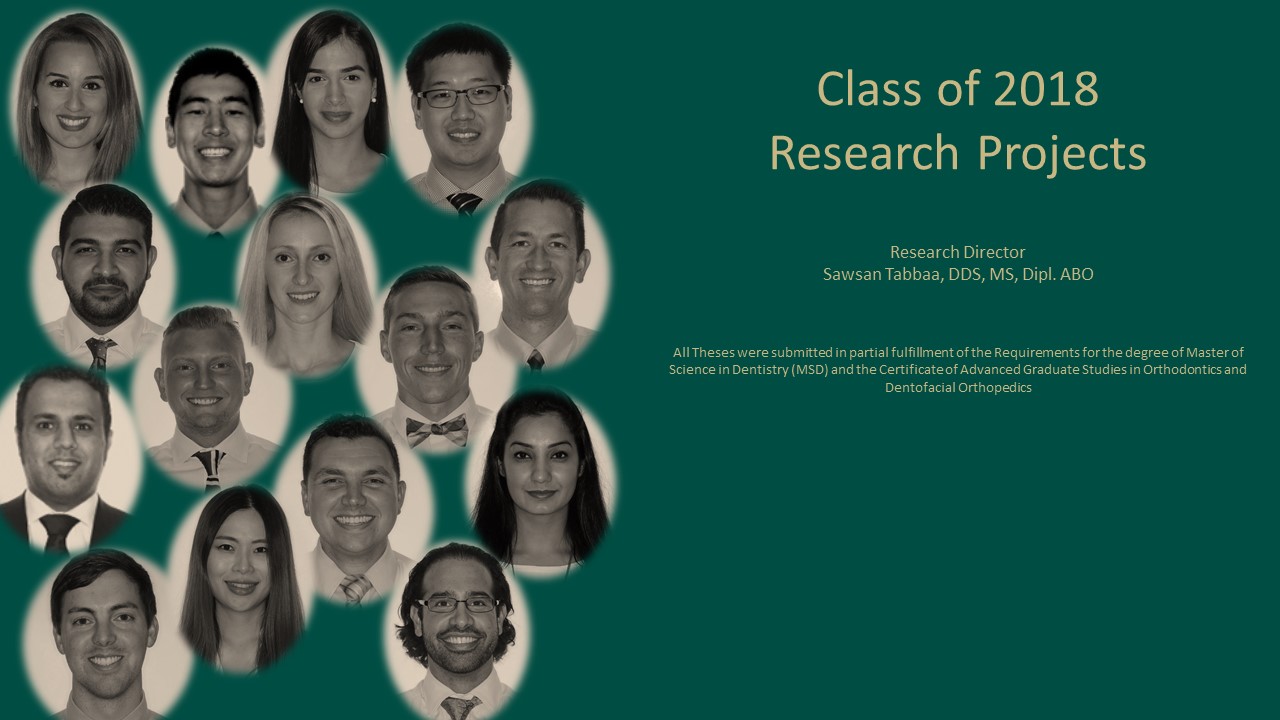 Class of 2019 Research Projects Class of 2018 Research Projects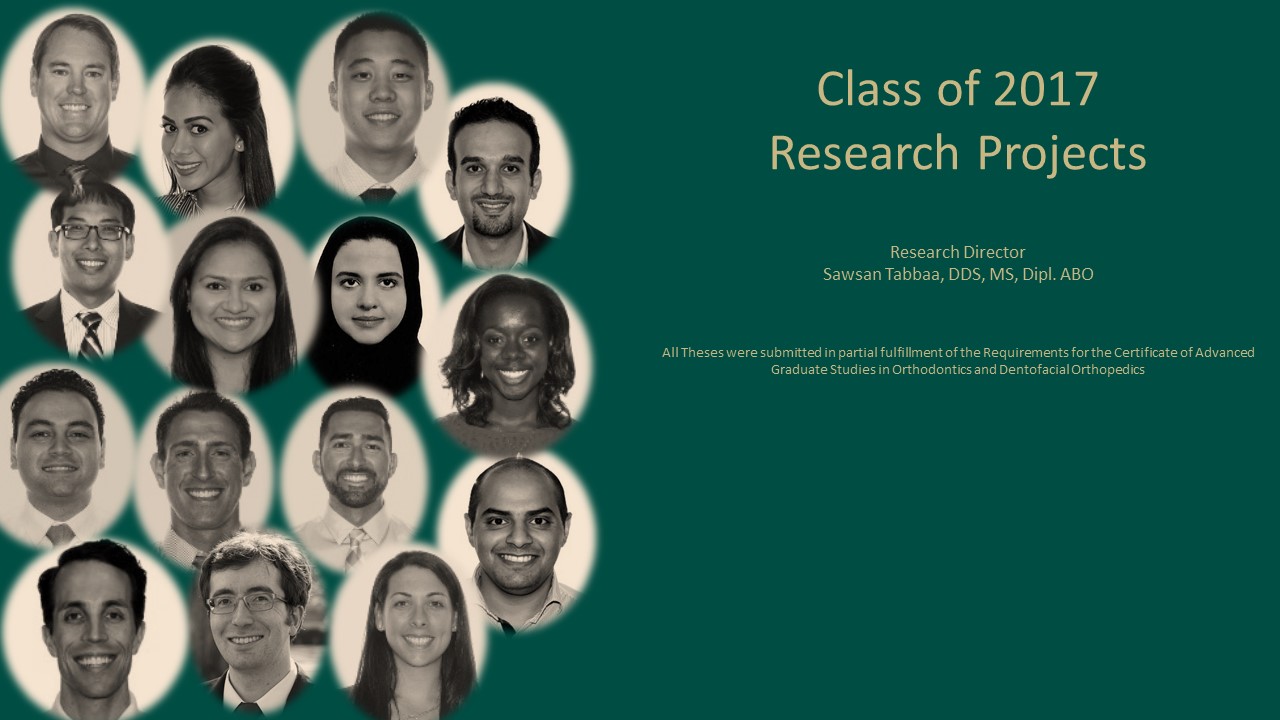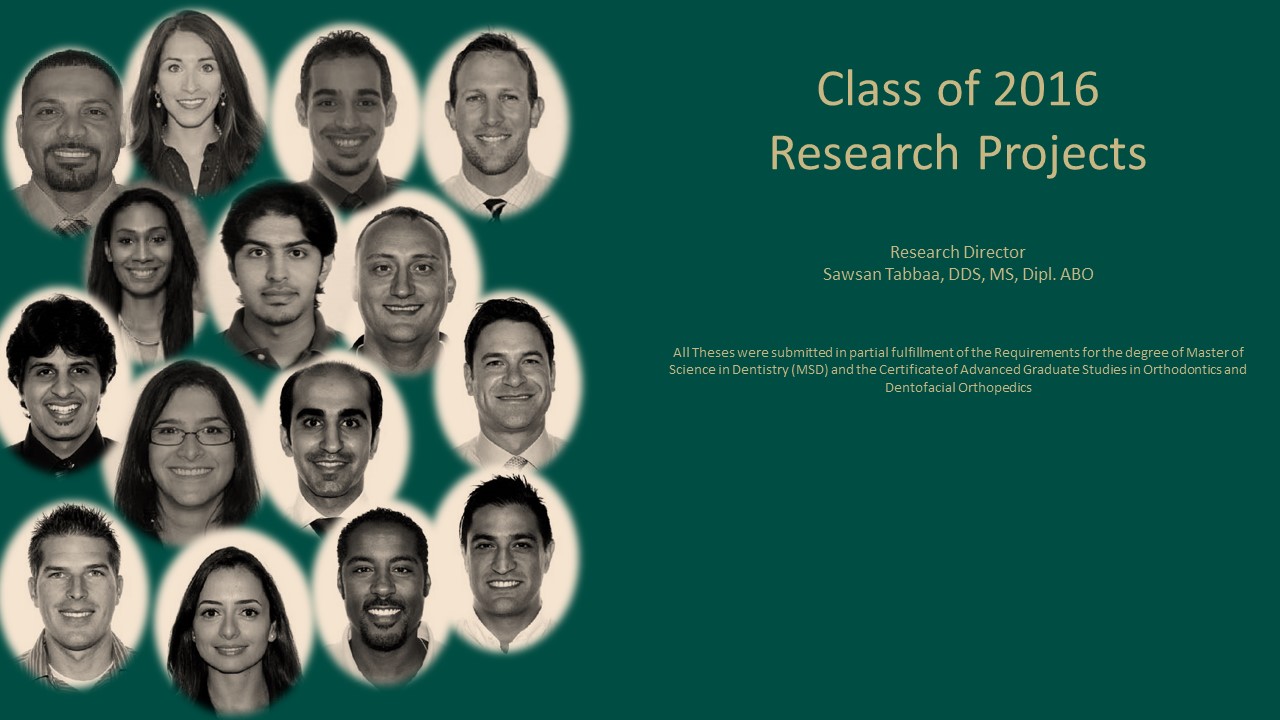 Class of 2017 Research Projects Class of 2016 Research Projects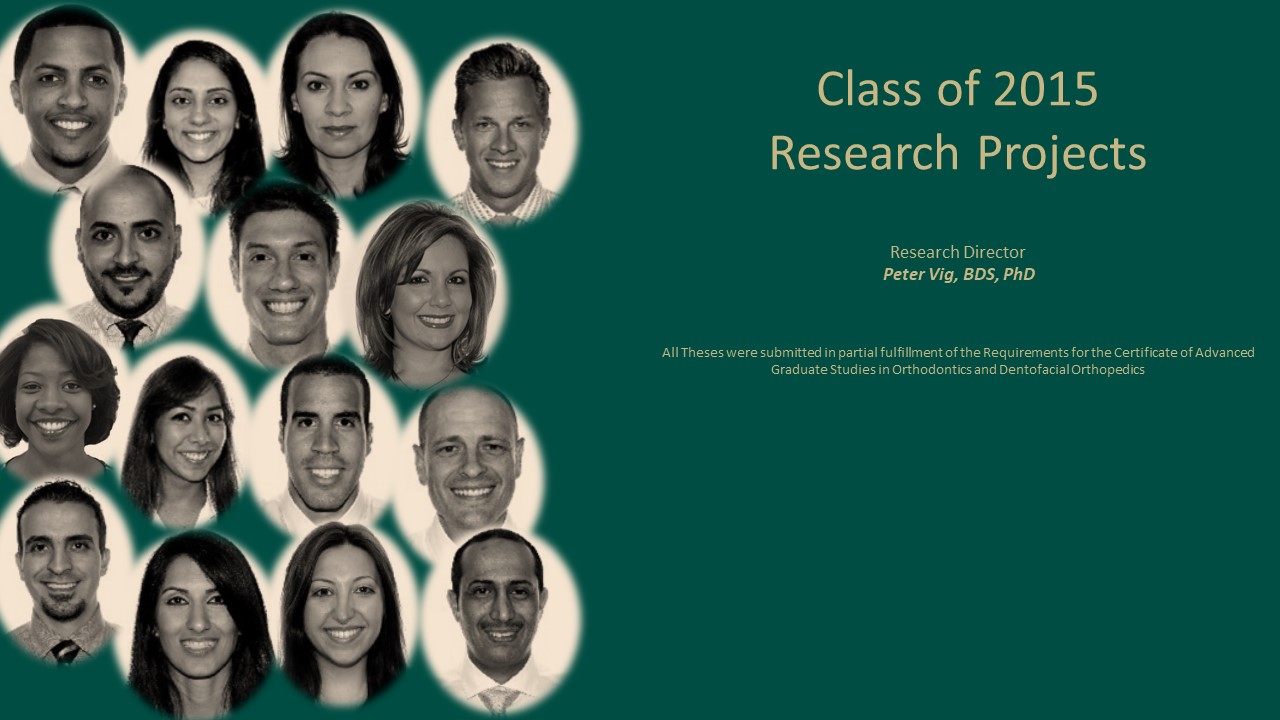 Class of 2015 Research Projects

Research Projects 2010 - 2014

Research Projects 2005 - 2009
2022 Presentations at AAO Annual Meeting
2020 Abstracts & Presentations at Regional/National Meetings
Abstracts & Presentations at Regional/National Meetings