Bachelor of Science in Nursing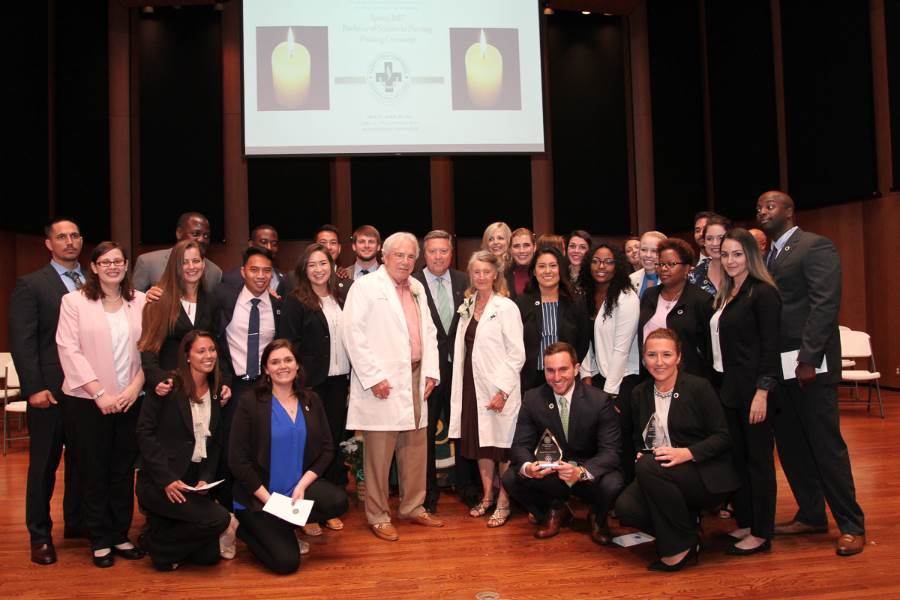 Jacksonville University, Brooks Rehabilitation College of Healthcare Sciences, Keigwin School of Nursing is committed to the success of each student as a self-assured, competent, caring professional nurse, who practices in an evolving, complex health care environment, provides leadership to promote health among culturally diverse people and promotes the advancement of nursing knowledge through evidence-based practice and life-long learning.
Available Programs
Program Outcomes
Upon completion of the Bachelor of Science in Nursing program, the graduate will be able to:
Synthesize knowledge from the liberal arts and sciences and nursing science to understand global perspectives, stimulate critical thinking, and use current technologies.
Make sound decisions in the use of patient information and health care technology to design, coordinate, and manage nursing care for individuals, families and populations.
Demonstrate clinical excellence to provide caring, compassionate, and culturally appropriate patient-centered care to people in a variety of settings.
Communicate, collaborate, and negotiate effectively to improve patient healthcare outcomes.
Exhibit professional values and behaviors as outlined by a professional code of ethics, professional standards, and legal statutes.
Promote healthy lifestyles through health promotion, risk reduction, and disease prevention education for individuals and populations.
Incorporate evidence-based knowledge and theory into nursing practice.
Demonstrate leadership and collaboration within interdisciplinary health care partners and professional, political, and/or regulatory organizations to support change in health care.
Allocate and manage resources to ensure patient safety and high quality health care.
Engage in life-long learning and scholarly inquiry to continue professional career development.