Running Biomechanics Laboratory
Our Mission
The Jacksonville University Running Laboratory was established on the JU campus in 2015. In 2017, we established a second "field" laboratory that is located at 1st Place Sports, one of the nation's top running stores.
Educate - We are using the laboratory as a platform to educate, train, and fund students.
Research - JU has collaborated with the University of Calgary Running Injury Clinic (a world leader) to develop the 1st Place Sports Running Laboratory and a running biomechanics research agenda.
Offer Scientific Analyses for Jacksonville runners - We are providing affordable state-of-the-art biomechanical analyses for runners.
About Student Involvement Meet our faculty
Laboratories and Collaborations
JU Running Laboratory at 1st Place Sports Running Store
The campus laboratory is located on the 1st floor of the Brooks Rehabilitation College of Healthcare Science Building (Health Sciences Complex). This laboratory is used for teaching (both undergraduate and graduate students) and for research data collections, primarily of Jacksonville University athletes. Learn more about 1st Place Sports Running Store.
1st Place Sports Running Laboratory
We describe this as our "field laboratory". 1st Place Sports graciously provided a labspace in the Jacksonville Beach store, upstairs in the "loft". 1st Place Sports is one of the top running stores in the country and has been serving the Northeast Florida running community for over 40 years.
University of Calgary Collaboration
We developed our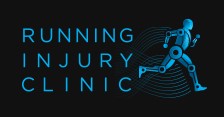 laboratories under the advisement of Dr. Reed Ferber, Director of the University of Calgary Running Injury Clinic. We are proud to work closely with the Running Injury Clinic. The Running Injury Clinic has developed software, marker sets, and camera arrangements that make it possible to collect three dimensional data in a small laboratory/clinical space. The cameras are mounted on the wall posterior to the treadmill.