The Jacksonville University, Keigwin School of Nursing, Brooks Rehabilitation College of Healthcare Sciences Nursing Skills Laboratory is dedicated to providing a positive learning environment with emphasis upon training students to be self-assured, competent and professional nurses. The Skills lab is directed by Anthony Fisher, MSN, RN who whole heartedly believes in providing the best delivery of evidenced-based care. Registered Nurse lab instructors mentor and facilitate student learning to develop proficiency in nursing assessment, medication administration, procedural skills such as IV insertion, indwelling catheter insertion, dressing changes, as well as safe transfer of patients using a mechanical lift. The experience in the skills lab provides the undergraduate nursing student self-efficacy while advancing their clinical skills.




The Skills Lab provides patient care by allowing students to utilize: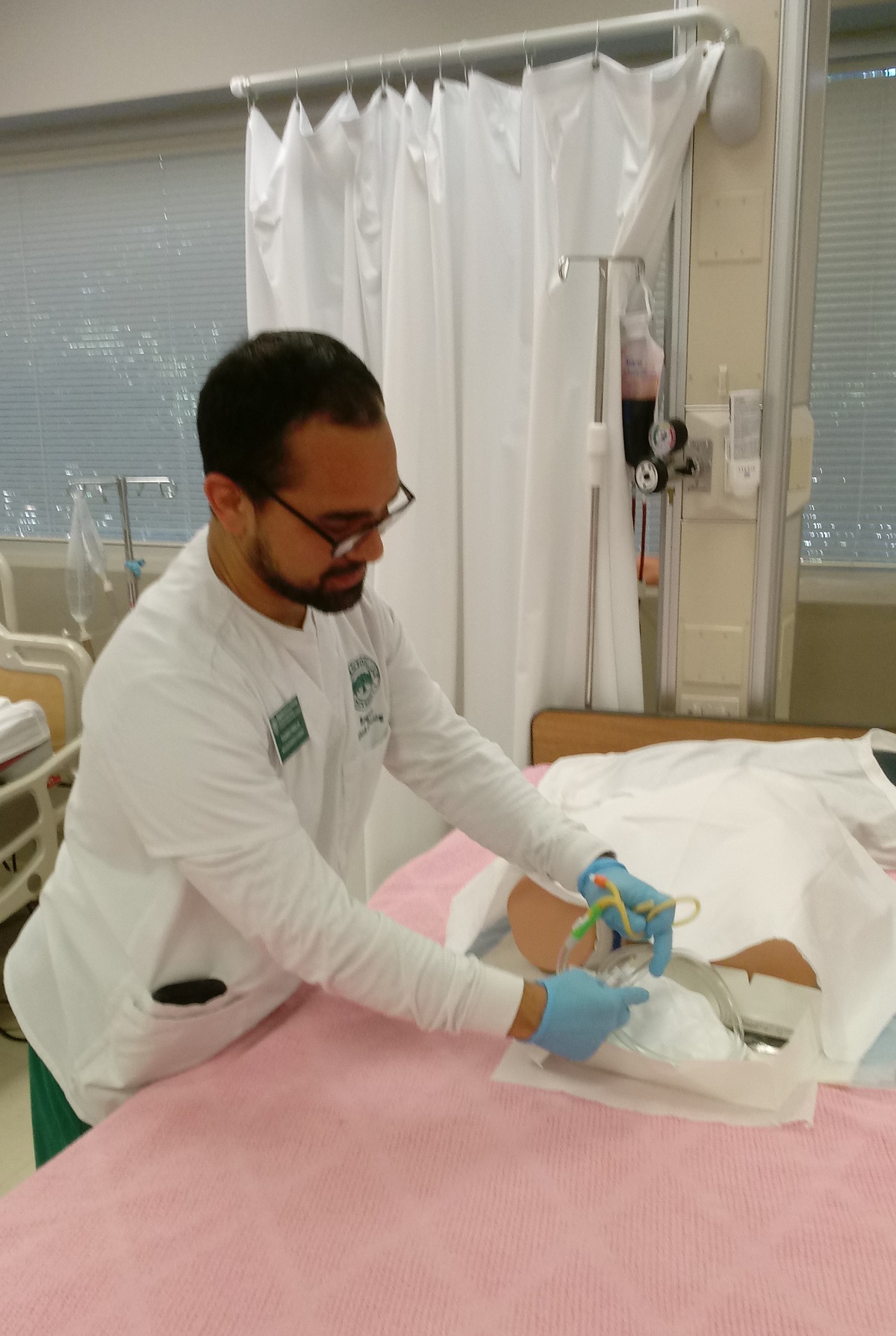 19 bed units
7 exam tables
Pelvic models for Indwelling Foley Catheterization
IV Arm with blood return
Wound Care
Central Dressing changes
Tracheostomy Care
Nasogastric tube (NG tube) feeding
Medication Carts for Adult Pharmacology
Blood Pressure/Vital Signs
Learning the fundamental nursing skills begins the scaffolding process of incorporation of curricular based simulation that is incorporated throughout the undergraduate program. The Skills Lab is set-up with 16 simulators, ranging from non-electronic to low fidelity for students to practice inpatient care of the adult. Students start withi​n practicing patient care in the skills lab as sophomores in the program and progress from taking vital signs and performing assessments to hygiene and safe transfer of patients to answering the call bell of a patient without prior report. The Skills lab faculty and staff are dedicated to maintaining a positive learning environment with a focus upon teaching students to provide safe and quality care to the adult patient population.
Clinical Skills Lab Faculty & Staff