About Arif M. Rana, Ph.D.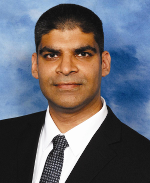 Adjunct Associate Professor, Health Informatics
Areas of Specialization
Health Care Databases and Data Mining
​Education
Ph.D., Biomedical Informatics, Rutgers University
M.S., Biomedical Informatics, Rutgers University / New Jersey Institute of Technology
M.P.H., Public Health, Nova Southeastern University
M.S., Medical Education, Nova Southeastern University
Ed.S., Language Education, Rutgers University
M.Ed., Language Education, Rutgers University
B.A., Biological Sciences, Rutgers University
Professional Information
Dr. Arif M. Rana is an adjunct faculty at the Department of Health Informatics, Brooks Rehabilitation College of Healthcare Sciences, Jacksonville University. Dr. Rana has educational background in informatics, education, and public health. He has taught a wide array of courses, including Databases in Health Care, Clinical Decision Support Systems, Introduction to Information and Communication Technologies in Health Care, Technology Resources for Health Professions Education, Special Topics in Informatics, Practicum Project, and Individual and Cultural Diversity. In addition, Dr. Rana is well versed in curriculum development and instructional design and has substantial knowledge of programming languages, including C/C++, Perl scripting, SQL, PHP as well as experience in database applications.