Office of the Provost
At Jacksonville University, the provost serves as the chief academic officer, working with the president to oversee academic policies and activities university-wide. Dr. Christine Sapienza has served as the Interim Provost at Jacksonville University since May 2018. As a direct report to President Tim Cost and the leader of the University in his absence, Sapienza is responsible for four colleges, two institutes, and the usual, diverse range of academic and research support systems. Learn more about Dr. Sapienza here.
Dr. Chris Sapienza was appointed Interim Provost and Senior Vice President of Academic Affairs on May 1, 2018. As the chief academic officer, Dr. Sapienza is responsible for ensuring the quality of undergraduate, graduate, and professional education and enhancing Jacksonville University's function as a prominent private and distinguished comprehensive university through excellence in faculty teaching, research, scholarship and service. Sapienza works together with members of the Provost Leadership team and other university leaders and faculty to frame academic priorities and policy, to allocate resources appropriately, and to oversee faculty evaluation, faculty tenure and promotion process, post-tenure review and leads the preparation of the university's annual operating budget and accreditation. Read Dr. Sapienza's full biography here.
Office of the Provost
Associate Provost
Associate Provost for Accreditation
Email address lclemen@ju.edu
Telephone number (904) 256-7718
Areas of Oversight
Colleges, Schools, and Institutes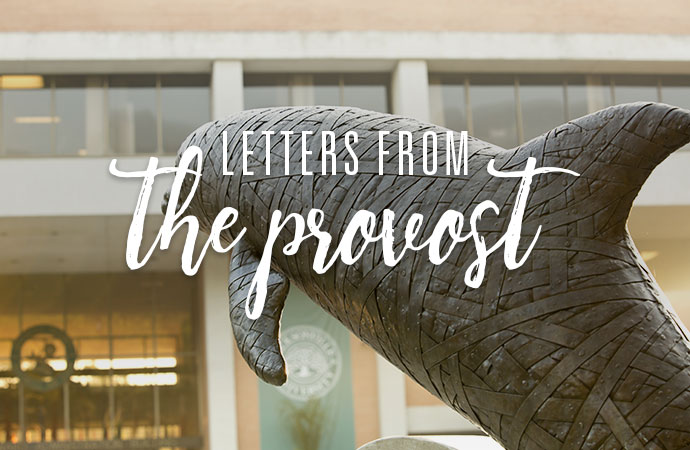 Communications Archive
Academic Leadership TransitionsApril 17, 2018
As is customary this time of year as we move toward Commencement and the conclusion of our academic year, we hold discussions with our faculty and staff leadership to outline a well-coordinated plan for the upcoming year. As a result of these discussions, we will be putting in place new leadership in several key positions.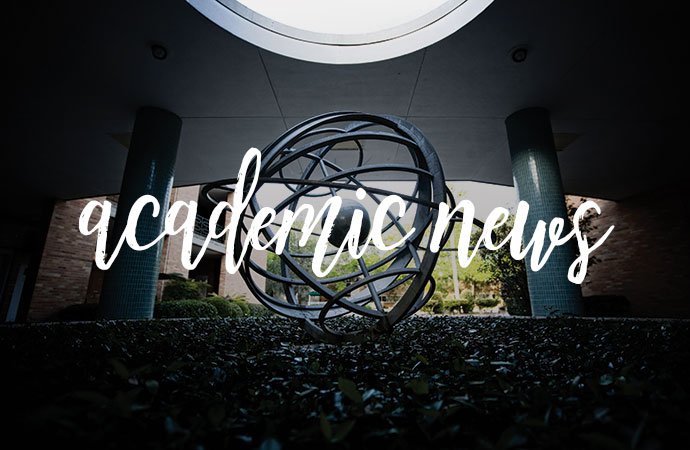 Recent Stories
Academic News Selected Headlines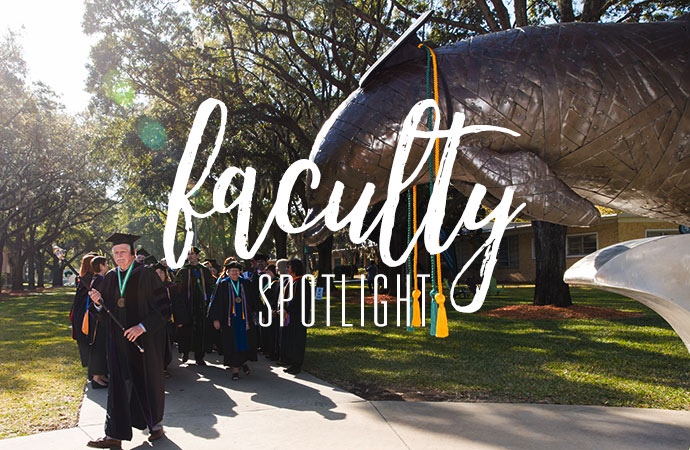 Faculty Spotlight
The Science Of May 2018
Led by Dr. Anthony Ouellette, The Science Of… is a collaboration between JU faculty, staff, students, and alumni from art, music, science, and academic technology. These collaborations also include organizations like Jacksonville Zoo and Gardens, Museum of Science and History, Giraffe Conservation Foundation, St. Johns Riverkeepers, Sea Turtle Conservancy, Mote Marine Lab, OCEARCH, and the Florida Fish and Wildlife Conservation Commission.
JU CFA team wins national research challenge, looks forward to Global Final
By Marilyn Young As the Jacksonville University team shook hands with the judges of the CFA Institute Research Challenge, Jamie Seim saw a little something in their eyes. Seim and his team members, Henry Crayton and Maria "M.J." Fueyo, had just finished their dynamic presentation in March at the Americas Regional of the annual worldwide …
JACKSONVILLE UNIVERSITY ANNOUNCES PROFESSOR OF THE YEAR
Julie S. Brannon, Ph.D., Professor and English Chair, Division of Humanities, College of Arts and Sciences, was honored Friday, March 23, as Jacksonville University's 2018-19 Professor of the Year. The much-anticipated award, and several other honors, were presented at the 60th Annual Faculty Recognition Dinner, hosted by JU's Provost and Chief Academic Officer, Dr. Donnie …
JU launches Master in Public Policy Minority Fellowship Program with City of Jacksonville
An historic initiative backed by the Mayor, Jacksonville University and key black community advocates will offer future African-American leaders a two-year JU Master in Public Policy scholarship, a city internship and job placement help that keeps their vision and talent in the community to address critical regional challenges. The Master in Public Policy Minority Fellowship …