Office of the Provost
At Jacksonville University, the provost serves as the chief academic officer, working with the president to oversee academic policies and activities university-wide. Dr. Christine Sapienza has served as the Interim Provost at Jacksonville University since May 2018. As a direct report to President Tim Cost and the leader of the University in his absence, Sapienza is responsible for four colleges, two institutes, and a diverse range of academic and research support systems.
Dr. Chris Sapienza was appointed Interim Provost and Senior Vice President of Academic Affairs on May 1, 2018. As the chief academic officer, Dr. Sapienza is responsible for ensuring the quality of undergraduate, graduate, and professional education and enhancing Jacksonville University's function as a prominent private and distinguished comprehensive university through excellence in faculty teaching, research, scholarship and service. Sapienza works together with members of the Provost Leadership team and other university leaders and faculty to frame academic priorities and policy, to allocate resources appropriately, and to oversee faculty evaluation, faculty tenure and promotion process, post-tenure review and leads the preparation of the university's annual operating budget and accreditation.
About the Office of the Provost
Dr. Sherri Jackson Vice-Provost for Academic Affairs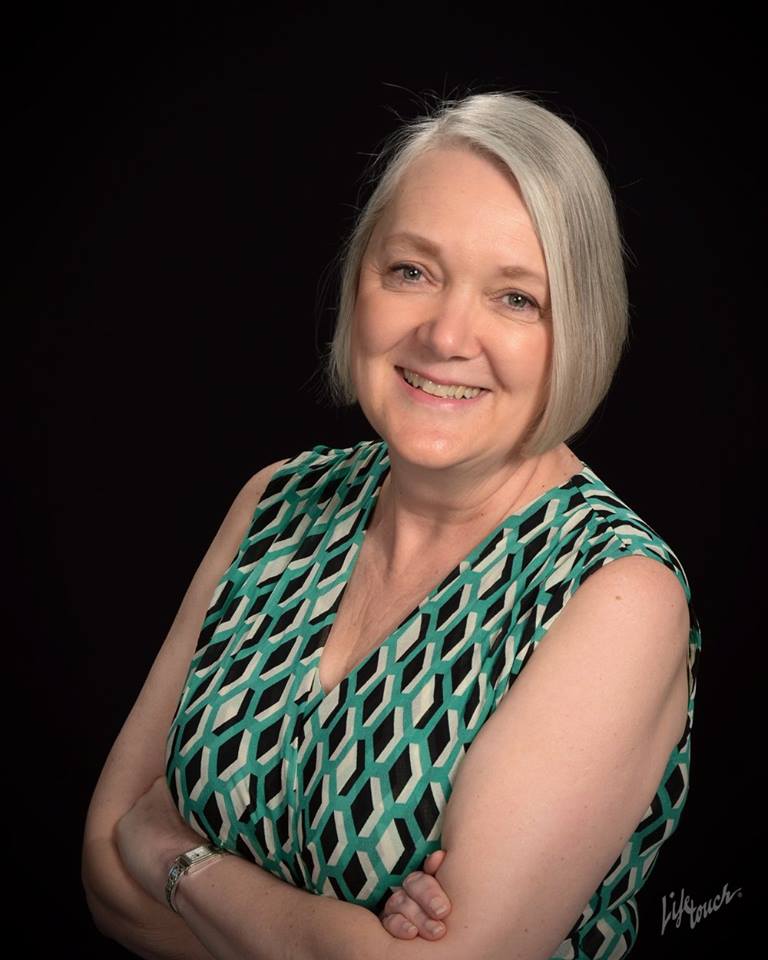 Dr. Lee Ann Clements Associate Provost for Accreditation
Colleges, Schools, and Institutes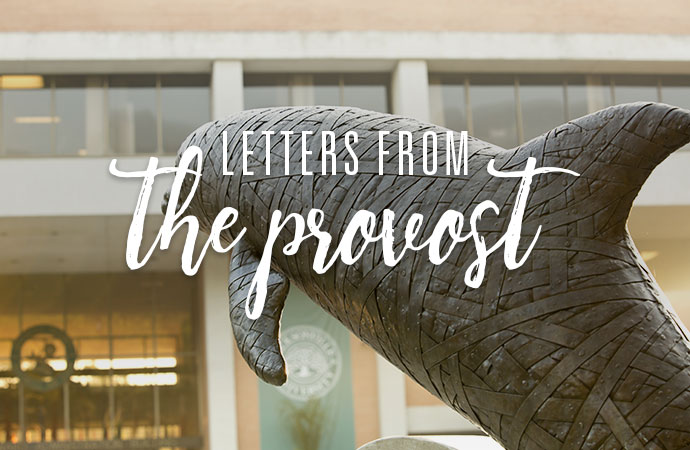 Communications Archive
Academic Leadership TransitionsApril 17, 2018
As is customary this time of year as we move toward Commencement and the conclusion of our academic year, we hold discussions with our faculty and staff leadership to outline a well-coordinated plan for the upcoming year. As a result of these discussions, we will be putting in place new leadership in several key positions.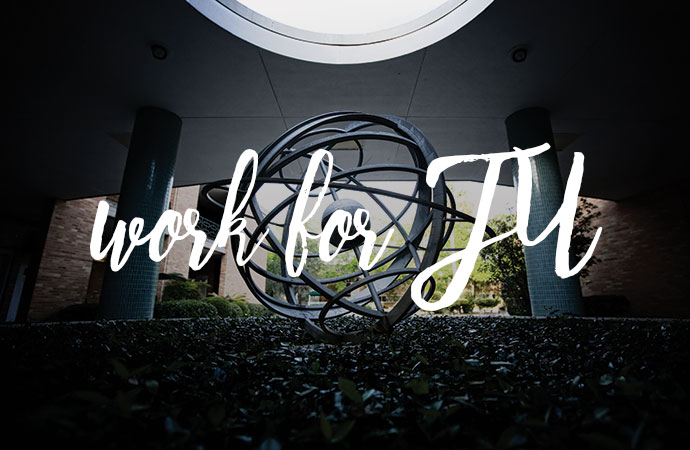 Employment Opportunities
Work for JU
There's never been a more exciting time to work at Jacksonville University.
Learn more about employment at JU and current openings from the Office of Human Resources.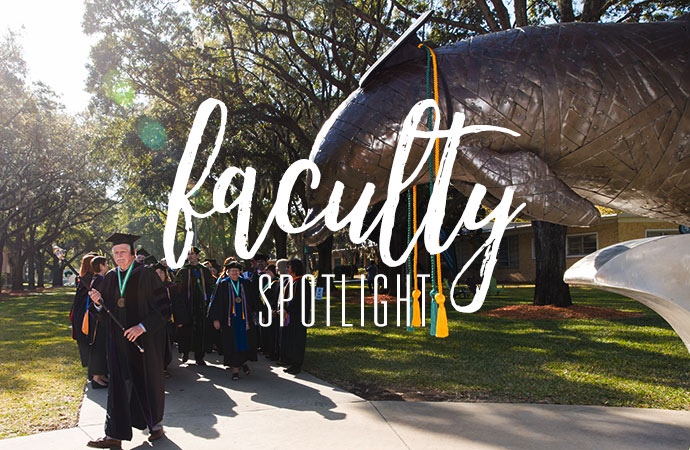 Faculty Spotlight
Pushing the Limits of Narrative Illustration
August 2018
Nicholas McNally, Assistant Professor of Illustration, is taking a break from his traditional, realistic work to perform an experiment about storytelling through illustration. What will you see?
Eppley Foundation Awards JU Professor Funding for Plant-Based Electronics Research
On June 21, The Eppley Foundation for Research awarded Jacksonville University (JU) Assistant Professor of Physics Dr. Ramesh Adhikari $24,850 in grant funding to conduct and oversee undergraduate research on the development of plant-based electronics. The Foundation was established by physical chemist Capt. Marion Eppley in 1947. Dr. Adhikari says, "Current growth in production and consumption …
River Life: St. Johns River Is Key Hatchery for Shrimp
By Dr. A. Quinton White One of the joys of living in northeast Florida is the ability to eat fresh Mayport shrimp. I was reminded of just how delicious they are earlier this week. We took our Marine Science Summer Camp, which is in its eighth year, to visit Mayport and Safe Harbor Seafood. Safe …
Count the Brave: Student Veteran Reflects on Sorrento Study Abroad
"March along, sing our song, with the Army of the free, Count the brave, count the true, who have fought to victory, We're the Army and proud of our name…" ~ from U.S. Army Anthem "The Army Goes Rolling Along" Senior communications major and student veteran Sgt. Stephen Eager said, "It was hard to leave …