Davis College of Business & Technology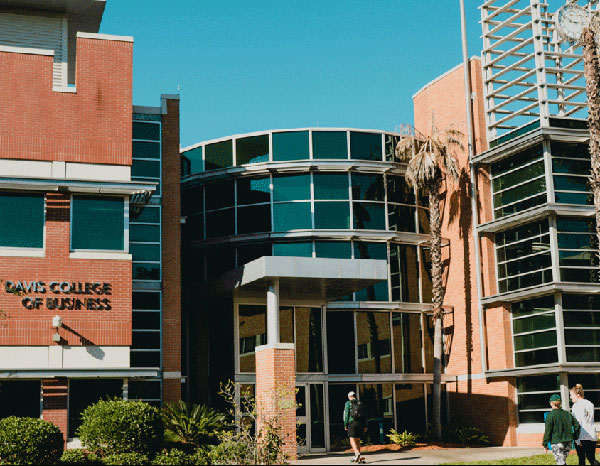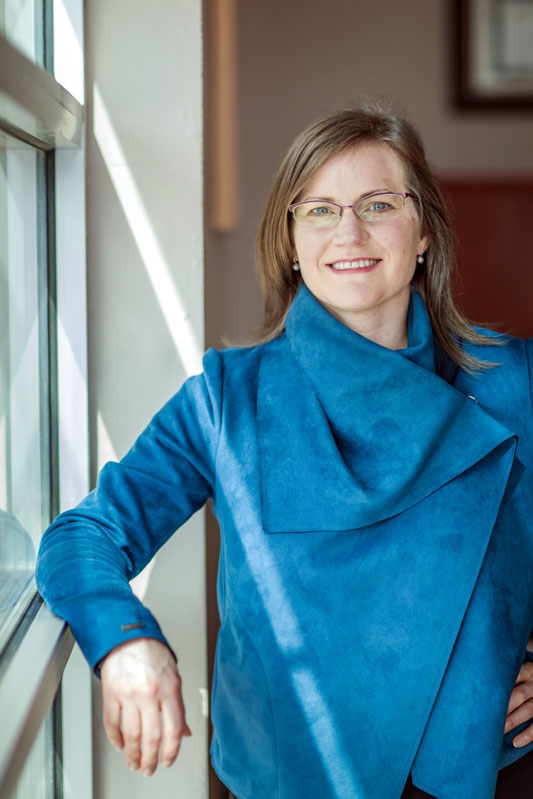 The Davis College of Business & Technology at Jacksonville is perfectly positioned at the intersection of education and industry. Across the river from the city of Jacksonville, students take advantage of strong industry partnerships that result in practical course work and applied experiences inside and outside of the classroom.
With a world class faculty, we offer a personal, individualized educational experience that prepares students for sustained career success. Our curriculum includes the knowledge and skills most sought after by employers such as critical thinking, ethical reasoning, and communication. Our graduate programs build upon the knowledge of an undergraduate degree to prepare students for enhanced career success. We are proud of the fact that our students are highly in demand as evidenced by exceptional placement rates for graduates at all levels.
Professional development tailored to the personal goals of each student is our objective, achieved through the Davis College Center for Professional Development. Students can speak with a career counselor to explore career options, take advantage of VMock software for resume review and the Big Interview platform for mock interview practice. Internships or practicum experiences are recommended and students can apply to be a part of the Phins Up career mentorship program. Graduate students may have distinct development needs so opportunities are tailored for each program and designed to help grow a professional network for upwards advancement.
I welcome you to the Dolphin family. You will be hard pressed to find a college more dedicated to enabling your success than the Davis College of Business & Technology.
Dean Barbara A. Ritter, Ph.D.
Invest in your futureBusiness your Way
Our Davis College of Business & Technology attracts the best of the best — students looking for individualized attention and mentors who are equally invested in their success. This is a place where you'll be challenged and empowered. Create one-of-a-kind combinations of majors, minors, internships, and even micro-credentials that fit your passions and open new doors.
Davis College of Business & Technology: Business your Way
Jessica -
I decided to come to JU because when I was taking my campus tour and walking around afterwards, I just encountered a lot of faculty and they were more than willing to have conversations with me, and answer any questions that I had and I really thought that, that connection with the faculty, being able to have the faculty readily available just to have conversations on the sidewalk is a really great thing about JU.
Telmo -
How the professors treat you, how they talk to you, the experience they have, they need to have 15 to 20 years of experience just to teach. You're not going to learn from a book, like this big, you are going to learn from their experience, and I think that's the coolest thing you can do.
Nyair-
Back in high school, I was looking at all possibilities. Every industry has business and so when I finish the program with my MBA in finance, I plan to go in the air force. There's many different avenues you can take it. You can do business your way.
Our record speaks for itself.Why Davis College of Business & Technology?
We are the only AACSB-accredited private business school in all of North Florida and South Georgia.
Our Aviation programs are accredited by AABI and we are a member of the FAA Air Traffic Control Collegiate Training Initiative (AT-CTI).
We maintain robust connections with the business community. Our employer partners include Florida Blue, TIAA Bank, Miller Electric Company, Bank of America, Fifth Third Bank, Dixon Hughes Goodman, Black Knight, and others.
The Davis College Center for Professional Development provides services and programming for business students to maximize their career development.
Key Contacts
Dean's Office
Barbara A. Ritter, Ph.D.
Dean, Davis College of Business & Technology
Executive Director of Career Services
Amber Korn, Executive Administration to the Dean
Office 255
Phone: (904) 256-7679
Email: akorn1@ju.edu
Contact Information Davis College of Business & Technology
Davis College of Business & Technology
Jacksonville University
2800 University Blvd N
Jacksonville, FL 32211

Email: dcob@ju.edu