Top 25
About the Top 25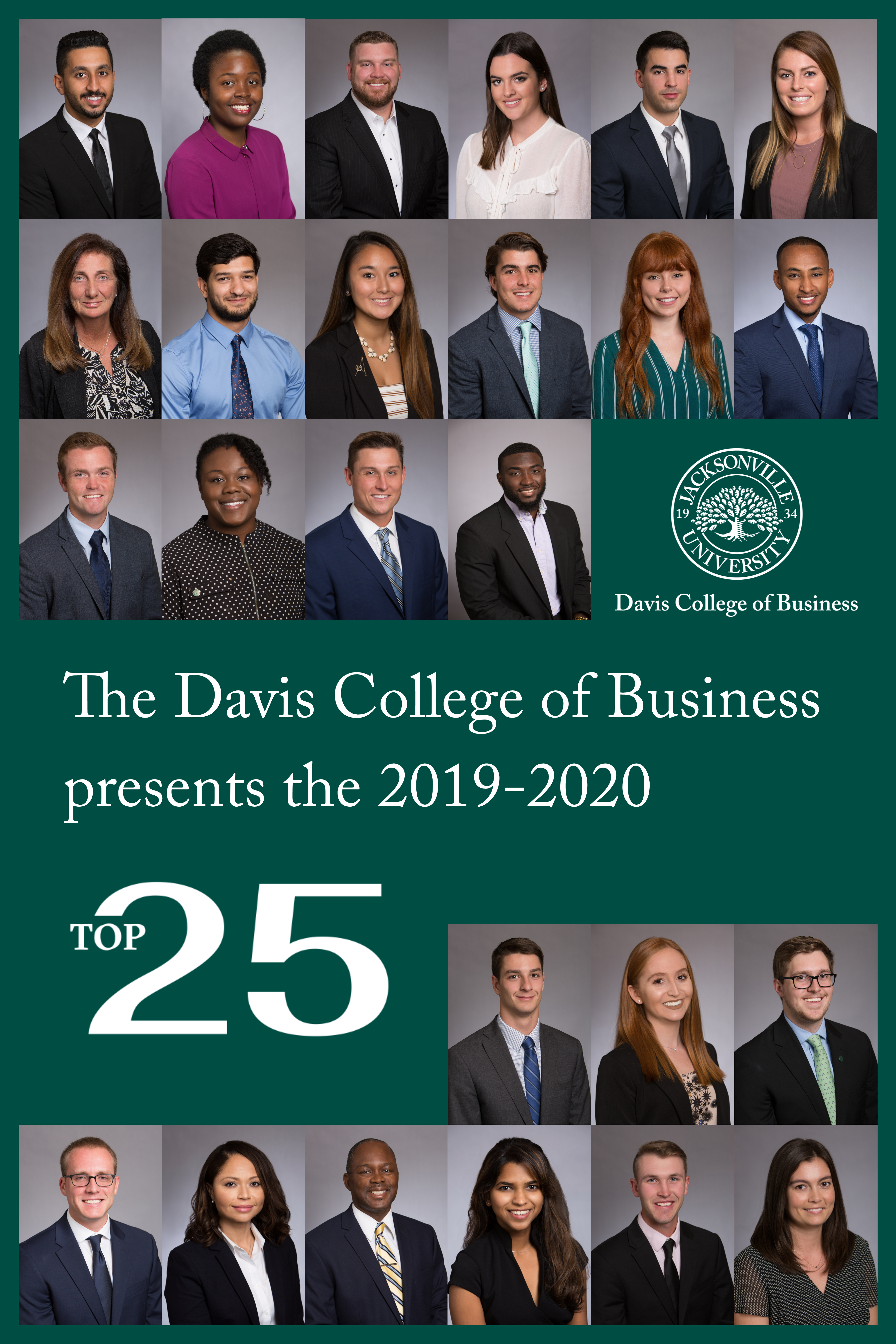 Each year the Davis College of Business recognizes its most talented future business leaders with the prestigious list of Top 25 undergraduate, MBA, MSOL and MSABA graduate business students. Selected by a council of academic leadership and staff within the College, each student has earned his or her place in this elite group through outstanding academic performance, leadership, character and an unstoppable drive to succeed. The Davis College of Business Top 25 are excellent communicators and collaborators, who can solve complex problems, make sound decisions and take calculated risks based on real-time data and resources. Top 25 students frequently work in diverse teams to achieve a common goal or execute real-world projects that deliver results for major companies in Northeast Florida.
We are proud to present the Top 25 business students for the 2019-20 academic year -- a group that includes accomplished student-athletes, leaders within Greek organizations, and members of various honor societies. This year's exceptional Top 25 students come from all over the world. They volunteer in their communities and churches. Some are fathers and mothers working full-time jobs while excelling in school. We are confident the future is very bright for these remarkable students.
Congratulations to all of the 2019-20 Top 25 students here at the Jacksonville University Davis College of Business!
Meet the Top 25
---
---
---
---
---
---
---
---
---
---
---
---
---
---
---
---
---
---
---
---
---
---
---
---
Honorable Mentions
Mairead Boylan
Ethan Hull

Jennifer Kinsey
Victoria Malec

Abigail Roskind
Casey Sullivan