Davis Leadership Forum
What is the Davis Leadership Forum?
The Davis Leadership Forum speaker series provides opportunities for discussion through business and life-enriching topics while creating networking opportunities for JU business students and the Jacksonville business community.
Our vision is to be a leading Biz Center for Community Engagement.
Our mission is to develop great leaders that are collaborative and ethical but are also are inspired to lead people to be socially responsible and engaged in our communities.
Davis Virtual Leadership Speakers Forum Spring 2021
Our focus in this series of speakers is Leadership, Ethics and Personal Branding in a changing environment.

Development of leaders in high-performing organizations requires a combination of theory and practice using modern tools. In this fall leadership series, you will learn how to reinvent yourself as a BIZ leader and develop a personal brand.
---
Links to the speaker events are provided to all Davis graduate students. Watch your email for your invitation.


Career Development Workshops
Career Management will be hosting two virtual workshops in preparation for the upcoming Career Showcase! Today at 2 pm, The CSI Companies will be hosting a workshop on professional branding and tomorrow, Wednesday, at 2pm, Enterprise Holdings will be hosting a workshop on virtual interviews and etiquette. Don't miss out!
Register via Handshake
Professional Branding with The CSI Companies
Tuesday, February 16th, 2021: 2:00pm – 3:00pm


Virtual Interviews & Zoom Etiquette with Enterprise Holdings
Wednesday, February 17th, 2021: 2:00pm – 3:00pm


-------------------------------------------------------------------------------------------------------------------------------------------------------------------------------------
Thursday, Feb. 4th, 2021
9:30am - 10am
Barbara Ritter, Ph.D.
Dean of Davis of College of Business and Executive Director of Career Services
Davis College of Business
-----------------------------------------------------------------------------------------------------------------------------------------------

Barbara Ritter is dean of the Davis College of Business and Executive Director of Career Services at Jacksonville University. She is an expert in the field of organizational behavior and management education with more than 70 publications and presentations in this area. Barbara has experience consulting in the areas of organizational culture, human resource policies, employee satisfaction, selection and promotion, performance appraisal and development, and data collection and analysis. She is a recipient of a number of awards including the Beta Gamma Sigma Outstanding Chapter Advisor, the Horry County Stardust Award for Outstanding Contribution, and the MOBTS Peter Frost Mentoring Award, which acknowledges individuals who are distinguished as gifted teachers and scholars and who unselfishly impart these gifts through mentoring students, colleagues and associates. In 2020, Barbara was recognized by MOBTS with the David L. Bradford Outstanding Educator Award, which acknowledges a person with consistently demonstrated achievement over a lifetime, focusing on teaching and learning excellence. She earned a master's degree and a Ph.D. in industrial and organizational psychology from the University of Akron.
---
Past Speakers
Nathaniel P. Ford
​Chief Executive Officer, Jacksonville Transportation Authority
He has an Executive MBA from Jacksonville University.
Nathaniel P. Ford Sr. is the consummate transportation professional. His distinguished career spans more than three decades, including a combined 14 years as CEO of the Jacksonville Transportation Authority (JTA), the San Francisco Municipal Transportation Agency (SFMTA), and the Metropolitan Atlanta Rapid Transit Authority (MARTA).
​ Mr. Ford has built a legacy on organizational leadership, fiscal acumen, and innovation. He is a champion of multimodal transportation, walkable neighborhoods, public-private partnerships, and transit-oriented development.
​He is an expert on industry best practices and has gained insight on international transportation issues by participating in trade missions to Australia, China, France, New Zealand and Russia, and recently lead a delegation to Cuba.
​Mr. Ford is also a visionary who embraces change and technological advances that promote sustainability as demonstrated by the recent public-private partnership negotiated for JTA's Compressed Natural Gas operations facilities.
​He is currently on the Board of Directors of the Jacksonville Chamber of Commerce, Goodwill Industries, United Way of Northeast Florida, and serves as Vice Chair for the Transportation and Expressway Authority Membership of Florida (TEAMFL). Ford is a member of the American Public Transportation Association Board of Directors Executive Committee, and served as Chair of the Jacksonville 2015 Step Out: Walk to Stop Diabetes Campaign.
​He has received numerous awards for his ambitious programs and initiatives over the span of his career, with the latest being the "White House Champions of Change" from the U.S. Department of Transportation Secretary, Anthony Foxx. He was also named "Ultimate CEO" from the Jacksonville Business Journal and received the Clanzel T. Brown Award for diversity programming. Ford's administration has also received several noteworthy awards, to include: 2014 Big Turnaround Organization, the Florida Planning and Zoning Association for Route Optimization Initiative; and the APTA Gold Safety Award.
​Nathaniel P. Ford Sr. has a Bachelor of Applied Science Degree in Organizational Leadership from Mercer University. He is a graduate of the Executive Development Consortium Program at Emory University and also received executive education from the John F. Kennedy School of Government at Harvard University.


---

Monica Peck
Senior Vice President, Black Knight Financial Services
She has an Executive MBA from Jacksonville University.
Monica Peck serves as Senior Vice President of Enterprise Program Management for Black Knight, Inc. (NYSE: BKI), a premier provider of integrated software, data and analytics to the mortgage industry. Monica is responsible for the Enterprise Program Management Office, which includes design and strategic roadmap, program management and governance, and portfolio management. In addition, her team supports enterprise-level reporting and analytics.
Prior to joining Black Knight, Monica served as Assistant Vice President for SunTrust Banks, Inc. where she served in various leadership roles within Human Resources; Training and Development; Marketing; Finance and Accounting; Asset and Liability Management; and Information Technology.
Monica earned a bachelor's degree in Economics from Stony Brook University and a Master in Business Administration from Jacksonville University.
---
Tom Peterson​​​
Retired - Chief of Staff: Sales Management Operations​, Black Knight Financial Services; Chair EAB Strategic Initiatives Subcommittee. He has an Executive MBA from Jacksonville University.
Tom Peterson is Chief of Staff and responsible for Sales Management Operations for Black Knight Financial Services. As Chief of Staff, Tom works closely with the company's CEO and provides executive-level support for a multitude of strategic initiatives. Tom is also responsible for sales management operations, which includes strategic planning and account management and reporting.
Before moving into the role of Chief of Staff, Tom served as Senior Vice President for Lender Processing Services' (LPS) Office of the Enterprise, where he was responsible for sales strategy and account management, focused on the company's top 50 clients. Before joining LPS, Tom served as Senior Vice President, Operations, and Support at Fidelity National Information Systems (FIS).
While at FIS, Tom led the company's customer support division, PowerCell. Under his leadership, PowerCell earned numerous awards, including Frost & Sullivan Customer Contact Excellence; American Business Best Support Organization; Help Desk Institute Team Excellence; and Mortgage Technology Excellence. In 2006, Tom was the recipient of the prestigious Stevie Award for the Best Customer Service Executive.
Tom is a 25-year veteran of the U.S. Navy Reserves, retiring as a Captain in 2010. He has served as a Commanding or Executive Officer of numerous units and has received numerous medals for his service. Tom earned his Bachelor of Arts and Master of Arts degrees from Iowa State University. He also has an Executive MBA from Jacksonville University. He currently serves on the Advisory Board of the Jacksonville University, Davis College of Business.​
Accelerating eCommerce
Anthony Soohoo
SVP & Group General Manager, eCommerce Home Group Walmart Inc.
Anthony Soohoo is responsible for accelerating Walmart's U.S. eCommerce growth in the Home category across Walmart.com, Jet.com and Hayneedle. Prior to Walmart, Anthony founded and served as CEO at Dot & Bo, one of the fastest growing commerce companies from 2013 to 2015 with 8+mm members and 16x growth in revenue. The brand became the first home furnishings brand for the millennial generation. Through a story-centric curated experience that encourages product discovery and engagement, Dot & Bo transformed the way people decorate their homes. The company is now a part of Alibaba-backed OpenSky.
Previously, Soohoo served as Senior Vice President and General Manager of the Entertainment Division at CBS Interactive which included CBS.com, CBS Audience Network, TV.com, The Insider.com, Chow, Chowhound, UrbanBaby, and CBS Interactive Web Original Studio. During his tenure, Soohoo helped grow the CBS Interactive Entertainment Division into the largest online television network in the industry. He joined CBS with its acquisition of Dotspotter, one of the fastest growing online communities where he served as Co-Founder and CEO. Prior to Dotspotter, Soohoo held product and leadership roles at Yahoo!, Inktomi and Apple.
Soohoo earned his bachelor's degree from the University of California, Davis and an MBA from Harvard Business School. He has been featured in TechCrunch's Top 40 list and The Hollywood Reporter has selected him as one of the top 50 executives leading the charge in new media. He resides in Palo Alto with his wife and two kids.
JU and Siena College Food Marketing Panel Discussion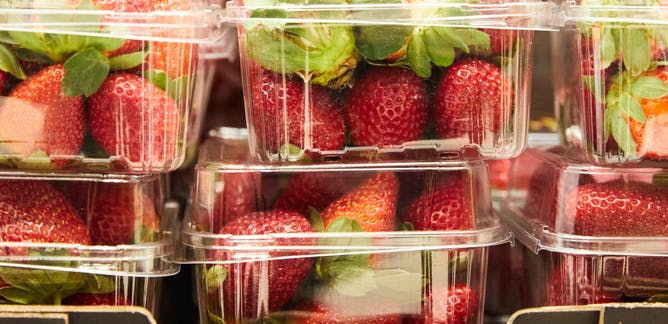 Join us in exploring the vast world of food marketing as it relates to product, industry, customer, and leadership trends. Representatives from Clorox, Pepsico, Kellogg's and others will lead the discussion.
AmazonFresh and Prime Now with April Lane 2019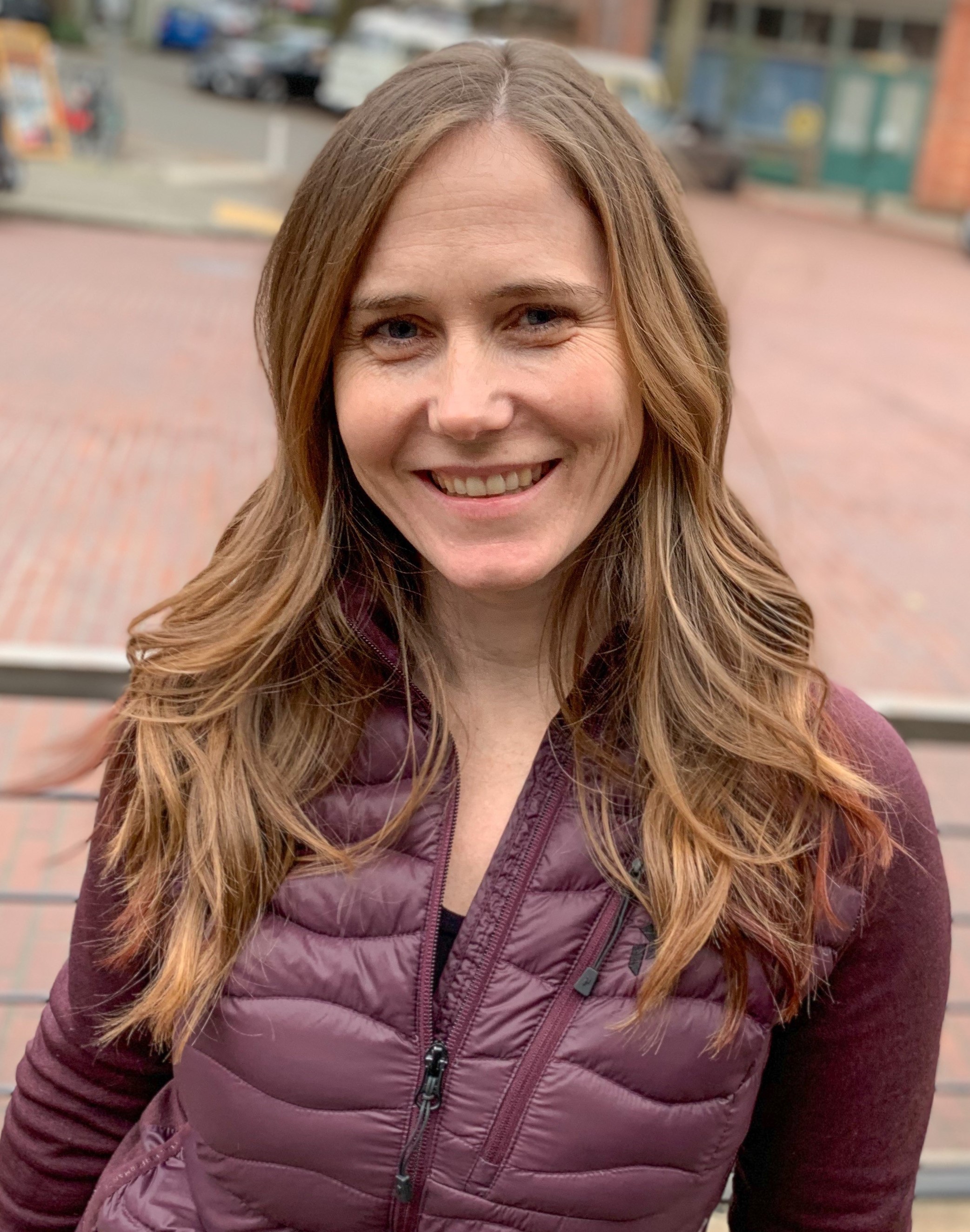 April Lane is the Perishables, Private Label and Pickup Category Leader for AmazonFresh and Prime Now. Her team is responsible for the buying, supply chain, and marketing of Dairy, Deli, Bakery, Prepared Meals, Meal Kits, and Private Label products across Amazon's grocery business, in addition to the day-to-day operations of Fresh Pickup. Join us for lunch as we continue the discussion of food marketing and industry trends with our keynote speaker, April Lane.