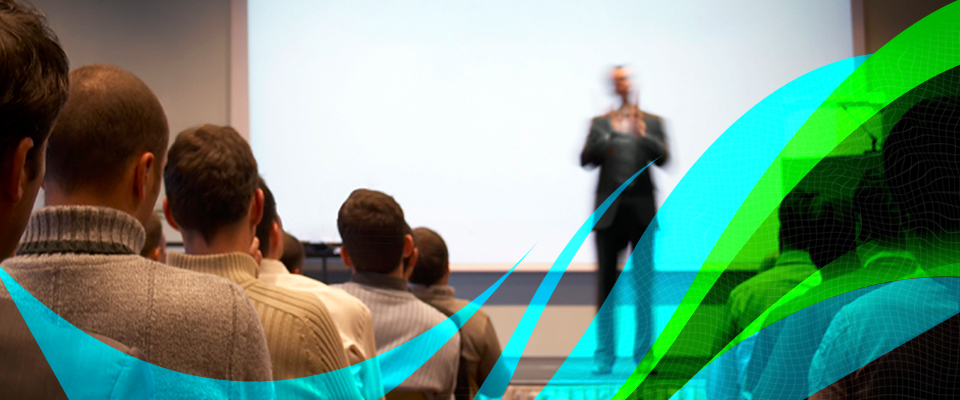 Davis Executive Career Coaching Series Spring 2022
Having a trusted adviser, such as a Davis executive career coach, is a secret weapon of executives across Jacksonville and beyond, but you don't have to be a member of the C-suite to take advantage of this opportunity. Attend the Davis Executive Career Coaching Series at Jacksonville University to learn more on how to develop your career path.  In this series, students are introduced to the careers of a variety of successful executives and leaders who will encourage them to discover their own personal career goals and reflect upon their development and networking needs.
Links to the speaker events are provided to all Davis graduate students. Watch your email for your invitation.
Upcoming Series Speakers
Friday, April 8, 2022 at 11:15 am - 12:15 pm
Kent R. Thielen
M.D. Vice President, Mayo Clinic & Chief Executive Officer, Florida
Dr. Thielen is vice president, Mayo Clinic, and CEO of Mayo Clinic in Florida. Dr. Thielen previously served as chair of the Mayo Clinic Department of Radiology in the Midwest, a position that he held from 2013–2018. He also served as the chair of the Division of Neuroradiology in the Department of Radiology at Mayo Clinic in Rochester from 2004–2013.
Dr. Thielen has a strong personal interest in innovative practice development, including the development of new technologies and delivery of imaged-guided spinal and neuroendovascular therapies. He also spearheaded the development and implementation of multiple innovative image-guided procedures in the cerebrovascular and spinal image-guided interventional practices.
A member of the Mayo Clinic staff for the past 22 years, Dr. Thielen also serves as a professor of Radiology in the Department of Radiology. He is a diplomat of the American Board of Radiology with additional Certificate of Added Qualifications in Neuroradiology.
Friday, April 8, 2022 at 1:30 pm
Eric K. Mann
President and CEO of YMCA of Florida's First Coast
 Since July 2011, Eric Mann has served as President and CEO of the YMCA of Florida's First Coast in Jacksonville, FL. Prior to his arrival in Jacksonville, Eric was:
President & CEO of the YMCA of Greater Pittsburgh (2003-2011)
Senior Vice President and COO of the YMCA of Greater Charlotte (2000-2003)
Vice President of Operations/Special Services of the YMCA of Greater Charlotte (1998-2000)
Associate Vice President for the YMCA of Greater Cincinnati (1994-1998)
Branch Executive at the Westchester YMCA in Los Angeles (1989-1994)
Eric's prior YMCA experience also included positions as Associate Executive Director at the Weingart Urban Center in Los Angeles; Senior Director at the New Haven Central YMCA in Connecticut and Youth Director at the Market Street YMCA in Asheville, NC in 1981. Eric obtained a Bachelor of Science degree in Recreation with a minor in Psychology from Mars Hill University, Mars Hill, NC.
Past Speakers
Friday, March 4, 2022 at 11:15 am - 12:15 pm
D

aniel Davis
President and CEO of Jax Chamber
 Daniel was named President and CEO in 2013 and his focus on promoting business-friendly policy, growing an entrepreneurial culture and reaching out to our entire community has led to significant membership increases during his tenure. Under Daniel's leadership, the JAX Chamber was one of four national finalists for the Association of Chamber of Commerce Executives 2016 Chamber of the Year Award.
Daniel has in-depth knowledge of a wide range of business issues, and he is dedicated to further growing our local economy. Prior to joining the Chamber, Daniel was executive director of the Northeast Florida Builders Association (NEFBA), Florida's largest local membership trade association representing the building and construction industry in Duval, Clay, Nassau and St. Johns Counties.
Daniel previously served on the Jacksonville City Council and was elected President of the Council in 2007 – the youngest person to serve in this capacity. In addition to leading the JAX Chamber, he served in the State House of Representatives representing District 15, which encompasses parts of Duval County.
Friday, February 4, 2022 at 11:15 am - 12:15 pm
Cindy S. Stover
Market President – TD Bank North Florida
Cindy S. Stover is the North Florida Market President for TD Bank, America's Most Convenient Bank®. As Market President, she has leadership responsibilities over the Jacksonville, Gainesville, Daytona Beach and Ocala areas of Florida. Cindy is responsible for the successful operational management of Commercial banking while providing leadership and guidance for TD Bank's North Florida overall strategic and market performance.
Cindy is a career banker with over 38 years in the industry. Having led Mercantile Bank, now TD Bank, for over twenty years, Cindy previously spent 17 years with Barnett Bank/Bank of America, in the Jacksonville area, where she assumed many leadership roles, including Commercial Bank Team Leader and Small Business and Professional Executive Manager
Friday, November 5, 2021 at 1:15 pm - 2:10 pm
Nathaniel P. Ford
Chief Executive Officer, Jacksonville Transportation Authority
He has an Executive MBA from Jacksonville University.
Nathaniel P. Ford Sr. is the consummate transportation professional. His distinguished career spans more than three decades, including a combined 14 years as CEO of the Jacksonville Transportation Authority (JTA), the San Francisco Municipal Transportation Agency (SFMTA), and the Metropolitan Atlanta Rapid Transit Authority (MARTA).
Mr. Ford has built a legacy on organizational leadership, fiscal acumen, and innovation. He is a champion of multimodal transportation, walkable neighborhoods, public-private partnerships, and transit-oriented development.
He is an expert on industry best practices and has gained insight on international transportation issues by participating in trade missions to Australia, China, France, New Zealand and Russia, and recently lead a delegation to Cuba.
Mr. Ford is also a visionary who embraces change and technological advances that promote sustainability as demonstrated by the recent public-private partnership negotiated for JTA's Compressed Natural Gas operations facilities.
He is currently on the Board of Directors of the Jacksonville Chamber of Commerce, Goodwill Industries, United Way of Northeast Florida, and serves as Vice Chair for the Transportation and Expressway Authority Membership of Florida (TEAMFL). Ford is a member of the American Public Transportation Association Board of Directors Executive Committee, and served as Chair of the Jacksonville 2015 Step Out: Walk to Stop Diabetes Campaign.
He has received numerous awards for his ambitious programs and initiatives over the span of his career, with the latest being the "White House Champions of Change" from the U.S. Department of Transportation Secretary, Anthony Foxx. He was also named "Ultimate CEO" from the Jacksonville Business Journal and received the Clanzel T. Brown Award for diversity programming. Ford's administration has also received several noteworthy awards, to include: 2014 Big Turnaround Organization, the Florida Planning and Zoning Association for Route Optimization Initiative; and the APTA Gold Safety Award.
Nathaniel P. Ford Sr. has a Bachelor of Applied Science Degree in Organizational Leadership from Mercer University. He is a graduate of the Executive Development Consortium Program at Emory University and also received executive education from the John F. Kennedy School of Government at Harvard University.
Friday, October 8, 2021 at 1:15 pm - 2:10 pm
Marty Chomiak
Marty Chomiak is New Jersey native, who came to Jacksonville University and graduated in 1981 with a Bachelor of Science Degree in Marketing and Management. Active college life to include Student Government President and member of Phi Delta Theta fraternity. Postgraduate Study at Columbia University Business School – Strategic Marketing
Joined Procter and Gamble and completed JU MBA degree 1984. A BIG YEAR – new degree, new job (Johnson & Johnson), married college sweetheart – Cynthia B. Chomiak ('83) and bought a house in Ft Caroline. In '86, daughter (Catherine) came along, who now lives in Abu Dhabi and works as a journalist & producer for CNN International. Two years later, along comes son Christopher who lives in NYC and works for a hedge fund.
J&J career has spanned 36 years and covered positions of increasing responsibility and complexity:
Sales, Sales Management, Training / Development
Corporate account director for all J&J - covering NYC
International Market Development responsible for Asia Pac
Business Unit - Board Member
Led a special assignment in China for 2 years
Returned to NJ to lead a fledgling surgical group and grew it over 10 years
Opportunity to transfer to J&J Vision Care in Jacksonville
Global Strategic Marketing – Emerging Technologies
Friday, September 10, 2021 at 3:45 pm - 4:45 pm
Tim Cost
President Jacksonville University
President Cost, a 1981 Magna Cum Laude Jacksonville University graduate, received his MBA in Finance and Economics from the William E. Simon School of Business at the University of Rochester, and is a graduate of Harvard University's Presidential Seminar. As a collegiate athlete and four-year letterman on the JU baseball team, he is one of the top 10 winningest pitchers in JU Baseball and, as a freshman in his first NCAA appearance, pitched the only 9-inning no-hitter in JU history.
Building on the education he received at JU, President Cost crafted an impressive foundation as an experienced business leader, adding to his academic credentials acquired skills in marketing, strategy, public policy, capital markets, crisis and issues management, investor relations, government affairs, business development, philanthropy, brand and corporate communications, customer outreach and retention, mergers and acquisitions, regulatory affairs, corporate social responsibility, reputation management and alliance development--all within the realm of FORTUNE 500 company experiences.
Throughout his career, President Cost was part of successful senior management teams known for their innovation (FORTUNE's "Most Innovative Companies"), optimal workplace environments ("Best Places to Work"), inclusion ("Best Places for Women," "Best Places for Hispanics" and others) and progressive management ("Most Improved U.S. Investor Relations Program"), among others.
Friday, August 20, 2021, 1:30 - 2:30 pm
Monica Peck
Senior Vice President, Black Knight Financial Services
She has an Executive MBA from Jacksonville University
Monica Peck serves as Senior Vice President of Enterprise Program Management for Black Knight, Inc. (NYSE: BKI), a premier provider of integrated software, data and analytics to the mortgage industry. Monica is responsible for the Enterprise Program Management Office, which includes design and strategic roadmap, program management and governance, and portfolio management. In addition, her team supports enterprise-level reporting and analytics.
Prior to joining Black Knight, Monica served as Assistant Vice President for SunTrust Banks, Inc. where she served in various leadership roles within Human Resources; Training and Development; Marketing; Finance and Accounting; Asset and Liability Management; and Information Technology.
Monica earned a bachelor's degree in Economics from Stony Brook University and a Master in Business Administration from Jacksonville University.