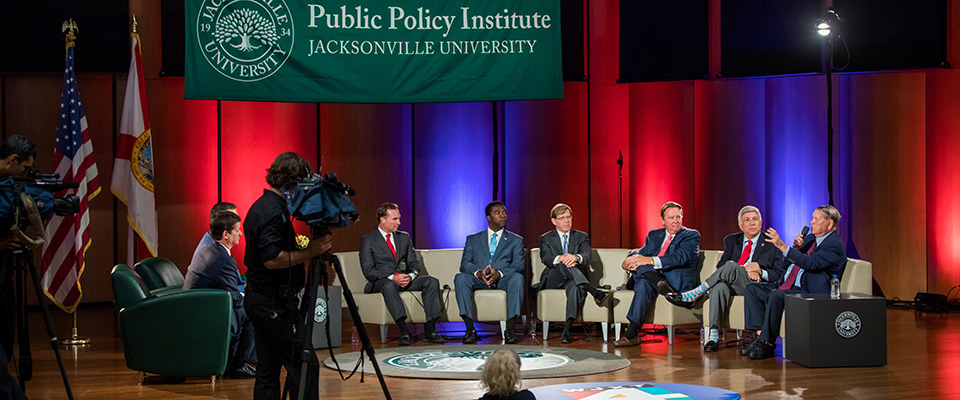 Public Policy Institute At Jacksonville University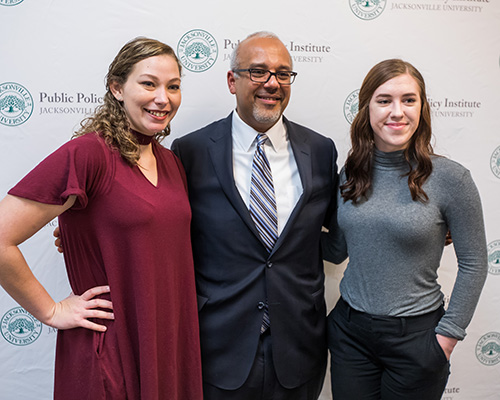 Academic Programs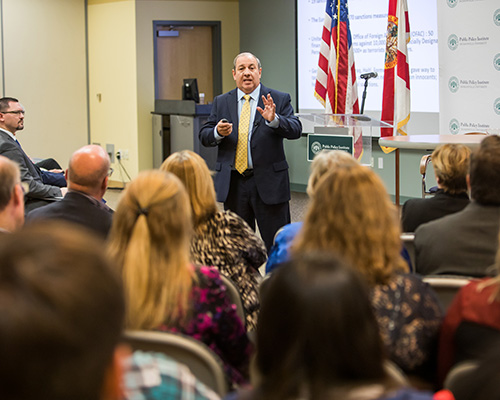 Policy Programs & Events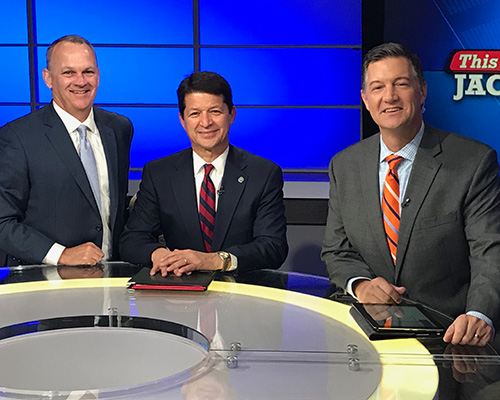 Community Engagement
Public Policy Institute
Related Links
Contact
Public Policy Institute
Davis College of Business
2800 University Blvd N
Jacksonville, FL 32211
The Jacksonville University Public Policy Institute seeks to play a leading and stewardship role in shaping the future of Florida and the nation through:
Educating, training, and preparing a new generation of leaders in public policy, politics, and leadership;
Providing a preeminent and neutral gathering place for public policy education, discussion, and debate; and
Solving community problems.
The Public Policy Institute blends classroom discourse and experiential learning in the Master in Public Policy degree. Our students gain fundamental knowledge in policymaking, leadership, critical thinking, legal processes, political science, public finance, ethics and communications skills critical to top influencers and thought leaders.
We are passionate for making a difference in any industry, across public, private, and non-profit sectors. As the oldest and largest private university in north Florida and south Georgia, Jacksonville University seeks out world-shapers, innovators, collaborators, frontrunners, risk-takers, and pacesetters.
Programs & Degrees
Jacksonville University is the place in Florida to get a Master in Public Policy (MPP) degree and prepares students for leadership and diverse career opportunities in the public, private, and non-profit sectors. In addition to the 48-credit MPP degree, the Institute also offers three dual degree programs:
Cohorts begin each fall, and coursework can be completed full-time or in our evening program.
Connect With Us
2018 Annual Hesburgh Lecture Unpacks Foreign Policy in North Korea & Iran
Students of public policy and other guests discussed the complexities of U.S. sanctions, diplomacy, and foreign policy tactics in North Korea and Iran. The Nov. 8 lecture given by Dr. George A. Lopez of the University of Notre Dame marks …