About the Institute
Board of Advisors
​​​​​​​​​​The 27-​member, nonpartisan Institute Board of Advisors is a diverse cross section of some of Florida's most respected and successful business, civic, and community leaders. It includes CEOs from private, public, or non-profit organizations; the former Chairman of the State Board of Education; past presidents of the Jacksonville Bar Association; a former President of the American Medical Association; the Chairman of St. Vincent's HealthCare system; the first Chairman of the Jacksonville Children's Commission; leaders of several multi- billion dollar companies; a former Jacksonville Mayor; and industry and public leaders in education, finance, banking, public infrastructure, healthcare, transportation, and other areas.
Jump to...
Our Advisors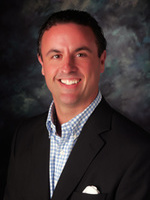 Fernando J. Acosta-Rua
Fernando Acosta-Rua is President and CEO of Pet Paradise. His involvement with Pet Paradise began in 2004 when he led an investment group to invest in the company. He joined the Board of Directors in 2005 and, in 2007, he joined the team as Chief Operating Officer. Mr. Acosta-Rua has played a key role in accelerating the growth of Pet Paradise from three pet resorts with 45 employees in northeast Florida to more than 700 employees across seven states and 27 resorts. Prior to joining Pet Paradise, Mr. Acosta-Rua spent seven years in Private Equity working with FondElec Group and L&L Capital Partners, two CT based Private Equity firms. Previously he ran several family-owned businesses in Costa Rica, then worked for BellSouth International in Atlanta. Mr. Acosta-Rua serves on several Boards including as Chairman of Community Hospice of Northeast Florida, Vice Chairman of the Board of Trustees of The Bolles School, the Board of Advisors at the Jacksonville University Public Policy Institute, and President of The Acosta-Rua Family Foundation. Mr. Acosta-Rua received his Bachelor of Science Degree from the University of Florida College of Journalism and Communications, and his Master in Business Administration from Northwestern University.
---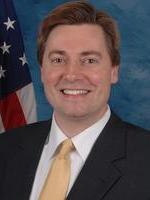 The Honorable Jason Altmire
Dr. Jason Altmire is the President and Chief Executive Officer of Career Education Colleges and Universities, the largest national trade association representing the career education sector of higher education. Jason Altmire is author of the book 'Dead Center: How Political Polarization Divided America and What We Can Do About It'. He is also a former Senior Vice President of Public Policy, Government, and Community Affairs for Florida Blue. Prior to joining Florida Blue, Altmire served three terms as a United States Congressman in Washington, D.C. Before being elected to Congress, he led the Department of Government Relations and Community Health at the University of Pittsburgh Medical Center. Earlier in his career, he helped lead the legislative effort for the Federation of American Hospitals in Washington, D.C. and served as an Adjunct​ Professor at George Washington University, focusing on politics and policy. He currently serves on the Board of Directors of Unite America, and the advisory boards of the AmerisourceBergen Foundation, the U.S. Global Leadership Coalition, the Washington Political Film Foundation, and the Center for Effective Lawmaking at the University of Virginia. Jason Altmire holds a Bachelor of Science Degree in Political Science from Florida State University, a Master's Degree in Health Services Administration from George Washington University, and a Doctorate in Business Administration from the University of Florida.
---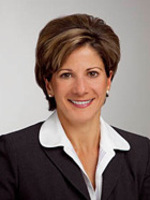 Giselle Carson, Esquire
Giselle Carson is a shareholder with Marks Gray, P.A. practicing primarily in the area of immigration law representing employers and individuals. She is a former President of the Jacksonville Bar Association. Ms. Carson served as General Counsel of the Jacksonville Chamber of Commerce and is a member of its Board of Directors. She serves on the Jacksonville Aviation Authority Board and is a graduate of Leadership Florida and Leadership Jacksonville. She has received many distinguished recognitions including an AV peer review rating from Martindale-Hubble, Jacksonville Lawyer of the Year (2013) and Top Rated Immigration Attorney by ALM and Martindale-Hubbell. She was born in Cuba and is fluent in Spanish and French. She is a marathoner and two time Ironman triathlon finisher. In 2015 she will have completed all six World Marathon Majors. She is married to Jeff, a physical therapist, marathoner, and triathlete. She received her bachelor's degree in Physical Therapy from McGill University, Montreal, Canada and a J.D. with high honors, from Florida Coastal School of Law, Jacksonville, Florida.
---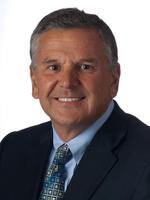 Gary Chartrand
Gary Chartrand is the Executive Chairman of Acosta, Inc. Acosta is a leading full-service sales and marketing agency. The company employs over 21,000 associates and operates 64 offices in the U.S. and Canada. Mr. Chartrand received the Ernst & Young Entrepreneur of the Year Award for the State of Florida in May 2001. He currently serves on the Board of Directors for the Tom Coughlin Jay Fund Foundation, St. Vincent's Healthcare System, The Jacksonville Public Education Fund, State Board of Education, and the KIPP schools in Jacksonville. Mr. Chartrand earned his bachelor's degree from the University of New Hampshire.
---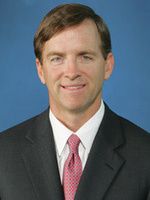 ​Robert M. Clements
Mr. Clements is the Chairman and CEO of Covius Holdings, Inc. Mr. Clements previously served as the Chairman and CEO of EverBank Financial Corp. During his 23-year tenure at EverBank, he led the bank's transformation from a monoline mortgage company with less than $200 million in assets into a nationwide banking franchise with more than $27.3 billion in total assets. Mr. Clements currently sits on the Board of Covius and also serves as Advisor on the Jacksonville University Public Policy Board, Trustee on the Board of Directors for the Jacksonville Chamber of Commerce, Member of the Jacksonville Civic Council and Trustee of Isidore Newman School. Previously, he served as Member of the Federal Reserve's Thrift Institutions Advisory Council (TIAC), Director of Fidelity National Information Services, Inc., Chairman of the Board of Trustees of Episcopal School of Jacksonville and Chairman of the Board of Trustees of St. Mark's Episcopal Day School. Mr. Clements was recently inducted into the First Coast Business Hall of Fame. Mr. Clements received a B.A. in Economics from Dartmouth College and an M.B.A. from Harvard Business School.
---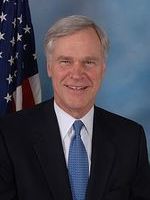 The Honorable Ander Crenshaw
Former Congressman Ander Crenshaw is currently Senior Council on the Government Advocacy and Public Policy team at King & Spaulding in Washington, D.C. Former Congressman Ander Crenshaw represented Florida's 4th Congressional District for 16 years. During his tenure, Crenshaw established himself as a respected voice on defense issues and a champion for our military. He fought for key priorities for Northeast Florida and led the way to bring the Jacksonville National Cemetery to the area and to make Naval Station Mayport the East Coast homeport for all Littoral Combat Ships and Naval Air Station Jacksonville the East Coast home for all P-8 aircraft. Crenshaw, a member of the Appropriations Committee, chaired the Financial Services and General Government Subcommittee. He served both on the prestigious Defense Appropriations and the State and Foreign Operations Appropriations subcommittees. Prior to Congress, Crenshaw worked in the private sector as an investment banker and served as Florida's first Republican Senate President. Job creation and economic prosperity for all have been the driving forces behind Crenshaw's public service. He currently serves on the board of The Crohn's and Colitis Foundation. Former Congressman Crenshaw graduated from the University of Georgia and received his law degree from the University of Florida.
---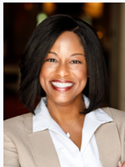 Shantel Davis
A Jacksonville, FL native, Shantel Davis was recently named Vice President Sales, Southeastern US with The Greenbrier Companies. Prior to this role Shantel worked for CSX Transportation for 20 years serving in various leadership roles in Sales & Marketing and Real Estate. She is a proven leader who values diversity of thought, experience and culture in shaping strategy and vision for her teams. Shantel traveled the U.S. and Canada fostering relationships while growing profitable businesses in various commodities. She is active in various community and civic organizations. Shantel is a board member for The Sulzbacher Center, University of North Florida Foundation, Goodwill Industries of North Florida, and the Jacksonville Chamber of Commerce. In July 2019, Shantel was appointed to the Florida State College of Jacksonville Board of Trustees by Governor Ron DeSantis. She earned her Bachelor's degree in Communications and Criminal Justice from the University of North Florida and her MBA from Jacksonville University. Shantel's most rewarding and humbling position is being a mommy to her daughter, McKinley.
---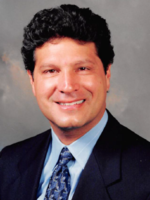 ​​J.C. "Jay" Demetree, Jr.
Jay Demetree is the President and CEO of Demetree Brothers, Inc., a Florida based real estate service company. He serves as Managing Member and President of Pentagon Properties, LLC, a limited liability company with investments in real estate, banking, chemical, bio tech, and communications. Mr. Demetree currently serves as a Director on the boards of both growing and established companies and serves on numerous charitable boards including St. Vincent's Hospital Foundation, Inc., the Jacksonville Aviation Authority, Ronald McDonald House Advisory Board of Jacksonville, Ascension Florida Board of Directors, and the Jack and Betty Demetree Family Foundation. He is a graduate of Georgia Institute of Technology with a B.S. degree.​
---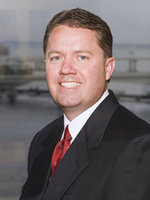 ​G. Ray Driver, Jr., Esquire
G. Ray Driver, Jr. practices in the areas of mergers and acquisitions, venture capital finance, securities law and general corporate law and is a partner in the law firm of Driver, McAfee, Hawthorne & Diebenow. Mr. Driver has experience in representing publicly owned and privately held businesses in a wide range of corporate transactions. Mr. Driver serves as the Chair-elect for the Jacksonville Regional Chamber of Commerce and the Chair of the JAXUSA Partnership. In addition, he serves on the Board of Directors of the Jacksonville Transportation Authority and the Board of Trustees at Jacksonville University. Mr. Driver earned a bachelor's degree in Business Administration and Accounting from the University of Montevallo, and a Master's degree in accounting and a law degree from the University of Florida.
---

Fred Franklin, Jr., Esquire
Mr. Franklin is Managing Director of Rogers Towers and Chairman of the firm's Board of Directors. Mr. Franklin is a member of the firm's Litigation Department. His practice is concentrated in the areas of complex commercial litigation, land use litigation and negligence litigation, including personal injury and wrongful death claims. His experience includes the representation of banks and federal banking agencies involving the workout and foreclosure of commercial and real estate loans. Mr. Franklin also has extensive experience litigating title insurance claims and other real estate matters.
Mr. Franklin is a former prosecutor and previously served as General Counsel for the City of Jacksonville and its independent agencies, including the Jacksonville Port Authority, the Jacksonville Electric Authority, the Duval County School Board and the Jacksonville Sheriff's Office. As general counsel, he was the chief legal officer for Jacksonville's consolidated government. Mr. Franklin received his undergraduate degree from Jacksonville University, and his JD from the University of Florida.
---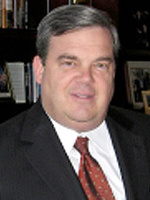 ​Steve T. Halverson
Steve Halverson is Chairman of The Haskell Company, one of the nation's largest integrated design-build organizations. Mr. Halverson served as CEO from 2000-18. Mr. Halverson received his BA from St. John's University, his JD from American University in Washington, D.C. and completed executive business education at Dartmouth University and Wharton. He has served as national Chairman of various construction industry associations and was elected to the National Academy of Construction. He serves as a corporate director of CSX and Guidewell Mutual and is a Fellow of the National Academy of Corporate Directors. Mr. Halverson is past chairman of the Florida Council of 100, the Jacksonville Civic Council, Teach For America Jax, and more. He was elected to the First Coast Business Hall of Fame. He is a recipient of the Governor's Business Leader of the Year Award, the Jax Business Journal Multicultural Lifetime Achievement Award, and other awards.
---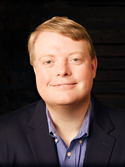 Chris Hand, Esquire
Chris Hand is a Jacksonville native with a long record of public service. He currently leads Hand Law, which helps clients anticipate and address opportunities and challenges with government. From 2011 to 2015, Mr. Hand was Chief of Staff at the City of Jacksonville. He recently authored the 50th Anniversary update to A Quiet Revolution, which chronicles Jacksonville's consolidated local government.
Mr. Hand previously served as speechwriter and press secretary for then-U.S. Senator and former Governor Bob Graham. With Senator Graham, Mr. Hand is co-author of America, the Owner's Manual: You Can Fight City Hall – and Win, a guide to help Americans flex their citizenship muscles and make government respond. He has also served in the United States Electoral College, as policy advisor to gubernatorial candidate Gwen Graham and on the transition team for Commissioner of Agriculture and Consumer Services Nikki Fried. Mr. Hand helped to lead the Groveland Four Clemency Coalition, which worked to obtain pardons for four unjustly accused Floridians.
Mr. Hand graduated from the Princeton University School of Public and International Affairs and the University of Florida's Levin College of Law.
Arezou "Ari" Jolly
Ari Jolly serves as an Expert Counsel at Guidewell Mutual Holding Corporation ("GMHC"), where she is responsible for providing primary legal support to the Investment as well as the Corporate Development operations of the GMHC enterprise. Prior to joining Florida Blue in Jacksonville, Florida. Ms. Jolly was also an Officer in the United States Navy from 1983-1990 and the recipient of a Navy Achievement Medal (1987). She is a member of the Florida and Jacksonville Bar. Ms. Jolly also serves on the boards of the Greater Jacksonville Area USO, the Naval Continuing Care Retirement Foundation, Inc. (Fleet Landing) and, the American Public Transportation Association. In 2019, Ms. Jolly was reappointed by Governor DeSantis to the board of the Jacksonville Transportation Authority and served as the JTA Chair from 1-1-2021 to 12-31-2022. In the fall of 2021,Ari assumed the Chair responsibilities for the Board of the Cultural Council of Greater Jacksonville and effective January 2023 she joined the Board and Executive Committee of JAX Chamber, where she also serves as the General Counsel. Ms. Jolly graduated from Jacksonville University (1983) and the Florida State College of Law (1990) with Highest Honors. While at the Florida State College of Law, Ms. Jolly was an Associate Editor on the Law Review as well as a member of the Oder of the Coif. Ms. Jolly is also an honors graduate from the Naval Legal Justice School, Newport Rhode Island (1984).
---
Elizabeth Feustel Krajewski, MPP/JD '16
Elizabeth Feustel Krajewski joins the board as the MPP Alumni Representative in her capacity as Chair of the Public Policy Alumni. Ms. Krajewski is the Legal Administrator and Operations Director of Florida Women's Law Group. Prior to joining the firm, Elizabeth served in policy research roles for the Jacksonville Public Education fund and Jacksonville Civic Council. Ms. Krajewski also served as a program manager and adjunct professor in public policy at Jacksonville University. Ms. Krajewski was among the inaugural cohorts of Jax Chamber's Hightower Emerging Leaders Fellowship and the American Enterprise Institute Leadership Network's Millennial Cohort. Ms. Krajewski received her Juris Doctor from Florida Coastal School of Law and Masters in Public Policy from Jacksonville University as a member of Florida's first JD-MPP program. Her graduate research led to a successful half-penny sales tax campaign to fund public education infrastructure in Jacksonville. Ms. Krajewski received her Bachelor of Science in Economics from Jacksonville University, graduating Magna Cum Laude and with University Honors. Ms. Krajewski serves as the founding chair of JU's Public Policy Alumni Network.
---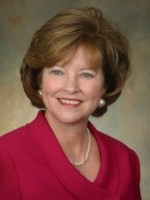 ​​Jane R. Lanier
Jane R. Lanier, CFRE is a Certified Fundraising Executive in Jacksonville, Florida. She owns and operates her own consulting firm, Lanier Consulting and Strategy Services, having served in leadership positions in the philanthropic fundraising field since 1991. Ms. Lanier was President and System Chief Development Officer of St. Vincent's HealthCare Foundation in Jacksonville, Florida from 1999 through 2019. During that time she was responsible for establishing, directing and implementing the fundraising program; in addition to distribution, investment and management of Foundation assets. Jane Lanier currently provides consulting services in the areas of donor development, cultivation and philanthropy to a limited number of non-profit organizations. She has 30 years of experience in fundraising, business and education fields. Ms. Lanier has served as President of the Ascension Health Council on Philanthropy, Director of the YWCA Children's programs in Jacksonville, and CEO of Ronald McDonald House Charities in Jacksonville. She has served as President of the First Coast Chapter of the Association of Fundraising Professionals, and as a volunteer with civic organizations in the Jacksonville community. She is a recipient of the national award from the Catholic Health Association of the United States for creativity and breakthrough thinking, the Sister Mary Concilia Moran Award; the St. Augustine Diocese Catholic Business Women's Award and the Jacksonville Business Journal's Women of Influence Award. She is a graduate of Georgia State University and holds a B.S. degree in Education. She and her husband, Randy, have two married daughters and five grandchildren.
---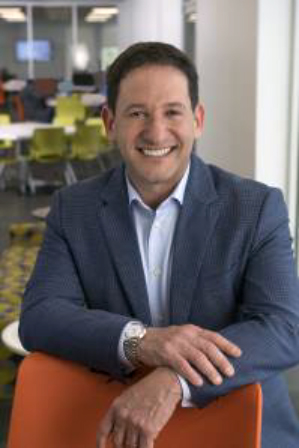 David Miller
David Miller is the Co-Founder of Brightway Insurance, one of the largest property and casualty insurance retailors in the country. With annual sales approaching $1 billion, Brightway has earned recognition from Forbes as the #1 Franchise to Buy in the U.S., from Entrepreneur Magazine as the No. 1 insurance franchise in the country, and from Inc. Magazine as one of the fastest growing privately held companies in the country 10 times. Miller serves as Chair of OurJax and is a leading supporter of the Emerald Trail, LiftJax, City Year, Read USA, and the Jacksonville Public Education Fund. Miller currently serves on the Senior Advisory Council for OneJax, and actively supports the Sandy Miller Metrotown Institute, which brings youth from all over the city together to build character and develop future leaders. He also actively supports the United Way. Miller has served on a number of other boards, including Leadership Jacksonville, The Chamber of Commerce, The Jacksonville Civic Council, and Jewish Community Alliance, where he is a past president. He and his wife Monique have two children, Josh and Leah.
---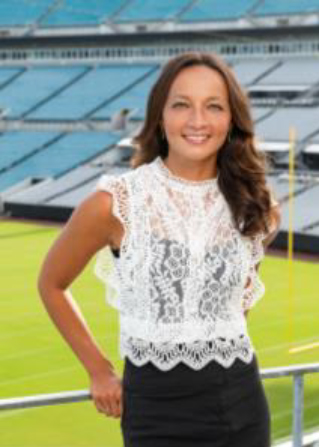 Megha Parekh
Megha Parekh is the Jacksonville Jaguars' executive vice president and chief legal officer. She joined the Jaguars as vice president and general counsel on March 1, 2013 before being promoted to her current position in 2021. Parekh manages the legal, technology, security, capital improvements, and people development teams at the Jaguars. Parekh also serves on the board of the Jaguars Foundation, the Florida Sports Foundation and the Black News Channel and volunteers with Habitat for Humanity and Crisis Text Line as a crisis counselor. Prior to joining the Jaguars, Parekh worked in the New York office of the law firm Proskauer, which is an international law firm known for its sports law group. Parekh was named in 2012 and 2013 to Forbes Magazine's 30 Under 30 Sports List and was selected for Sports Business Journal's 40 Under 40 list in 2018. Parekh has also been named a Woman of Influence (2014) and Ultimate Attorney (2016, 2020) since coming to Jacksonville. Parekh joined Proskauer in 2009 after graduating magna cum laude from Harvard College and Harvard Law School. Parekh is a first-generation American whose parents traveled to the US from India. Parekh was raised in New Jersey, but now calls Jacksonville her home.
---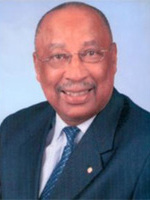 Willard Payne, Jr.
Willard Payne is the President/Treasurer of Northern Florida Recruiting & Consulting Services, Inc. (NFRCS) and directs professional recruiting, consulting and lobbying client services. An educator by training, Mr. Payne spent 14 years with the Chicago Public School System as a teacher and district administrator. In 1975, he left Chicago when he was awarded several McDonald's Corporation franchises in Jacksonville, Florida. He was the first African American franchise operator in the city and built four stores, hiring more than 500 employees. The Mayor of Jacksonville appointed Mr. Payne as the first African American to serve on the Jacksonville Port Authority Board and he also served as the first President of the The100 Black Men of Jacksonville and the Downtown Rotary Club. Mr. Payne received his Bachelor's Degree in Education from Xavier University in New Orleans, LA and holds a Master of Science Degree in Education Administration and Supervision from Loyola University in Chicago.
---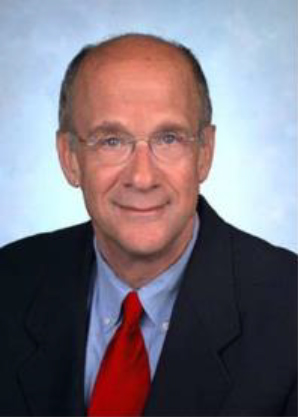 Robert M. Rhodes, Esq.
Bob Rhodes is an attorney and business consultant. He held executive and attorney positions with The Walt Disney Company and The St Joe Company and practiced law with Steel, Hector and Davis and Foley & Lardner LLC law firms. Earlier, Bob served as the first administrator of Florida's growth management program, legal counsel to the Speaker of the Florida House of Representatives and in the Washington DC office of the Council of State Governments and National Governor's Conference. In Jacksonville, Bob chaired the Downtown Investment Authority, Jacksonville Economic Development Commission, the Northeast Florida Regional Community Institute, Mayor Peyton's Growth Management Task Force and the Trust for Public Lands local chapter. He is a past chair and a member of the Jacksonville University Marine Science Institute Board of Advisors and has served on several nonprofit and academic related boards. Bob and his wife Blythe have endowed the Rhodes Scholarship Fund, which will be awarded to a student in Jacksonville University's dual Master in Public Policy and Master in Marine Science program. He is a graduate of Cal Berkeley and Harvard Kennedy School of Government.
---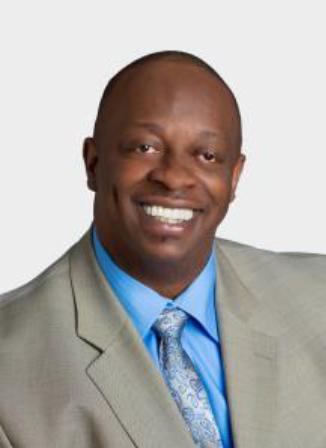 Darnell Smith
Darnell Smith is Market President, North Florida Region for Florida Blue. In this role he is responsible for Florida Blue's business market growth and customer and community engagement across 36 North Florida counties covering cities from St. Augustine to Pensacola. Prior to his current role, he was Florida Blue's group vice president, Service Organization and Business Process Management Organization. Throughout his career, Smith has served the community through numerous organization boards and councils. His board appointments have included the Jacksonville Chamber of Commerce, Economic Development Council of Tallahassee and JAXUSA Policy Council. Smith served as the 2017 Chair of the JAX Chamber Board of Directors. Smith holds a Bachelor of Science in electrical engineering from Florida State University. He is a graduate of the Advanced Management Program at Harvard Business School, the Advanced HR Executive Program at University of Michigan and is an active member of Leadership Jacksonville and Leadership Florida.
---
Robert "Bobby" L. Stein
Bobby Stein is President of The Regency Group, a family holding company. He has founded the successful investment and growth of many businesses in a wide variety of industry sectors including water, sewer and waste management, real estate, oil and gas, mortgage services, highway safety, technology, food services and healthcare. Mr. Stein is a board member of Kerrco Inc. (Houston based oil and gas company), SDS (Pizza Hut franchisee), Acme (highway safety business), TL Canon (Applebee's franchisee), and Welltality (healthcare solutions provider). Mr. Stein currently serves as Board Chairman of the Better Angels Society (Ken Burns foundation), and as Board Chairman of Jacksonville Electric Authority (JEA). Past gubernatorial appointments include member of the President's Intelligence Advisory Board; former Chairman of the Defense Business Board, and ex official member of the Defense Policy Board and Defense Science Board. Mr. Stein served as a member of the United States Naval Academy Board of Visitors.
---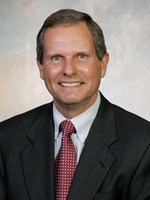 David Strickland
A native of Daytona Beach, Florida, David Strickland retired from EverBank in 2013 after 42 years in banking. He served in senior management positions at Trust Company of Georgia, Barnett Bank of Florida and EverBank, where he was the founding president and CEO. He was the interim President and CEO of the Jacksonville Symphony in 2019, where he has been a Board member since 2012 and currently serves as Chairman of the Board. His other current activities include Chairman of the Jacksonville University Public Policy Institute and board member of the Cummer Museum and the Marine Science Research Institute. He served as chairman of the World Affairs Council of Jacksonville from 2016 to 2018 and currently serves as its advisory council chair. Strickland's prior community and educational service includes being chair of Habitat for Humanity of Jacksonville, the North Florida Land Trust, the Youth Crisis Center Foundation and positions on the boards at Stetson University and the Coggin College of Business at the University of North Florida. He has degrees from Emory University, Rutgers University and the Harvard Business School.
---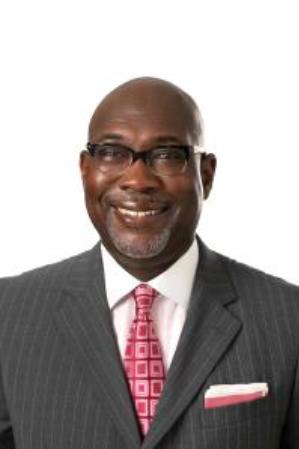 Aundra Wallace
Aundra Wallace is president of the JAXUSA Partnership, Jacksonville's regional economic development arm, overseeing efforts of the seven counties of Northeast Florida. JAXUSA's mission is to be a catalyst for economic growth and maximize the region's unique resources to aggressively recruit jobs and capital investment. Prior to joining JAXUSA Partnership, Aundra served as CEO of the City of Jacksonville's Downtown Investment Authority, where he spearheaded a diversified portfolio of infrastructure improvement projects and led economic development initiatives. Aundra has also served as the executive director of the Detroit Land Bank Authority, as the senior vice president for commercial real estate at the North Carolina Community Development Initiative and held several executive and senior leadership positions with Miami-Dade County Government. Aundra serves on several board of directors including Jacksonville Transportation Authority, Leadership Florida and World Affairs Council. He holds a Master of Public Administration from Clark Atlanta University and a B.S in Political Science from Georgia Southern University.
---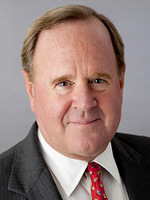 William H. Walton, III
Bill Walton is a Managing Member and co-founder of Rockpoint and is responsible for the overall operations and management of Rockpoint, as well as overseeing the origination, structuring and asset management of all of Rockpoint's investment activities. Mr. Walton maintains offices in Jacksonville and Boston. Prior to co-founding Rockpoint, Mr. Walton co-founded and was a managing member of Westbrook Real Estate Partners, L.L.C. ("WREP"). Prior to co-founding WREP in 1994, Mr. Walton worked for 15 years at Morgan Stanley Realty, most recently as a Managing Director. Mr. Walton is involved with several real estate industry organizations and serves or served as a Director or Trustee on the Boards of several public companies, as well as non-profit organizations, with a particular interest in educational institutions. Mr. Walton received an A.B. from Princeton University and an M.B.A. from Harvard Business School.
---
Michael J. Ward
Michael Ward served as the chairman and chief executive officer of CSX Corporation for fourteen years. Under Mr. Ward's leadership, the company continually achieved record safety performances while providing vital services to customers and posting strong financial results for shareholders. A native of Baltimore, MD., Mr. Ward's commitment to personal philanthropy and corporate citizenship has been recognized with City Year's prestigious Lifetime of Idealism Award. Through his private foundation, the Michael Ward and Jennifer Glock Foundation, he has donated over $35M to various charitable causes. The focus of the giving has been increasing educational opportunities, as well as promoting healthy relations, preventing domestic violence, support of the military and the arts. Mr. Ward earned a bachelor's degree from the University of Maryland in 1972, and received a master's degree in business administration from the Harvard Business School in 1976.
---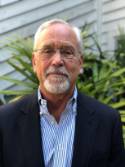 Chuck Wodehouse
Chuck is a retired Fortune 500 executive with a long association with Jacksonville University. He spent most of his business career with CSX Corporation and its predecessor companies, last serving as President of CSX Technology and Senior Vice President of CSX Transportation. In retirement, he and his wife, Camilla, have been active in a number of philanthropic and community activities and were named NE Florida Outstanding Philanthropists of 2017. He has served JU in various capacities, including 18 years as a Trustee and as the initial chairman of the Davis College of Business & Technology Advisory Board. He and Camilla have been frequent donors to JU, including most recently to the Public Policy Institute as founders of the MPP Minority Fellowship Program. Chuck received his undergraduate degree from the University of Virginia, and his MBA from Rutgers University.