Community Partnerships
Partner With Us
Are you or your organization interested in exploring a partnership with the JU Public Policy Institute? Please contact us to start a conversation.
Our Partners
WJXT Channel 4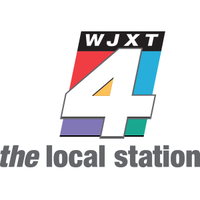 Since 2015, the Jacksonville University Public Policy Institute (Institute) has partnered with WJXT Channel 4 to host televised forums and debates, particularly during important election cycles. In addition, Institute Director Rick Mullaney also serves as the official political analyst for WJXT, and provides expert commentary on a wide variety of policy issues.
University of Florida Bob Graham Center

The Institute entered into a formal Memorandum of Understanding with UF's Bob Graham Center for Public Service in 2016. This MOU provides scholarship opportunities to two UF students annually, and also provides Jacksonville University MPP students with the opportunity to
participate in the annual Future of Florida Summit. The Future of Florida Summit is a 3-day conference hosted by the Graham Center, and each year focuses on important policy issues facing the state of Florida.
WJCT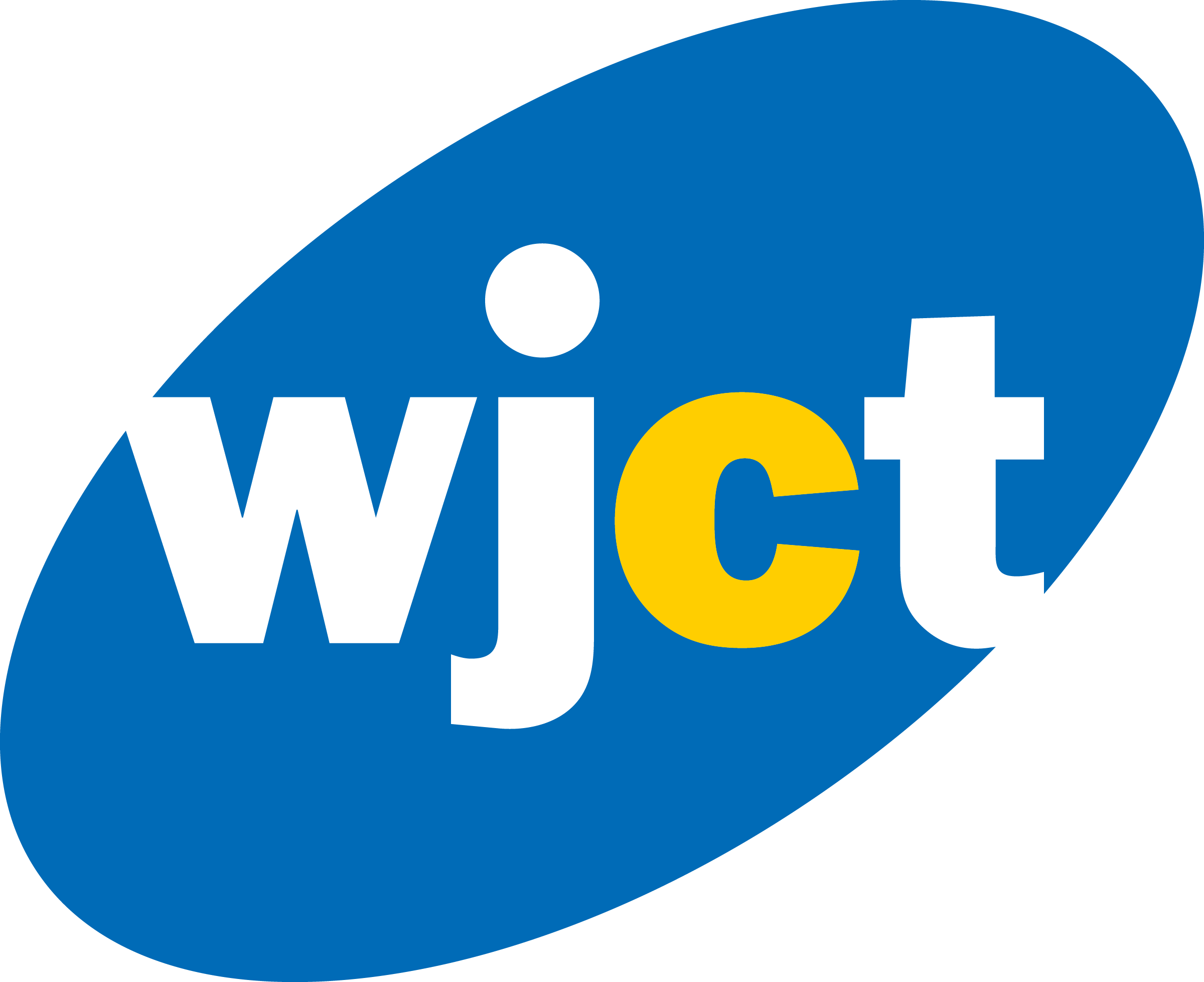 The Institute partners with WJCT, a local radio station, to host a quarterly Policy Matters radio show. This program is moderated by Institute Director Rick Mullaney, and brings in local, state, and national policymakers to discuss current public policy issues.
Listen to our past Policy Matters radio shows.
Notre Dame Club of Greater Jacksonville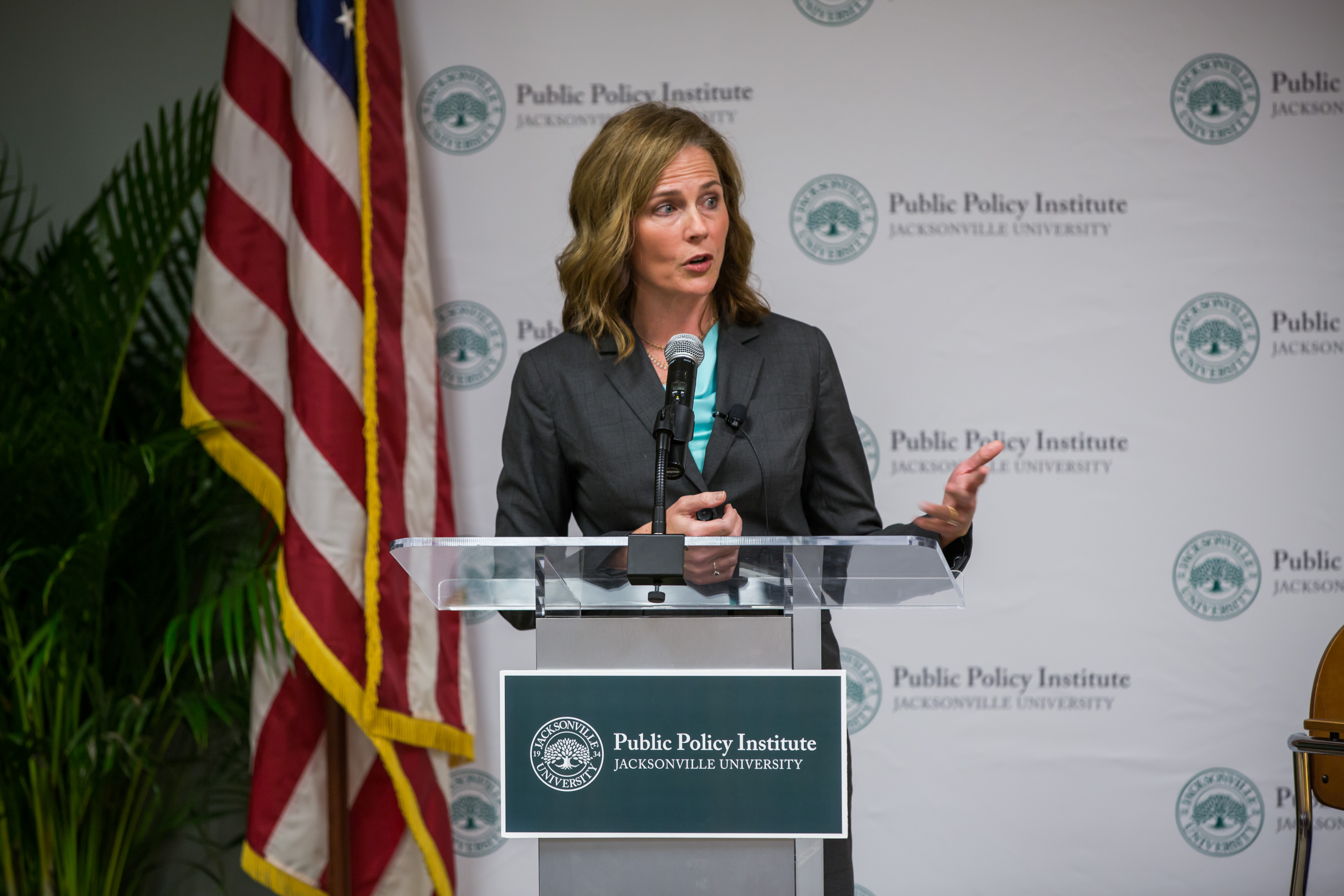 The Institute is pleased to partner with the Notre Dame Club of Greater Jacksonville to host an annual Hesburgh Lecture. These free and open-to-the-public lectures bring esteemed professors from Notre Dame University to present on timely policy topics each fall.
Learn more and see videos of past lectures.
Regional Leadership Academy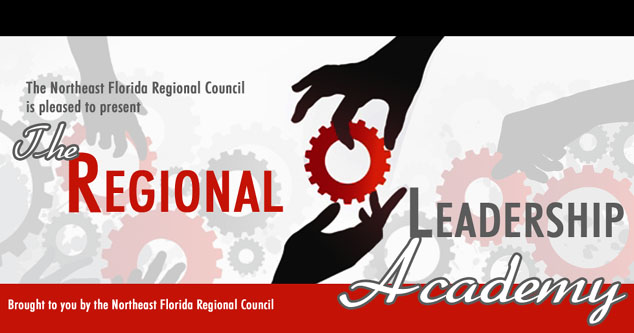 Each year the Public Policy Institute and Marine Science Research Institute welcome local and regional leaders for a session of the Regional Leadership Academy (RLA). The RLA nurtures and cultivates a commitment to Regionalism by educating regional leaders and investing in the future through a mission to make northeast Florida a better place to live and work.
904-Data: Delinquent Acts, Community Answers
The Public Policy Institute partnered with the Jacksonville Center for Children's
Rights to present a community forum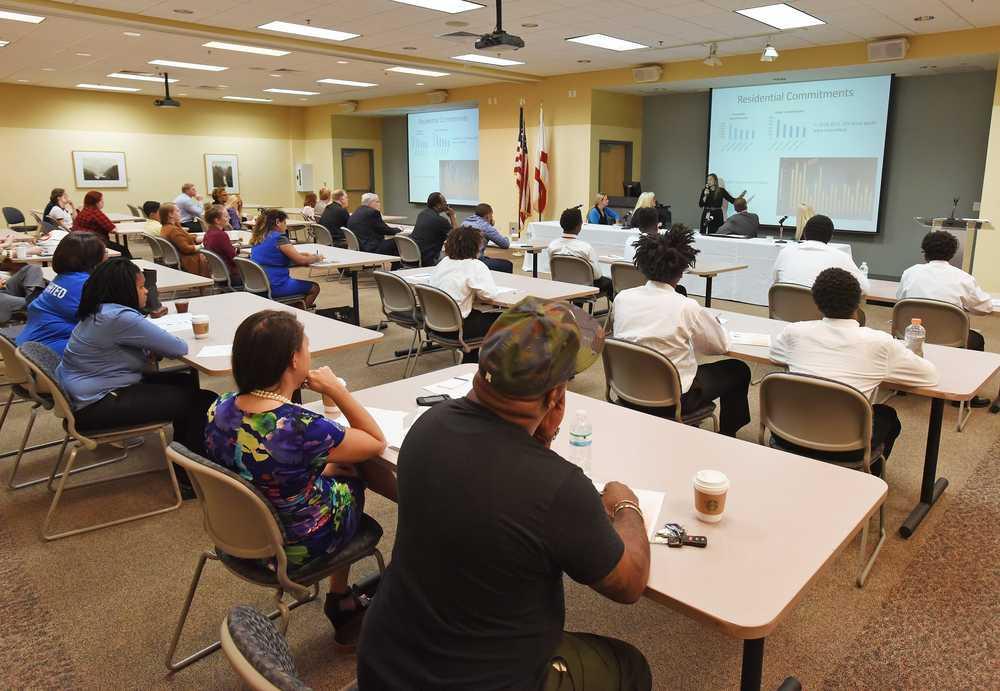 on juvenile delinquency in the Jacksonville community. Panelists were Stacy Roberts, Director of Duval County Teen Court, Donna Webb, Chief Probation Officer in the Office of Probation and Community Intervention, Julie Taylor, Director of County Court and Juvenile Court, Office of the State Attorney, and Rob Mason, Juvenile Division Director with Public Defender's Office. Panel was moderated by Garry Bevel, Children's Ombudsperson with Jacksonville System of Care. The event was free and open to the public. Read Florida Times-Union coverage.
World Affairs Council of Jacksonville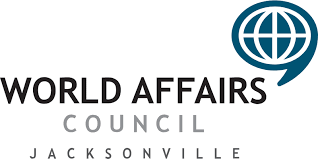 The Public Policy Institute is pleased to partner with the World Affairs Council of Jacksonville​ to present a Global Business Luncheon each year, in addition to Speaker Series events. Past speakers have included Ed Bak​er​, Vice President of Growth for Uber​, in 2016, and internationally renowned journali​st James G. Workman in 2014.
City of Jacksonville
The Public Policy Institute provided a neutral gathering place for a Community Conversation on discrimination, particularly expansion of the City of Jacksonville's Human Rights Ordinance. The topic, "Understanding the Law and its Effects on Business," was the third in a series covering​​ topics in health and wellbeing of families, religious freedoms​​, and business.
Florida Forum
Jacksonville University is honored to be the Public Policy Partner of the Florida Forum Lecture Series hosted by the Women's Board benefiting Wolfson Children's Hospital. Bringing renowned speakers and thought leaders to Jacksonville from across the country and around the world is both intellectually and culturally enriching. More information may be found online at the Women's Board website.
Executive Office of the Governor, Florida
The Public Policy Institute welcomed the Florida Commission on Healthcare and Hospital Funding for a public meeting to assess the return on investment for taxpayer funding received by hospitals. The Commission heard from Mr. Russ Armistead, CEO of UF Health, and Mr. Donnie Romine, Interim President and CEO of St. Vincent's HealthCare. JU faculty, students, and alumni attended along with several members of the Jacksonville community. ​More on this timely conversation at Wave Magazine Online.
Office of Mayor Lenny Curry
Following Jacksonville Mayor Lenny Curry's Spring 2015 election, his transition team subcommittee public meetings were hosted by the Public Policy Institute at Jacksonville University. The eight subcommittees, totaling more than 100 members, each met twice weekly for four weeks to discuss matters affecting Jacksonville.​ Full meeting schedule, meeting minutes, audio, and additional information is available on the Transition Information section of coj.net.
Jacksonville Children's Commission
In observance of Child Health Month each October, the Public Policy Institute welcomes \the Jacksonville Children's Commission to host a Children's Health Policy Symposium for elected off​icials and industry leaders. Past panelists have included Florida Representative Mia Jones, Jacksonville Children's Commission CEO John Heymann​, Wolfson's Children's Hospital President Michael D. Aubin, and Flori​da Department of Health Director Kelli T. Wells, M.D.