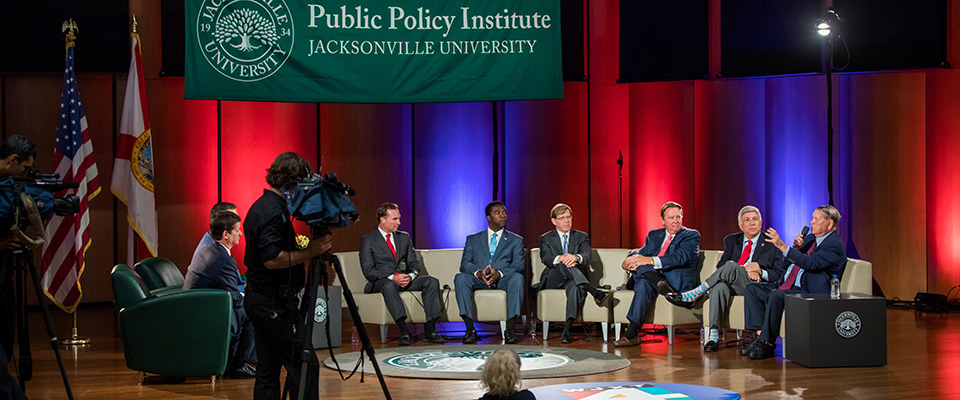 Public Policy Institute At Jacksonville University
Academic Programs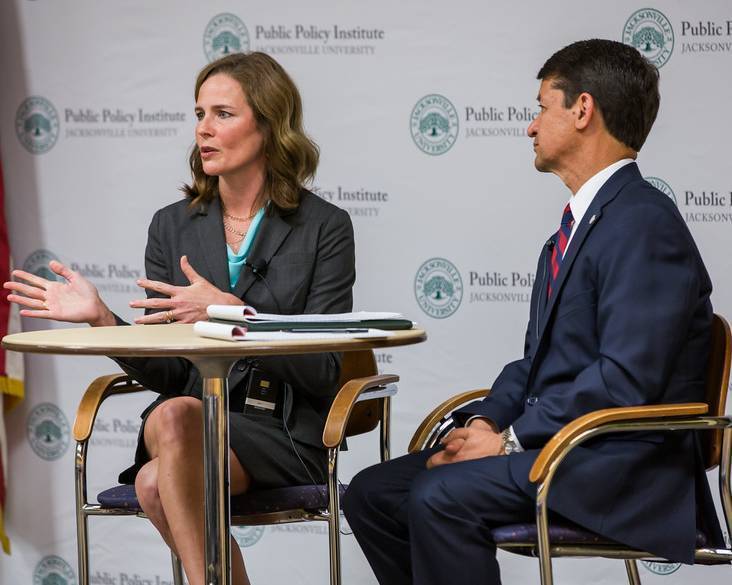 Policy Programs & Events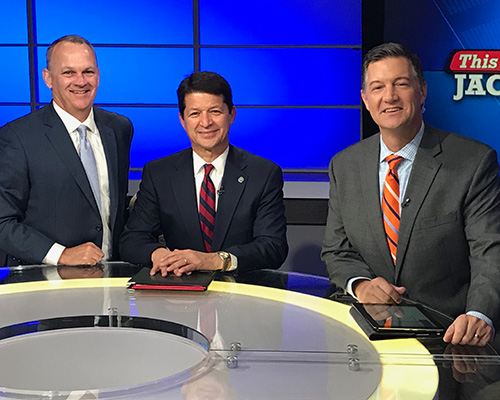 Community Problem-Solving
Master in Public Policy Mission Statement
The Master in Public Policy (MPP) program at Jacksonville University seeks to educate, train, and prepare a new
generation of future leaders, managers, and policy analysts for the public, private and non-profit sectors. The MPP program seeks to prepare students from undergraduate school, public employees, veterans, mid-career professionals, and minority applicants for diverse career opportunities and public service. The interdisciplinary courses, internships, capstone, guest policy lectures, and Institute events featuring national, state and local policymakers are all designed to prepare MPP graduates with the values, knowledge, skills, and experience to work, serve, and lead in the public, private, and non-profit sectors.
The Jacksonville University Public Policy Institute seeks to play a leading and stewardship role in shaping the future of Florida and the nation through:
Educating, training, and preparing a new generation of leaders in public policy, politics, and leadership;
Providing a preeminent and neutral gathering place for public policy education, discussion, and debate; and
Solving community problems.
The Public Policy Institute blends classroom discourse and experiential learning in the Master in Public Policy (MPP) degree. We are passionate about creating a better future for the state and nation. With an MPP degree, and a servant's heart, our graduates can change the world.
You can now request recordings of past virtual information sessions that you can view at any time, no scheduling required. Request a session recording today to learn more about our program, hear from faculty, and better understand the admissions process.
Degree Programs
Jacksonville University is the place in Florida to get a Master in Public Policy (MPP) degree and prepares students for leadership and diverse career opportunities in the public, private, and non-profit sectors. In addition to the MPP degree, the Institute also offers three dual degree programs:
Cohorts begin each fall, and coursework can be completed full-time or in our evening program.