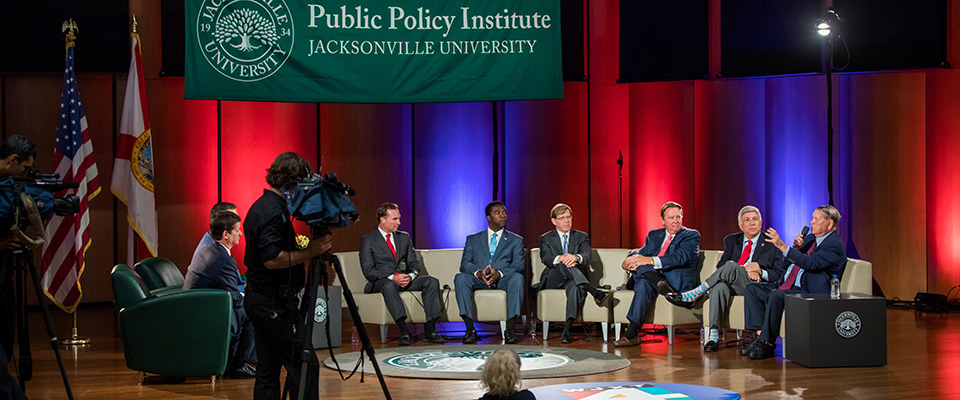 Public Policy Institute At Jacksonville University
Academic Programs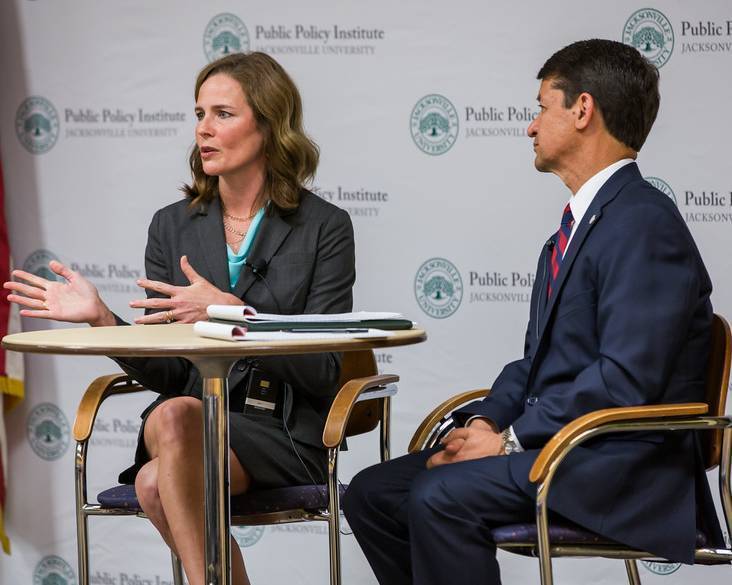 Policy Programs & Events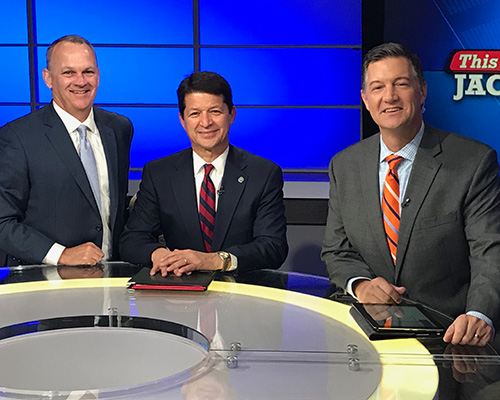 Community Problem-Solving
Public Policy Institute
Related Links
Contact
Public Policy Institute
Davis College of Business
2800 University Blvd N
Jacksonville, FL 32211
LEARN MORE

Request Information
The Jacksonville University Public Policy Institute seeks to play a leading and stewardship role in shaping the future of Florida and the nation through:
Educating, training, and preparing a new generation of leaders in public policy, politics, and leadership;
Providing a preeminent and neutral gathering place for public policy education, discussion, and debate; and
Solving community problems.
The Public Policy Institute blends classroom discourse and experiential learning in the Master in Public Policy (MPP) degree. We are passionate about creating a better future for the state and nation. With an MPP degree, and a servant's heart, our graduates can change the world.
The deadline to submit applications and all accompanying materials has been extended to May 21, 2021.
Virtual Information Session
Tuesday, May 11, 2021 at 6:00 p.m. EST
Attendees will have the opportunity to meet the program director and advisor to ask questions about our curriculum and admissions process.
You can now take a virtual tour of our facilities right from your home! Check out our virtual Public Policy Admissions Tour to view some of our students' favorite spots on campus.
Degree Programs
Jacksonville University is the place in Florida to get a Master in Public Policy (MPP) degree and prepares students for leadership and diverse career opportunities in the public, private, and non-profit sectors. In addition to the MPP degree, the Institute also offers three dual degree programs:
Cohorts begin each fall, and coursework can be completed full-time or in our evening program.